"Schooooooool's out for summer. Schooooooool's out for ever."
Congratulations: you made it to the end of the school year. (Or, the end is in direct sight.) The hallways ring with the echoes of empty lockers slamming and sneakers skidding out the door. The classrooms smell like bleach and old papers. The school bell stops ringing.
It's glorious. But it was a hard time coming.
Because the weeks leading up to that celebrated last day are usually filled with chaos, stress and, of course, relief. There are communications to plan, events to coordinate, loose ends to tie.
Yet in the midst of the end-of-school whirlwind, there are also lessons to be learned — lessons that can help you strengthen your content marketing efforts during summer break.
Ready to create and share better school stories this summer? Here's what the last day of school can teach you about content marketing: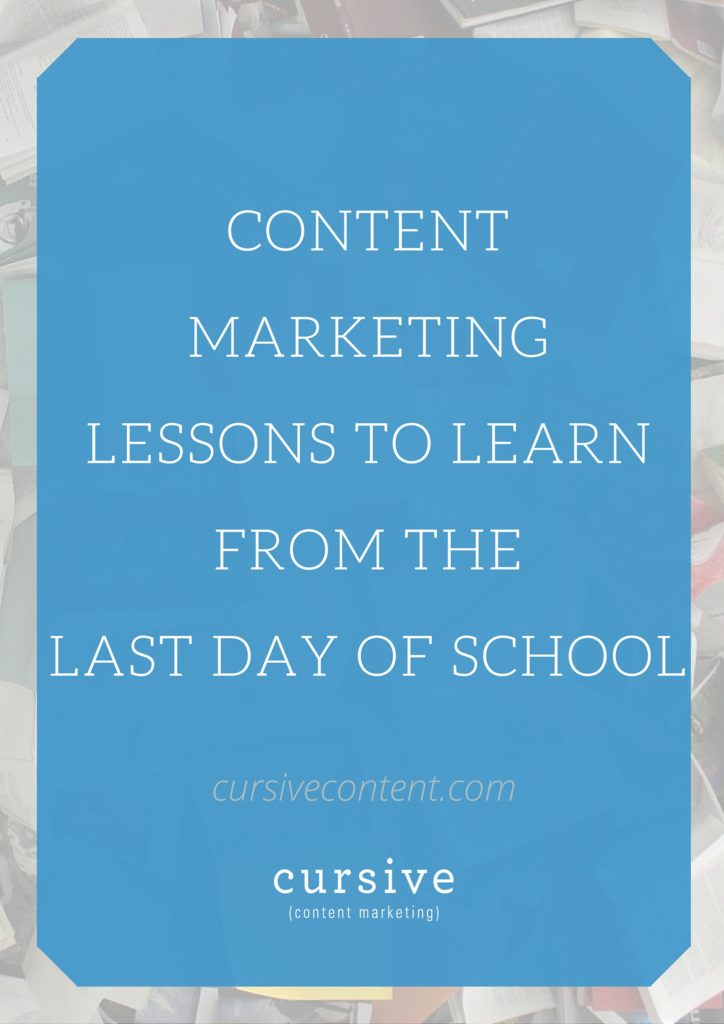 #1: Take inventory.
As a parent, the last days (weeks) of school mean that I receive a backpack filled with notebooks, scraps of paper, folders, posters, books and more each day my daughter comes home.
It's the cumulative work of an entire school year — and while it's messy and crumpled and some of it is really bad — it's fun to look back and see her progression through the year.
The process of looking back at all the content you've created, and taking inventory of that content, is really important. Knowing what good content exists can help you create a content marketing strategy that incorporates and updates old content, so that you're not scrambling to create things from scratch every time.
To Do: Create a spreadsheet. Start populating it with the names of all of your past communications that stand the test of time: newsletter articles, emails, flyers, brochures, mailers — anything that has good messaging that can be reused. Categorize it by topic, and revisit it when you need to create a new story.
#2: Consolidate the mess.
At the end of the school year, teachers are experts at The Life-Changing Magic of Tidying Up — they're throwing things out, creating boxes of things that can be reused next year, making folders of items to save.
Consolidation is actually an important content marketing strategy. For example, the current trend is to move away from publishing lots of very short blog posts on a subject and instead create content pillars — long, in-depth articles that are focused on one topic. These pillars can be easily created by consolidating short articles into a longer piece.
To Do: Take a lesson from the classroom and consolidate. Now that you've taken inventory, see what themes arise. Do you have lots of blog posts about one specific topic? Consider editing them together to create a content pillar.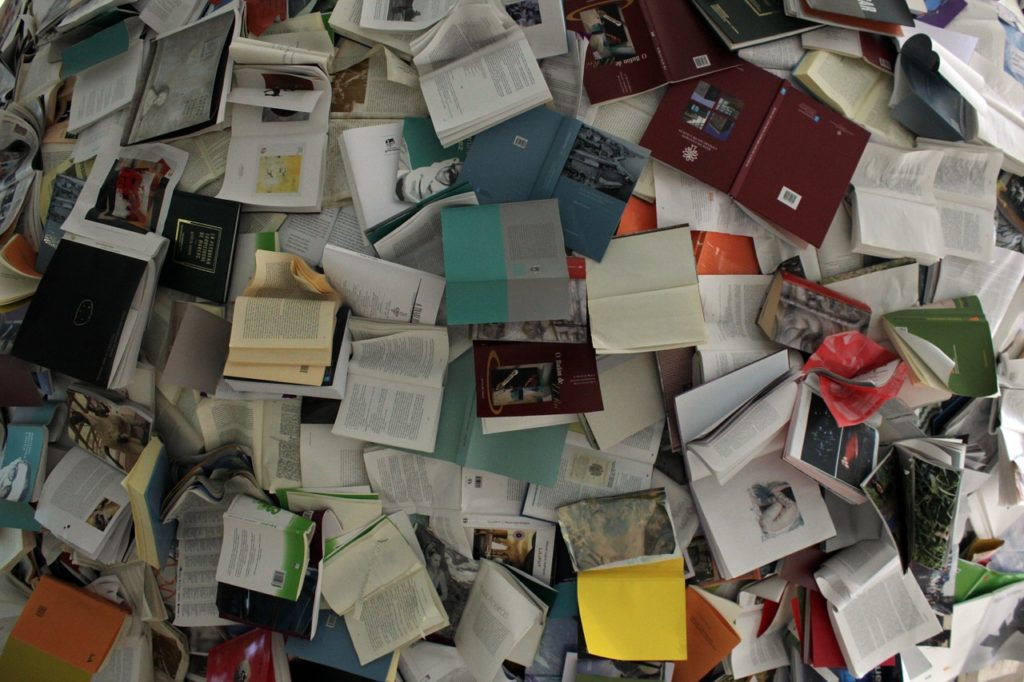 #3: Plan for the new.
One of the items shoved into my daughter's backpack on the last day of school was the school calendar for next year. I already hung it in my kitchen. (The countdown has begun … kidding!)
But honestly, this was really helpful. Knowing when school starts again saved me a week of paying for summer camp, and it helped my husband pick his vacation days for 2017. So that little piece of crumpled paper, to me, was priceless.
Summer is also the perfect time for school marketers to plan out your editorial calendar. It takes a lot of work, but it will make your next school year infinitely less stressful if you have a robust plan to follow.
To Do: Check out this new post on creating editorial calendars, and download the free template we created to get you going!
#4: Celebrate!
I'm not sure who had bigger smiles when I went to pick up my daughter on the last day — the kids, or the teachers.
And they all SHOULD have big smiles — because a full school year is an accomplishment. All the progress, all the lessons, all the hard work — that should be celebrated.
The same goes for your content marketing efforts. School marketing ain't for the faint of heart, and it's easy to overlook the positive effects of our work.
To Do: A lesson I recently picked up from a colleague is to create a love folder — a folder on your desktop, or a shared folder for your team, that compiles all of your wins. This could be positive emails you received from an audience member or a coworker, great comments on your blog or social media posts, statistics on your content that show you met your goals — anything that can keep you happy and on course even when you're positivity and passion are fading. Open your love folder whenever you need some love.
So school is out for the summer … but as you know, school marketing never stops. No worries! We'll be here with you all summer long, giving you the tools and tips you need to strengthen your school story.
Have a topic you'd like us to explore? Email me and I'll get it into our calendar!