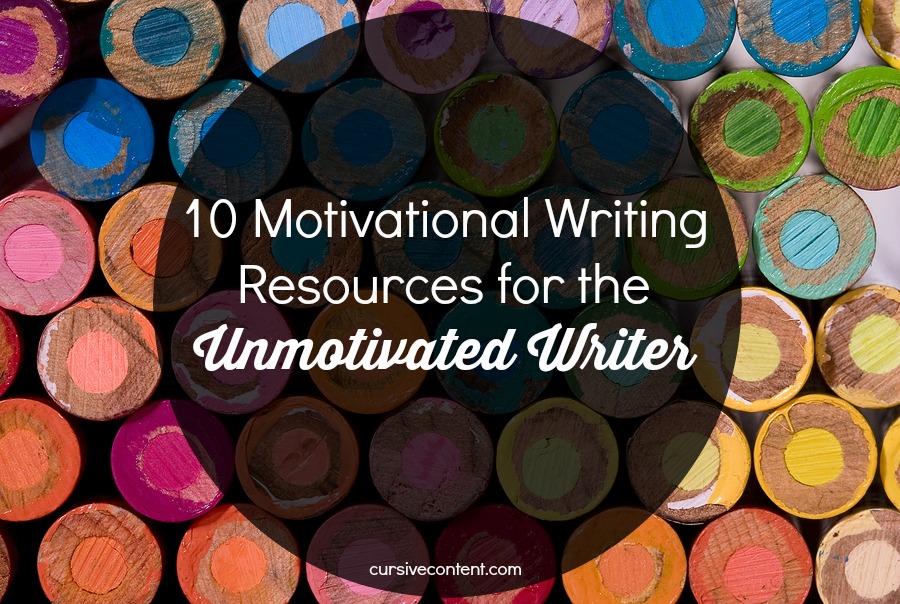 You know the days.
The ones when you struggle to find one word — any word — to put down on paper. When, instead of writing, you spend precious hours moments blindly scrolling through celebrity Instagram pics. When the one thing you need in order to write is the one thing you don't have:
Motivation.
We're with you, friends. And we're here to help.
We've gathered our best writing motivators together to get you over that blank-Word-doc slump. There's something for every type of unmotivated writer, so whether you're in a lazy lull or a frantic fog, these posts will help pull you through. Now let's get motivated:
For the writer who is too lazy to open Thesaurus.com…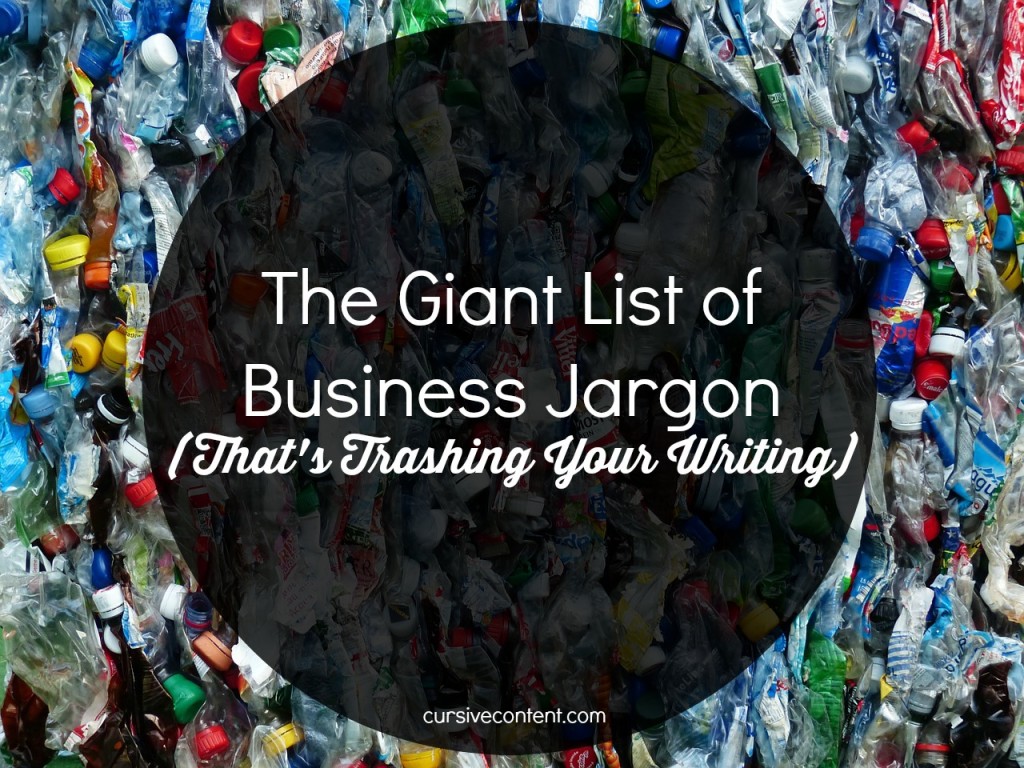 We're all guilty of letting jargon slip through the cracks and weaken our writing. So we've developed this handy Jargon-Stopping Checklist to keep our writing free of the biggest word offenders. Use it to check your content against to keep your communications jargon-free. >>
For the writer about to copy that brochure content into a new blog post …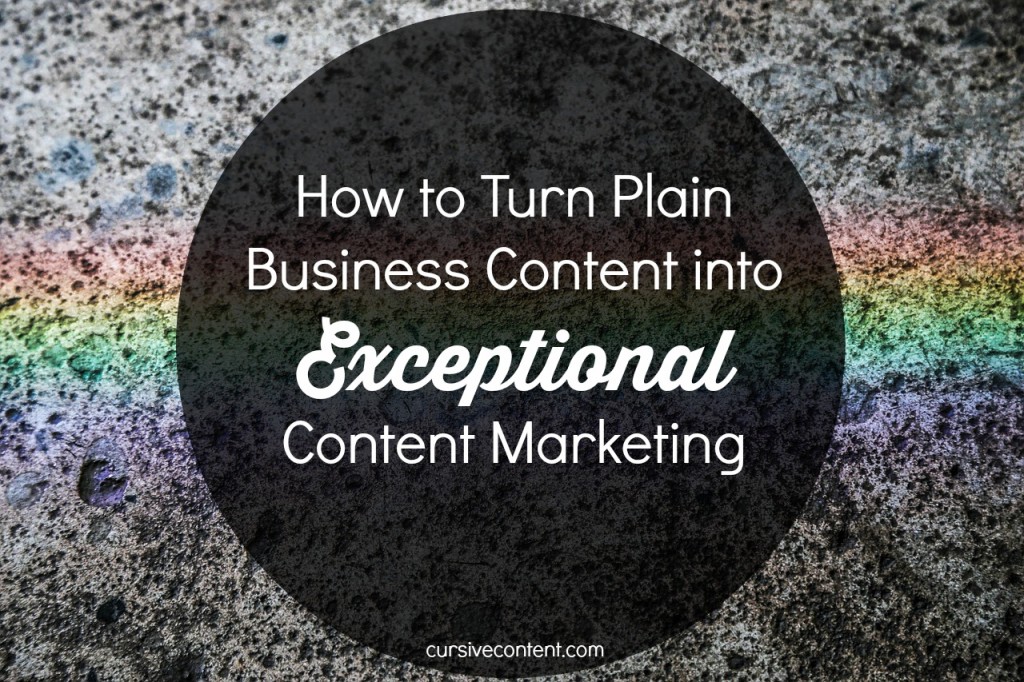 Writing content for your business — blog posts, brochures, white papers, even video scripts — does not mean you are content marketing for your business. So how do you make sure the time-consuming, stressful, yet meaningful act of writing translates into audience action? The next time you sit down with that fresh white page, ask yourself these 5 questions. >>
For the writer who is trying to package the corporate agenda into an "educational webinar" …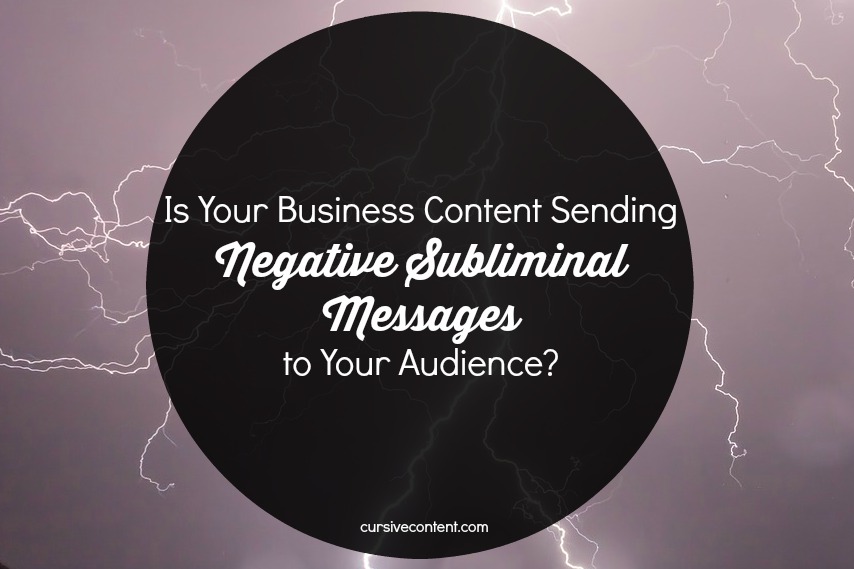 It may be innocent and unintentional, but your communications may be sending negative messages to your audience. Here are three major, yet common, subliminal messages that creep into business content and make audiences stop reading … and stop paying attention to your brand. >>
For the writer who has to transform the boss's cryptic brain dump into a white paper …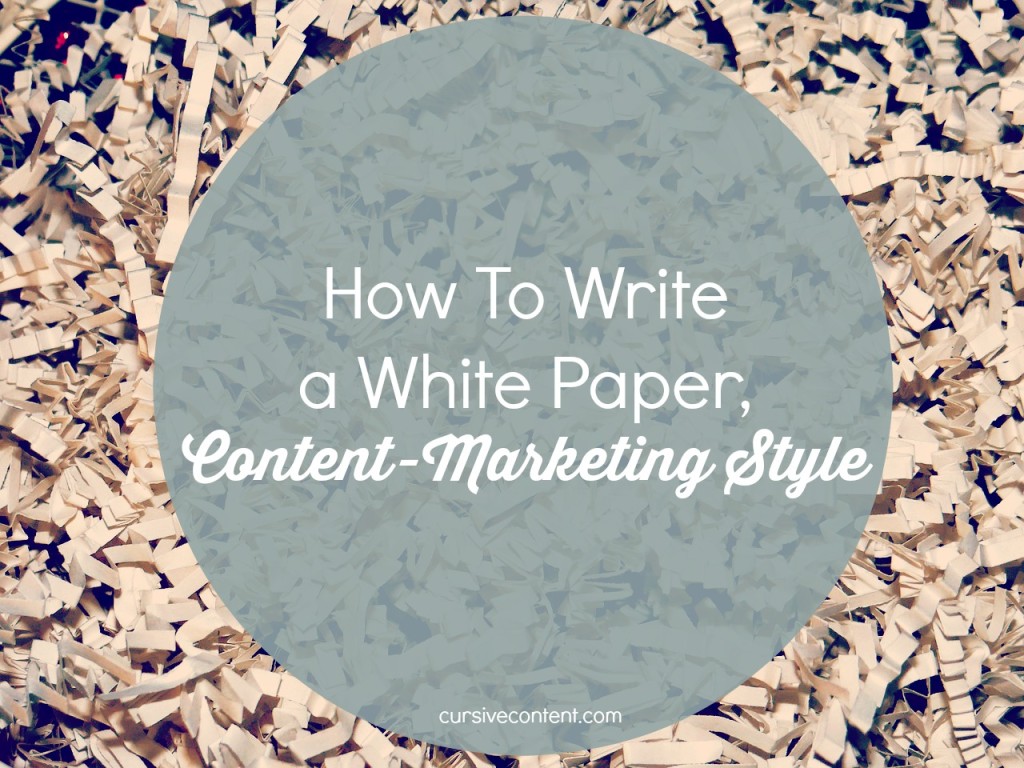 57% of B2B marketers rate white papers as an effective content marketing tactic.* So how can you effectively incorporate white papers into your content marketing efforts? Here are the 20 best tips for writing a white paper that aligns with and strengthens your content marketing. >>
For the writer who lost track of WHY she is writing …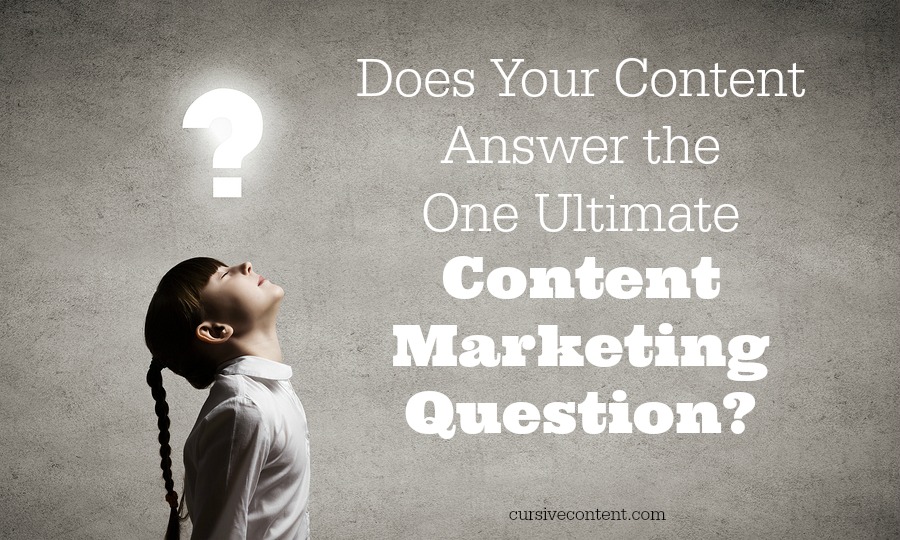 Every single piece of content you produce should answer the one ultimate content marketing question. If it doesn't, it's just content, it's not marketing. Here's how to find the answer for your content marketing efforts. >>
For the writer complaining that writing is just. too. hard. …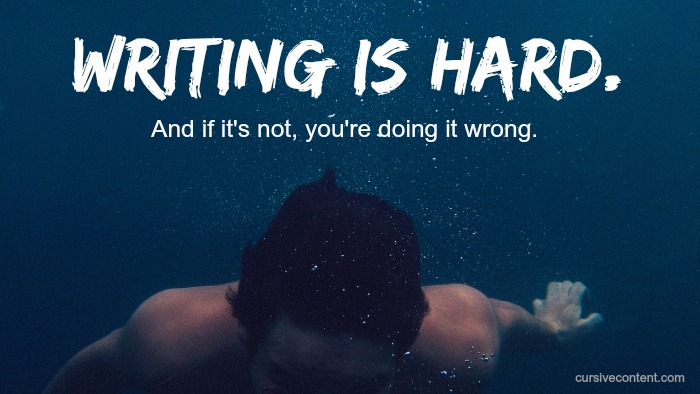 In a digital age where everyone is an expert, everyone is an authority, and everyone is a publisher, it's easy to think that everyone is a writer. That we can all slap our thoughts and ideas down on paper and expect that to be good enough. But it's not good enough. Because writing good content is hard. And it's OK to recognize that. Here's a look at the art of writing in the digital age, using quotations from great American author F. Scott Fitzgerald as inspiration. >>
For the writer feeling the overwhelming pressure to stand out among the 56.1 million new posts produced each month …

We're all busy. Sometimes writers feel too busy to write… and their readers feel too busy to read. This means that right from the start, content needs to be compelling and, sorry to say, you need to spend the time to make it so. Here are seven ways to ensure that your content gets through to your audience. >>
For the writer who is about to start writing — right after she attends this meeting, calls back that client, responds to that email …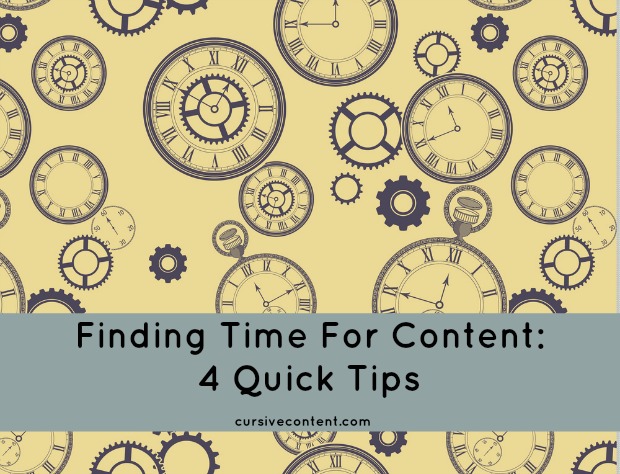 Whether you're trying to add content to your jam-packed schedule or you're just trying to keep up your efforts, here are four quick tips on how to find extra time in the day for content creation. >>
For the writer about to skip that final proofread …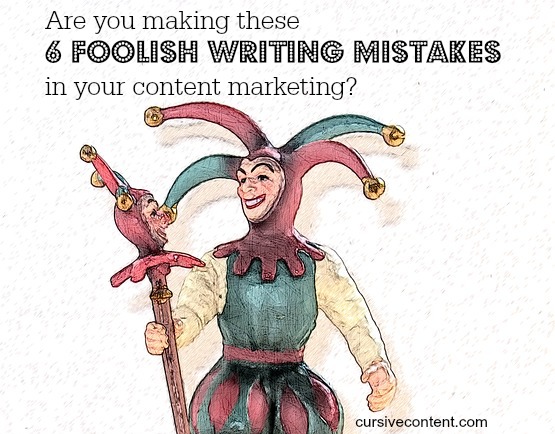 In content marketing, you have some flexibility. You want your content to have style, voice, character. And sometimes the best characters are the ones that bend the rules. That being said, there's a difference between bending grammar rules and smashing them to smithereens. So while you should write in an authentic voice, you should still try to stick to these basic grammar guidelines. >>
For the writer struggling with the perfect ending …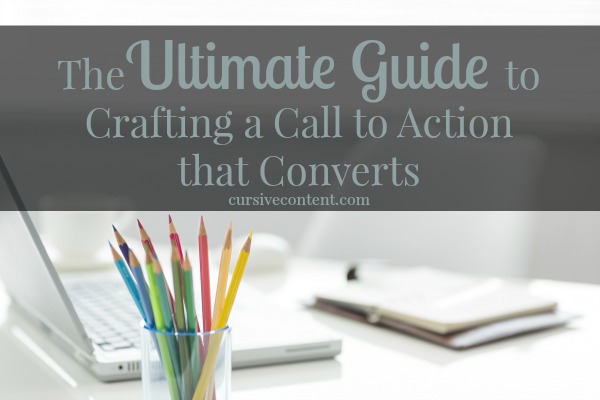 If you have a content marketing plan in place, your content should be influencing your audience's behaviors. Increasing leads. Converting leads into customers. Helping to retain customers. And, whether you're a small business or a worldwide brand, there's one important thing you need to master. The call-to-action. >>
We hope these posts gives you the extra oomph you need to get you through your latest writer's block. Need more motivation? Sign up below to receive weekly tips and articles that will help you create and share awesome stories that your audience wants to read.