Coveting books stems back to my childhood. I would sit on the floor of the library for hours before selecting one to bring home, gazing at the lovely cover designs, flipping through the pages to get a sense of style, and even reviewing the check-out date stamps on the back pocket – because of course, the more it's been checked out, the more people enjoyed it.
Today, not much has changed – although the library is now my home office and the potential new reads are business and marketing ebooks. I go through the same process: reviewing the designs, scanning other content produced by the author, and reading reviews and recommendations from the experts I admire. I don't download lightly, and I love it when I find gems like these to curl up with.
Ebooks are now something to be coveted.
As an ebook reader, you can access insights and ideas that, until recently, were often tightly guarded as brand secrets. You can learn and grow as a professional by learning from the best – and often simply for the price of your contact information. And you can support and connect with some of the industry influencers you appreciate.
As an ebook writer, the benefits are far greater. By authoring a compelling ebook, you can position yourself as an authority in your business space while reaching new audiences on a deeper level. You can explore a topic near and dear to you in richer context. And you can create something of value for your audiences that will help you gain their trust – and potentially their business. (Read more about the benefits in "Don't have time to blog? Write a book.")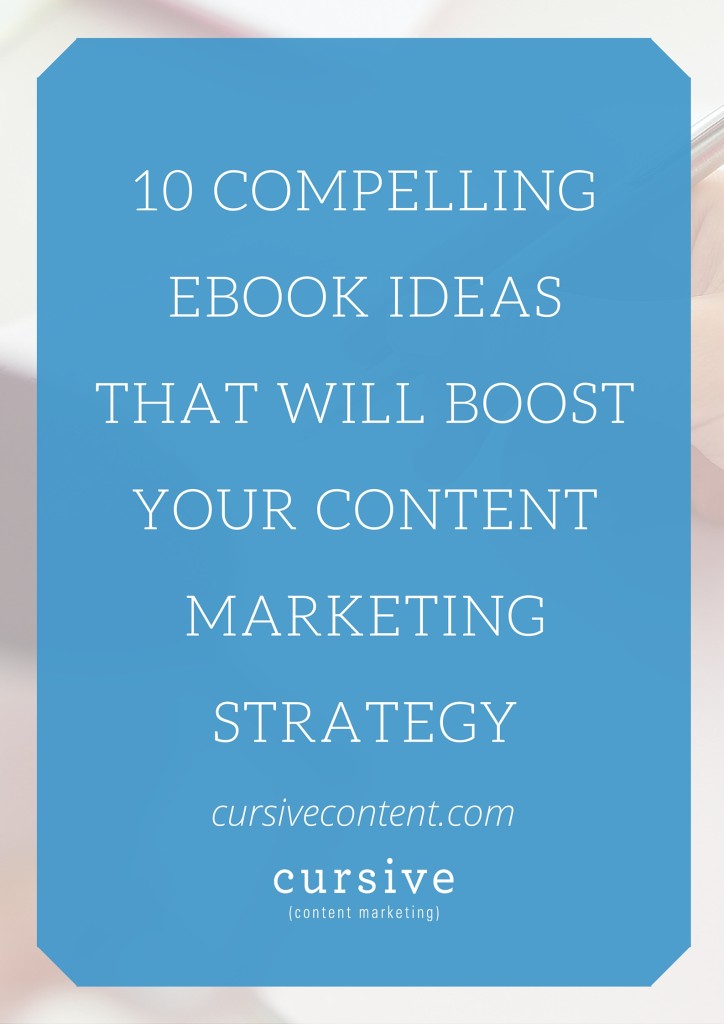 Writing an ebook can be a seriously strategic content marketing step. But it's also a big commitment. And if you're not sure when to begin, it can seem like an impossible endeavor. So we're here to help get you in the mindset of writing that ebook we know is in you.
Here are 10 ebook idea starters that will hopefully add fuel to your writing fire:
1. Write a how-to guide. You know those FAQs you have kicking around your website or marketing kit? Look at the top five. Is there enough substance behind one of them to warrant a deeper dive? Consider turning that persistent question into a comprehensive how-to guide that provides evergreen tips your customer can use to find the answer. For example, a home furnishings retailer could create a "How to Measure" ebook that covers everything from measuring window coverings to selecting the right couch size for your living room.
2. Spotlight industry influencers. They do awesome stuff; you admire them. Write an ebook featuring their awesome stuff and you both win. You can get your content on their radars and align your point-of-view with their own. For example, TopRank Online Marketing's (Slideshare) "36 Content Marketers Who Rock" or Seth Godin's classic "What Matters Now".
3. Combine blog posts on a topic to create a rich resource. While I love reading blogs, they're usually not written in a linear format. I often start reading a post on one topic, only to link off to another until I find myself lost in a maze of ideas and information. Take the work out of your blog content by turning some of your bigger, more popular topics into ebooks that provide a linear narrative. You most likely have the bulk of the content written; now you just need to string it together.
4. Create an illustrated storybook. Bring life or simplicity to a complex topic by developing a storybook modeled in a children's-literature style. Your audience will enjoy the playfulness and appreciate the straightforward storytelling. A few of my favorites in the marketing space are Mash+Studio's Jenny and the Chicken and Marketo's Big Marketing Activity Coloring Book.


5. Develop seasonal resources. Look for ways to promote your expertise by connecting it to seasonal interests. Do any of your services have a seasonal connection, or do your customers need information that changes during the year? For example, a fitness or wellness center could write a "Get Fit For Summer" ebook and publish it in the winter to provide tips and motivation before the summer months.
6. Create a workbook. You know the tools and resources you use to help solve your customers problems? Give those things away! Create a workbook that helps your customers work through an issue they're having. Your book will become a working document that they'll consistently use and reuse – and remember you as the source (when they still can't do it themselves). My favorite example of all time: Velocity Partner's "Content Marketing Strategy Check List."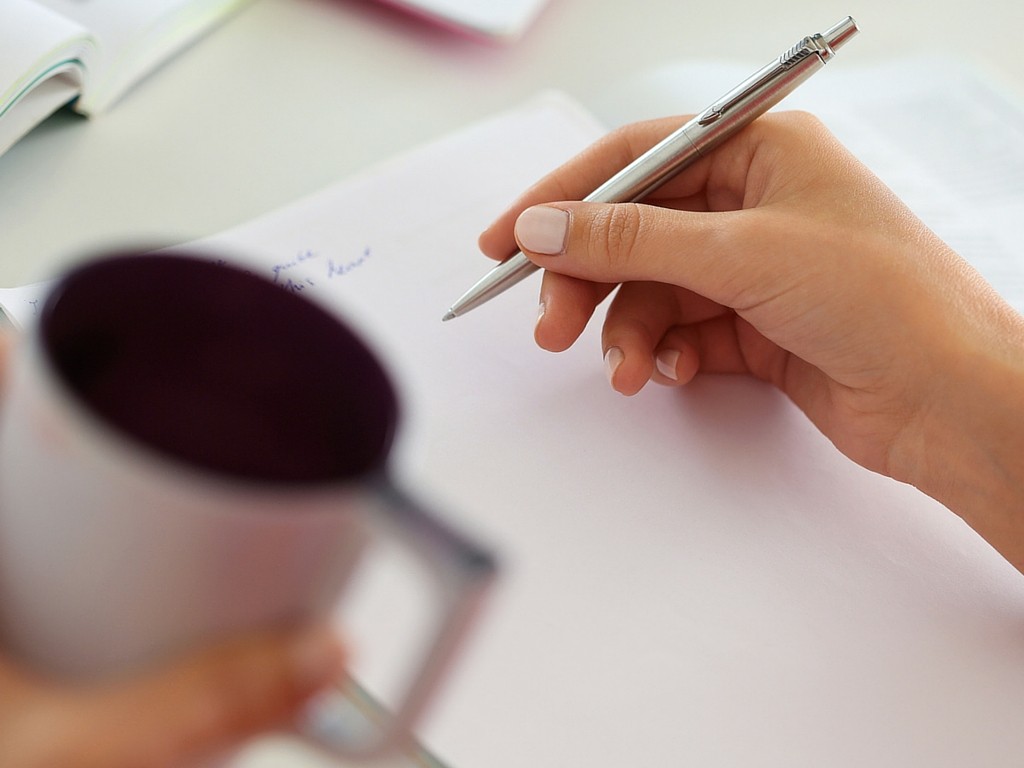 7. Help your customers get started. "Getting Started" ebooks are pretty popular – because they work. In any industry, there's a need to help customers or other industry professionals get started when learning about a new topic. Create an introduction on your product or industry for those customers just beginning their research and discovery, and you'll be a resource to which they'll happily return.
8. Test your next printed piece – before printing. Use your ebook as a way to test your content before you publish it as a sales piece. See how many prospects are interested, and if it performs well, go ahead and get that puppy printed and distributed to your customers. This will allow you to save on printing costs if you find your content isn't working hard enough for you.
9. Tell stories. Highlight powerful, emotional stories that put your industry or business in context of the bigger world. Does your product or service impact lives? Create an ebook of short stories around an emotional theme to help uplift or enlighten audiences. These don't have to be customer testimonials or case studies – stretch your creativity.
10. Write a manifesto that shakes up the status quo. Think something in your industry has to change? Have a new way of thinking that deserves to be shared? Know a secret that your customers would love? New ideas are power. Claim them as your own. Jeff Goins has done this in the writing world with ebooks like "The Writer's Manifesto: Stop Writing to be Read and Adored" and "You Are a Writer (So Start Acting Like One)".
Find even more ideas in the workbook we created specifically to help guide a big, inspiring eBook brainstorming session.