We're helping you attack the blank page this month by sharing tips and tools to help you blog better. But before we get into the actual writing part, we need to understand the parts part.
Here's what I mean: a blog post is, in its simplest form, an online article. However, in order for your blog post to DO something for you — to connect with your audience, to gain traction online, to help you reach your marketing and admissions goals — it needs to be more than online content. It needs to be content marketing.
(Need a refresher on the definition of content marketing? Get it here, or watch this nifty video from the Content Marketing Institute.)
To make your blog post work harder as a marketing tool, you want to make sure each article includes the following elements — the must-have's for a successful school blog post.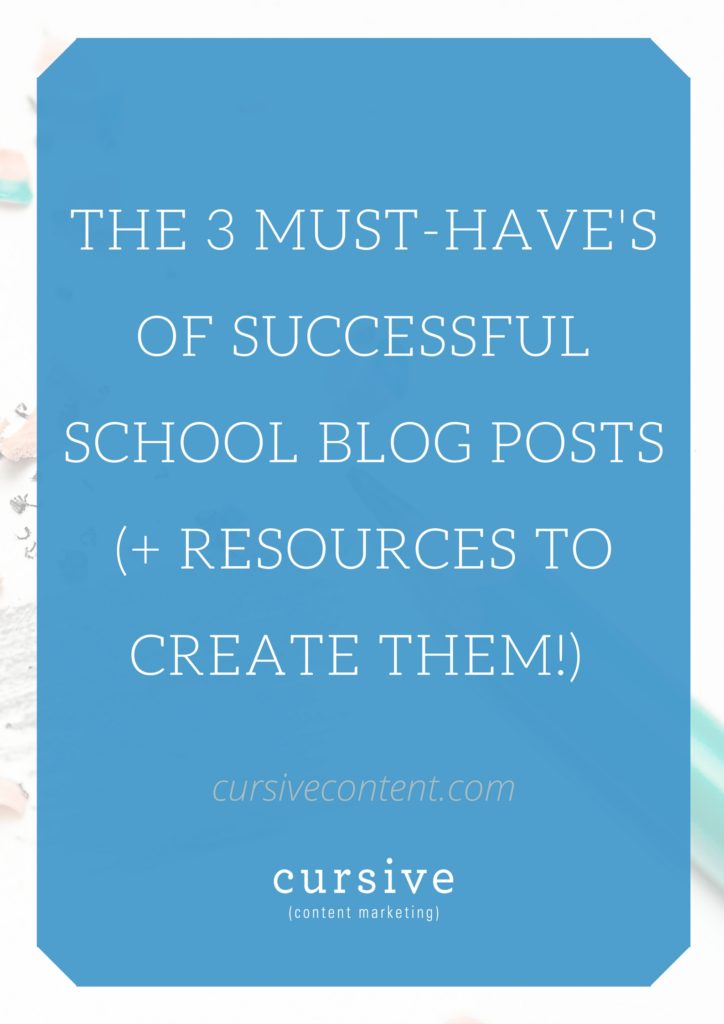 #1: Stellar Content
Your blog content needs to be exceptional in order to capture attention online. It should clearly express your school's personality, voice and tone, and demonstrate that you understand the wants, needs, concerns and challenges of your audience. Remember, good storytelling means you're telling stories for your audience, not for yourself.
Think your content could use an upgrade — or simply don't know where to begin? Learn more about creating compelling content in these posts:
#2: Captivating Image
The online world is an increasingly visual one — so make sure you support your amazing content with an equally amazing image. On this blog, we use two images in each post: one that is optimized for Pinterest and includes the title of the post in eye-catching font (see above), and one that is used as a feature image on our home page and also provides contextual support or interest (see below).
Lucky for us small-budget folks, there are plenty of free or low-cost image and editing tools available now. Here are some of my favorites:
Free Image Libraries
Those of my go-to resources, but for even more of a selection, check out Brendan Schneider's "40 FREE Stunningly Beautiful Stock Image Sites."
Photo Editing Tools
Optin/Gated Content Creation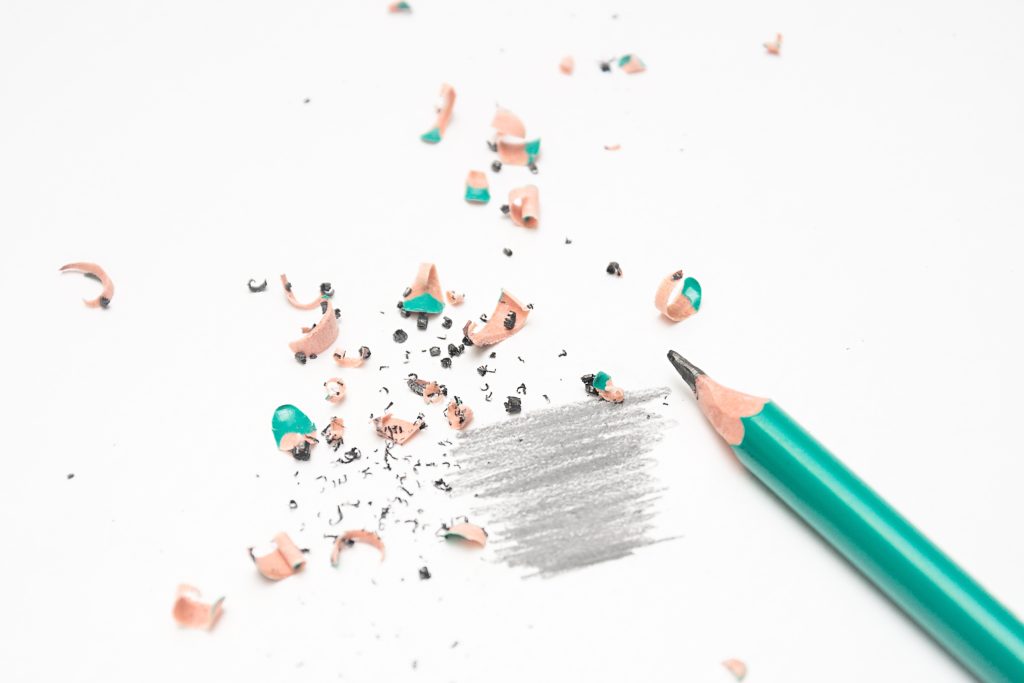 #3: Thoughtful Promotion
I'm going to break this into two components: sharing and lead generation. Because you want your blog content to have both.
On the sharing side, you need to have a plan in place to get your content to your audiences once published. Hitting that publish button is NOT enough. Here are some articles to help you do that:
As for lead generation, you want to make sure that once your audience DOES read your content, the conversation doesn't stop. You need a way to continue to engage with your audience, capture their information, or get them to take action. Here's how:
Combining these three elements into every blog post you write will help ensure your efforts are not only elevated, but also much more effective.
Want to learn more about content marketing for schools? Click on the image below to download our free ebook, The School Marketer's Guide to Content Marketing.