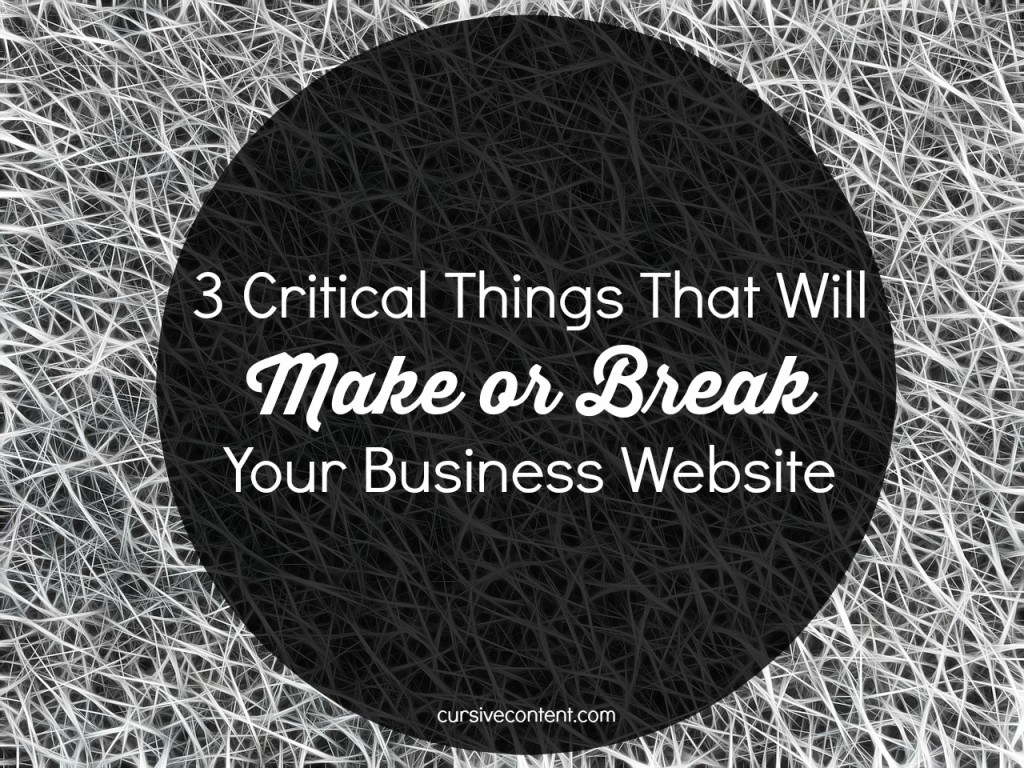 The average buyer completes 57% of their buying process before ever contacting a salesperson.*
If you're a small business, that's a big percentage of purchase decisions that you don't have control over … unless you can influence that decision-making process before you become part of the one-on-one conversation.
The good news? You can.
Your website and your overall online presence play a big role in influencing decisions:
According to Forrester, in-store sales that have been influenced by 'pre-shopping' on the web will reach $1.4 trillion by 2018. It reports: "Consumers are pre-shopping across more categories on digital devices … In fact, cross-channel retail sales are now more than four times larger than online sales."
Forrester expects U.S. online sales to reach $414 billion in 2018, up from $294 billion in 2014.**
In 2013, more than 191 million U.S. citizens browsed products, compared prices or bought merchandise online at least once. This number is estimated to surpass 200 million in 2015.***
It's not enough to have a presence online. Today, your website must be a strategic tool that not only tells an effective story, but also drives specific and measurable action.
So what does a small business website need in order to compete online? 
1. Content
Imagine sending a new sales person out into a group of prospective clients armed with only a list of your products and their prices – no information about what makes you different, trustworthy or valuable.
Terrifying, right?
Yet small businesses do this every day. Except, the sales person is their website.
Having a website that tells a weak version of your business story is just as bad, if not worse, than an incompetent sales rep. Bad website content can hurt your reputation and cost you business. Good website content, on the other hand, can build your credibility and attract loyal followers. It can improve your search engine rankings. It can make you money.
(Just ask swimming pool salesman Marcus Sheridan, aka The Sales Lion, who attributes more than $2 million in sales to his ability to create valuable online content.)
Content cannot be a line item that you cut from your website development project to save money. It must be given priority, and it must be smart and strategic. It's the main differentiator between a website that sits and a website that sells.
2. Credibility
A strong business website projects trustworthiness and reliability. It gives your business credibility in the minds of potential customers who may not have experienced your brand in person.
There are many factors that affect a website's credibility:
Functionality: Does your website have an up-to-date, user-friendly structure? Is it easy to navigate and intuitive to use? Is it responsive?
Design: Is the design fresh and representative of your brand? Is it custom, or is it a template that users recognize seeing? Does it look professional or DIY?
Authority: Are you publishing fantastic content that is interesting and entertaining? Are you proving your expertise?
Engagement: Do you have continuous social media presence and engagement on major and industry-appropriate social networks?
 3. Clear Calls-to-Action
Too often, websites provide basic information but fail at follow through.
Don't let your audience guess at what action to take next. Tell them what to do. Make it clear what content to read next, who to call, what form to fill out, etc. Even the most intuitive website needs clear, specific calls-to-action.
A well-written call to action can:
Encourage further interaction with your business—online and off
Make your audience aware of other products, services or resources your company offers
Prompt your audience to share their information with you
[Tweet "Content + Credibility + Calls-to-Action = Chance for Online Success"]
These 3 C's combined give small businesses a chance for success and applause on this crowded Internet of ours. And while there's no formula for guaranteed online success, content + credibility + calls-to-action is a pretty strong equation.
Like what you read? Sign up below for more tips on crafting and sharing a story that will engage your audience and grow your business.