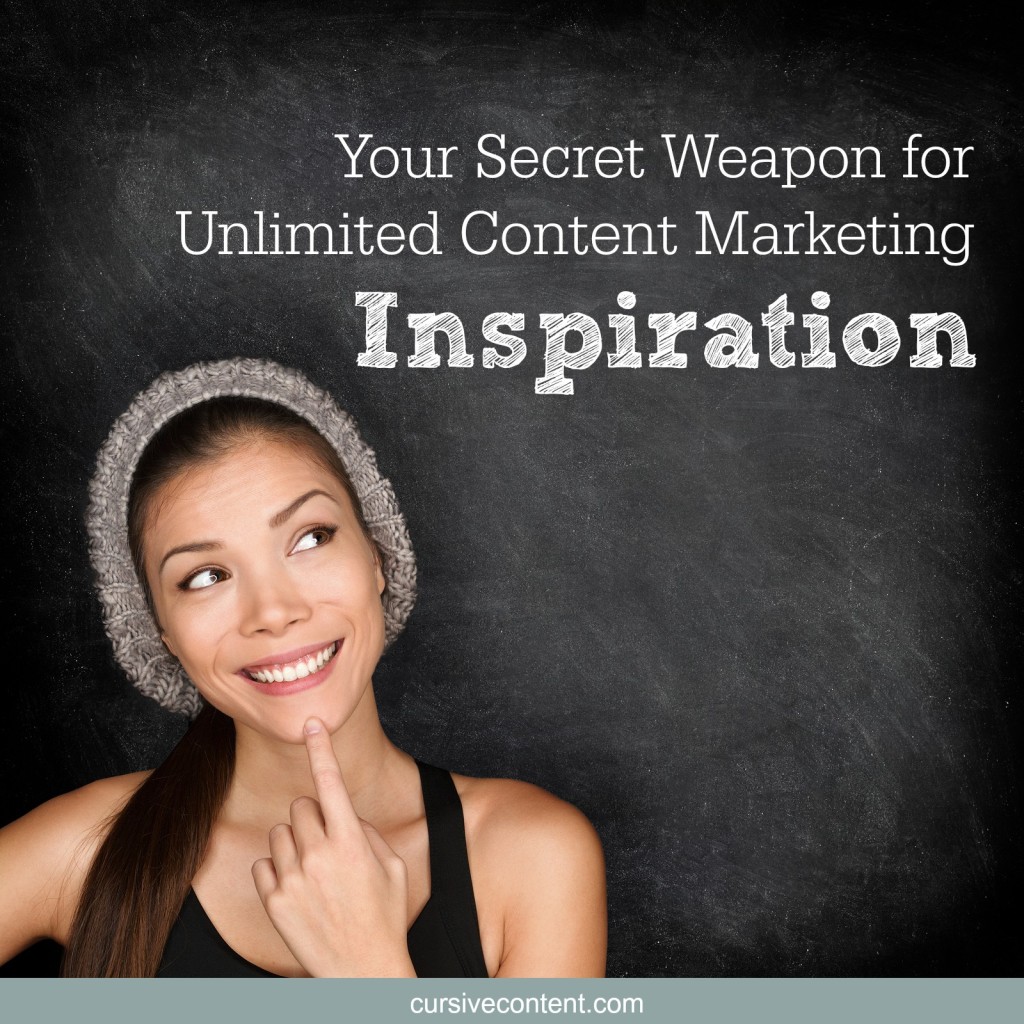 Nine in 10 organizations market with content – yet only 32% of marketers say they are effectively executing enough content.*
Why? Creating content is hard. It requires work – to research, to write, to track, to measure, to manage. And sometimes, even with the best content marketing strategy in place, there's still something missing.
Inspiration.
Well, guess what? Most companies are sitting on an untapped well of brilliance and vision – one that is too-often overlooked and underutilized.
Your employees.
You know, the individuals who run the day-to-day business. Who chat with the customers. Who make the product. Who get sh*t done.
Your employees are the people who know your brand story inside and out. Make the most of this insight, expertise and loyalty by bringing them into the content marketing conversation.
Turn your employees into ambassadors by empowering them to live and share the brand story.  Here's how:
1. Create an employee editorial board, and include employees from various departments.
Ask these employees to contribute stories and ideas – and show them how their knowledge is making an impact on your brand's value.
Feature employees on your website or blog as part of the Editorial Team to demonstrate the thought leadership and expertise behind the content you are publishing.
Hold quarterly meetings with the employee editorial board to brainstorm topic ideas.
Allow key contributors to write (or ghost-write) articles in order to build their individual authority online.
2. Create a system that makes it easy for employees to submit their personal stories or ideas for blog posts and social sharing.
Build an online portal with a fillable form, or simply dedicate a person on your marketing team who will be in charge of aggregating and editing stories via email.
Explain the purpose of the blog and other communications, and how input will be used.
Outline the types of stories you are looking for by detailing your content topic categories and goals.
Provide a contact person whom employees can call or email directly for more information or to share their stories via conversation vs. written word.
3. Develop a regularly scheduled employee newsletter that keeps employees up-to-date on the latest content. The newsletter should include:
The most recent top blog posts
A call-to-action to submit a story or idea
Ready-made social media updates that employees can easily share
By involving your employees in the content creation process, you will not only gain incredible insights into your brand, but also build a captivated and engaged audience from the inside, out.
How do you engage your employees in the content marketing process? Add your thoughts to the comments below, or share with us on Twitter or Google+.