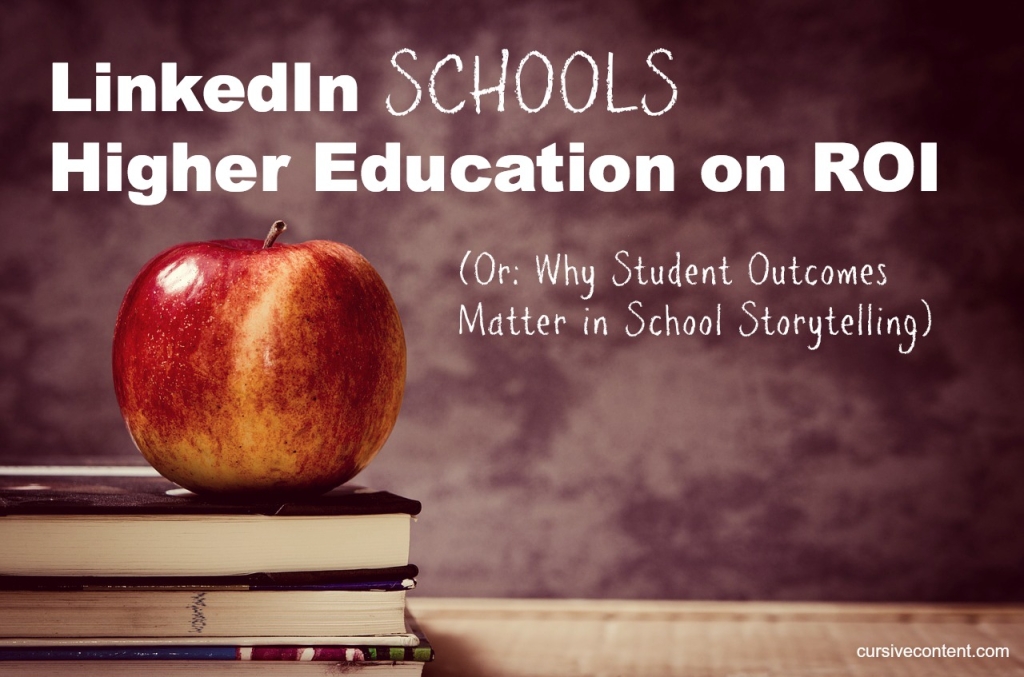 LinkedIn just schooled higher education on the importance of student outcomes.
The professional social network recently unveiled LinkedIn University Rankings, which ranks schools based on their ability to launch graduates into desirable jobs. The rankings identify the top schools for professions from investment banking (go Georgetown!) to software development (yay rah rah Carnegie Mellon!).
"More than ever, students go to college because they want to get jobs — good jobs. To that end, students and parents want to know which schools give them the best chance at getting a desirable job after graduation. This is where we can help," writes Navneet Kapur on the LinkedIn blog.
The post explains the comprehensive methodology behind LinkedIn's rankings, which analyzed the profiles of more than 300 million global LinkedIn profiles to determine the most desirable jobs within various professions, and then discovered which institutions' graduates were filling those roles.
So what does this mean to higher education institutions that didn't make the cut? 
While there's nothing institutions can do to influence their ratings at this point in time (except of course, improve student outcomes long-term), LinkedIn's move to highlight higher education student outcomes reflects a bigger issue:
The effectiveness of higher education is in question, and higher education needs to answer that question.
With student debt crippling Millennials far into their fledgling careers, higher education needs to prove the ROI of the college experience … before others like LinkedIn hold institutions publicly accountable.
Because the ROI is usually there. As NPR reported earlier this year, "Going to college may cost you, but so will skipping it." In the article, reporter Jennifer Ludden demonstrates that although college graduates are burdened with debt, they still make more than their peers with no college education – and they overwhelmingly say that the college experience was worth the cost.
So how can higher education institutions bring these realities to life?
One way to do so is through branded storytelling.
Many higher education institutions glaze over student outcomes as if they are a given, and instead focus on highlighting the college experience. By increasing the importance and prominence of student outcomes in branded content, higher education institutions will not only showcase the college experience, bus also the results of that college experience.
Here are a few ways to make student outcomes meaningful:
Focus on telling creative, compelling stories that demonstrate relatable graduate success stories. Highlight alumni successes in specific professions, and outline the paths they took to succeed.
Make it easy for alumni to stay connected with the university by asking for input on a regular basis. For example, create a hashtag that prompts alumni to share their professional wins on social media. Applaud their successes – share, retweet and pin their personal achievements, and you'll create a social hub of student success.
Give statistics meaning. Look at the professions in which you have the most success, and highlight those results in easy-to-digest content packages using infographics or videos.
Identify areas of question or concern and address those issues directly through honest and transparent content – even if the answers are not necessarily in your favor. Help students make the right decisions for their future career paths, and you'll be seen as a student ally.
By addressing the questions regarding student results directly, with relevant statistics and compelling alumni stories, higher education institutions can begin to honestly and thoughtfully demonstrate their ROI.
Want to learn more about higher education content marketing? Contact us to discuss your institution's storytelling challenges.