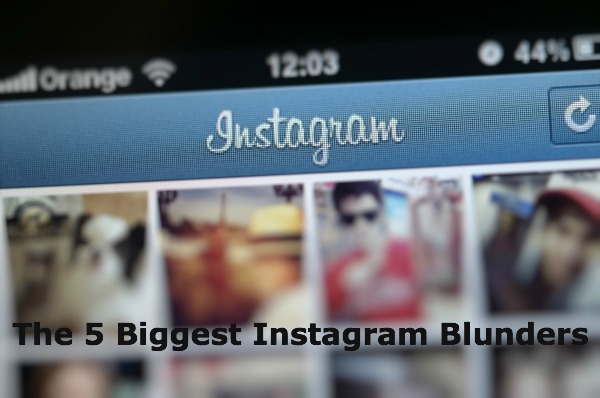 Instagram is the fastest growing social network. This isn't surprising considering the high engagement rates images receive on other social networks—people love photo and video, and Instagram is a whole social network devoted to them.
Brands have jumped on the network's popularity. But to be successful in the world of LoFi and X-Pro II, you'll need to avoid these five no-no's:
Not having a strategy
Before you post that first photo, think about what you want to convey. Each photo you post should be in service of telling a piece of your brand story. When someone looks at your Instagram account, you want them to see a well-written work, not a crazy game of Mad Libs.
Not being creative
Take some time to browse Nitrogram's list of the 50 Most Popular Brands on Instagram. I guarantee that you'll never have a craving for a latte quite like the one you'll get after checking out Starbucks. Every photo they post is enticing, fun, sometimes quirky and always scrumptious. They're not just taking a photo of a coffee cup; they're turning it into art. Starbucks is the second most popular brand on Instagram, so there's a good chance some of your followers also follow Starbucks. How will your photos compare if they appear in your followers' feed after a Starbucks masterpiece?
Not using hashtags
Hashtags increase engagement. This is true for every social network, because hashtags help other people find your posts. What's interesting about Instagram is that you should actually be using more hashtags than you would on Twitter or Facebook. According to a recent study by TrackMaven, you'll see higher engagement when using four or five hashtags (but no more—engagement begins to decline after five).
Not engaging with others
Take some of that creativity we just talked about and apply it to your entire Instagram approach. Brands like Oreo and Heineken have gotten noticed for their unique and just plain fun contests. Forever 21 comes in at number six on Nitrogram's top 50 list thanks in part to the brilliant styling of their photos combined with the questions they ask their followers. Brands have caught on to the trend of taking a screenshot and using the hashtag #regram to share the photo of another user. Don't miss out on the creative ways you can create connections.
Not posting regularly
91% of Fortune 500 companies have an Instagram account with at least one photo posted, but only 17% have posted in the past 30 days. That's no way to represent your brand, and isn't a tactic that'll gain you many new followers. The most popular and successful brands on Instagram post daily or at least multiple times per week.
While it may seem overwhelming to manage another daily social media account, think of it this way—once you have a strategy in place and understand the network, snapping a photo each day isn't difficult. And, TrackMaven's study shows us that there is no optimal day of the week or time of day to post on Instagram, so go ahead and share that photo right after you snap it—your audience is out there (and it's called Instagram for a reason).
Hungry for some more Instagram knowledge? Check out our 20 Best Tips for Brands on Instagram.