Let's get real about social media. Because lately, I feel like we're all forgetting the point.
I see way too many clients getting caught up in trying to create the perfect promotion, or writing the perfect update, or developing the perfect ad … and in the process, completely ignoring the SOCIAL.
This week, I attended the Connecticut Association of Independent School's spring conference. It was titled "Bridges, Not Bullhorns." I LOVE that. It's a perfect mantra to repeat over and over as you approach your social media marketing.
Because, remember, social media is meant to connect people, not yell at them. 
So with bridges in mind, and bullhorns aside, here's what I'm reading, watching, listening to and doing this week:

Going back to the basics with this one. Copyblogger's Demian Farnworth is one of my favorite writers, and this article shows why. If you've completely forgotten why the heck you're creating online content in the first place, read. this. NOW.
In this episode of the now-paused #JayToday show, Jay Baer rants about companies that put out advertisements promoting their social media accounts. He says (and this is a good quick reminder for ALL brands, organizations and schools alike):
"The fact that you're on Instagram is not noteworthy… The fact that you actually exist in social media is irrelevant. If you're going to promote your social media accounts, do so with some sort of specific message, a rationale, and a call to action."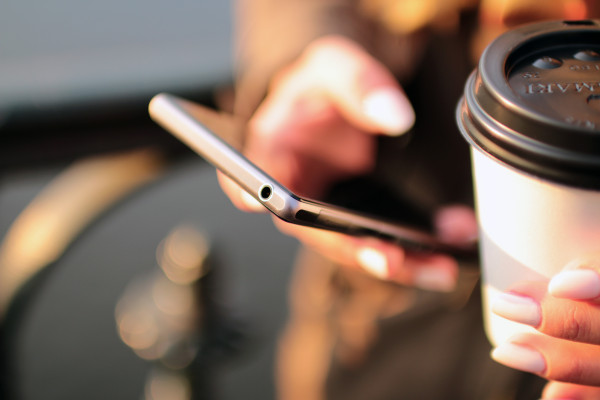 Once again, Joe Pulizzi and Robert Rose are here to remind us not to build our content marketing houses on other people's land. In this episode, they talk about Instagram's announcement that it will follow in Facebook's footprints and change its feed from chronological to algorithm based.
The bad news: it will get harder for brands to get in front of Instagram followers — especially brands that are sharing less-than-ah-mazing content. The good news: brands who are focused on creating an authentic experience for Instagrammers can find themselves in the land of opportunity.
To Do: Create a Better Connection with Your Audience
So what does social media success look like? It's not about quantity of fans, followers or likes. It's about making a measurable impact, and you can't do that through social media without first creating a connection with your audience.
In the article, "20 Best Tips for Connecting with Your Social Media Audience," we rounded up the advice of 20 experts on how you can spark and grow relationships with the people in your social sphere. You're welcome, friends.
Well, that's my to-do list for this week. Have suggestions for what we should read, watch, listen to, or do next week? Email us and share your thoughts! Or, add your suggestions to the comments below.