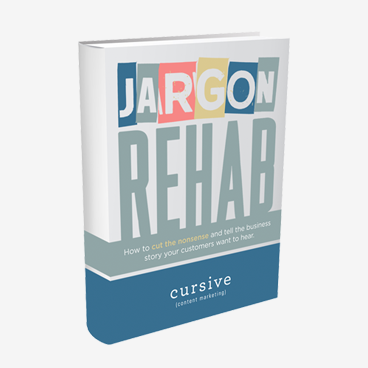 Jargon Rehab
Does your content need an intervention?
Jargon Rehab is a free ebook designed to help you take a step back and listen to the story you're actually telling. To cut the nonsense and stick to the meaningful. To discover the true value you provide to your customers, and use that to create something amazing.
Content Marketing FAQs
What is content marketing? Is it a fad, or is it here to stay? Is it the same as inbound marketing? Blogging? Social media? And what is this content curation thing I keep hearing about?
Don't worry, we got you. In this resource, we answer all of the questions you have about content marketing (plus the questions you don't even know you have yet!). So go ahead, get the 411 on content marketing 101.
Reading List
We blog a lot. Which means there's a lot to explore. Here's a good place to start.
STRATEGY
STORY
SHARING
SUCCESS