You've decided to focus on content. Perhaps you now have a dedicated team in place. Or your organization has invested in content development resources. People are actually talking about content in meetings. Everything seems to be lining up. So why are you still feeling uncertain – maybe even a little insecure – about your efforts?
You're not alone. A Content Marketing Institute and MarketingProfs report found that while 86 percent of businesses that market to other business are engaging in content marketing, only 38 percent believe they are effective or very effective.
Before you get discouraged, consider whether you're making common mistakes that can lead to a content confidence crisis.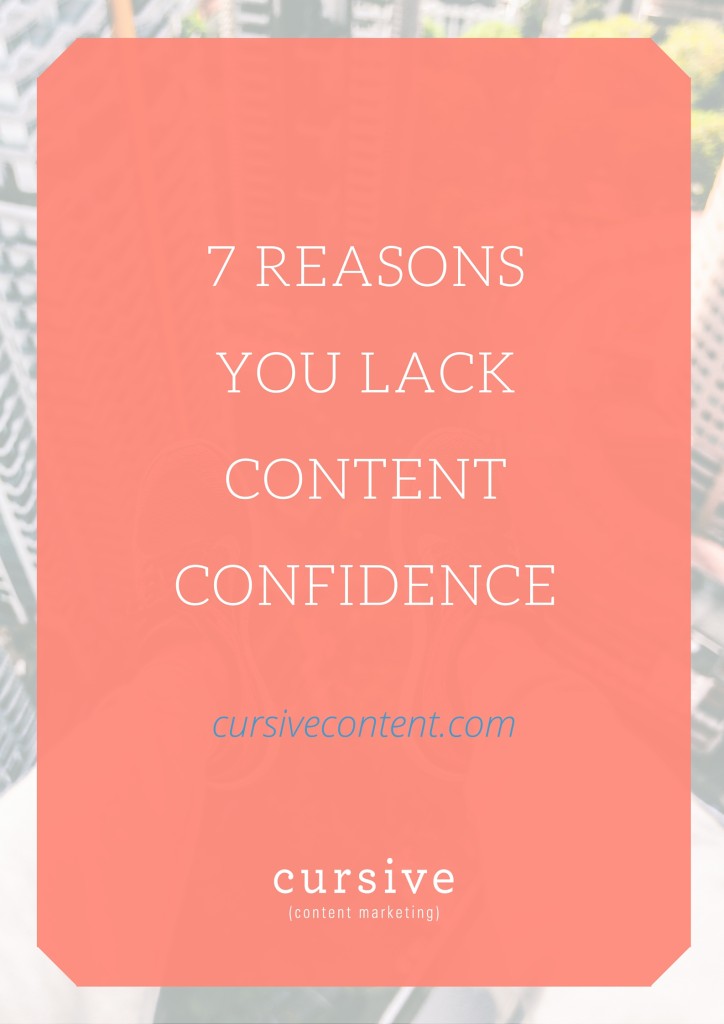 1. You don't have a strategy.
The CMI and MarketingProfs report mentioned above revealed that marketers with a content strategy are more effective. If your strategy is written, even better – 60 percent with documented strategies consider their organization to be effective in content marketing, versus only 32 percent of those with a verbal strategy. If writing a complete strategy seems daunting, start by outlining some key components, including your goals, brand story, channel plan and metrics.
Worth reading:
2. You're all business, all the time.
Whether you're a non-profit, business or school, your audience is the same: humans with emotions. It can be tempting to load your content with jargon and industry-specific lingo to demonstrate your expertise. But the fact is, you can play to your audience's emotions without downplaying your product or service. Think about how you can demonstrate your differentiators or knowledge in a way that will spark wonder, elicit laughter or stir up excitement. Have a little fun. If your underlying message is right, your target audience will notice.
Worth reading:
3. You're shamelessly self-promoting.
According to a CMO Council report, blatantly self-promotional content is one of the top two biggest content turnoffs. Turn to storytelling instead to shift perceptions, engage your audience and share information in compelling ways.
Worth reading:
4. You're trying to go viral.
Though it seems a new reality TV star is born every day, few celebs achieve stardom overnight – and those who do often elbow their way into the limelight with bad behavior. Similarly, if you develop content with a focus on going viral, you may inadvertently sacrifice your authenticity and lose credibility. Focus on consistent, smart visual storytelling, and people will increasingly share your content.
Worth reading: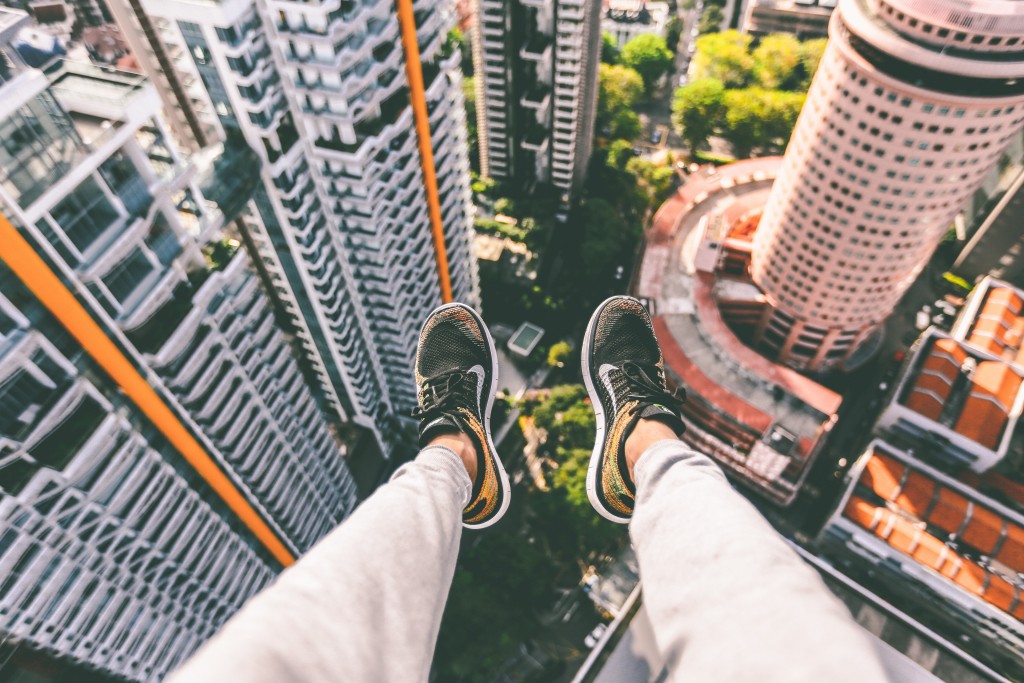 5. You have no metrics in place.
Without validation, it's tough to be confident. Consistent measurement of your efforts can yield huge rewards, including insights into your audience, the most effective medium for accomplishing each of your goals, the ways your audience consumes your content, the types of content they like, how your content is building awareness, engaging audiences or generating business… the potential discoveries are vast. Armed with this knowledge, you can then optimize your strategy, spend your dollars more efficiently – and demonstrate the value of content marketing to skeptics and supporters alike.
Worth reading: 20 Best Tips for Setting, Tracking and Measuring Content Marketing Goals
6. Your leads are left waiting.
"Real time." "Immediacy." "Instant gratification." In this Digital Age, these words have become part of our vernacular. We expect information at our fingertips, and your audience is no different. The Lead Response Management Study found that the odds of a lead entering the sales process are 21 times greater when the lead is contacted within five minutes, versus 30 minutes. But 24 percent of companies took more than 24 hours to respond, and 23 percent never responded.
Successful content marketing extends beyond your content development team. No matter how strong your content, if your organization doesn't have a solid leads management program in place, you'll sacrifice sales, key insights and metrics – and the full potential of your content strategy.
Worth reading: Why Your B2B Lead Response Time is Killing Your Business
7. You're not thinking mobile.
In a 2014 survey, 71 percent of seniors and 45 percent of parents said they had looked at college websites on their mobile devices. In the business world, more than half of executives expect mobile devices to be the most popular business platform by 2017. When developing your content strategy, remember to consider mobile audiences' reading patterns and preferences.
Worth reading:
Still feeling unsure about your content? Connect with us, or subscribe below for weekly tips and insights you can use to achieve a confidence boost.