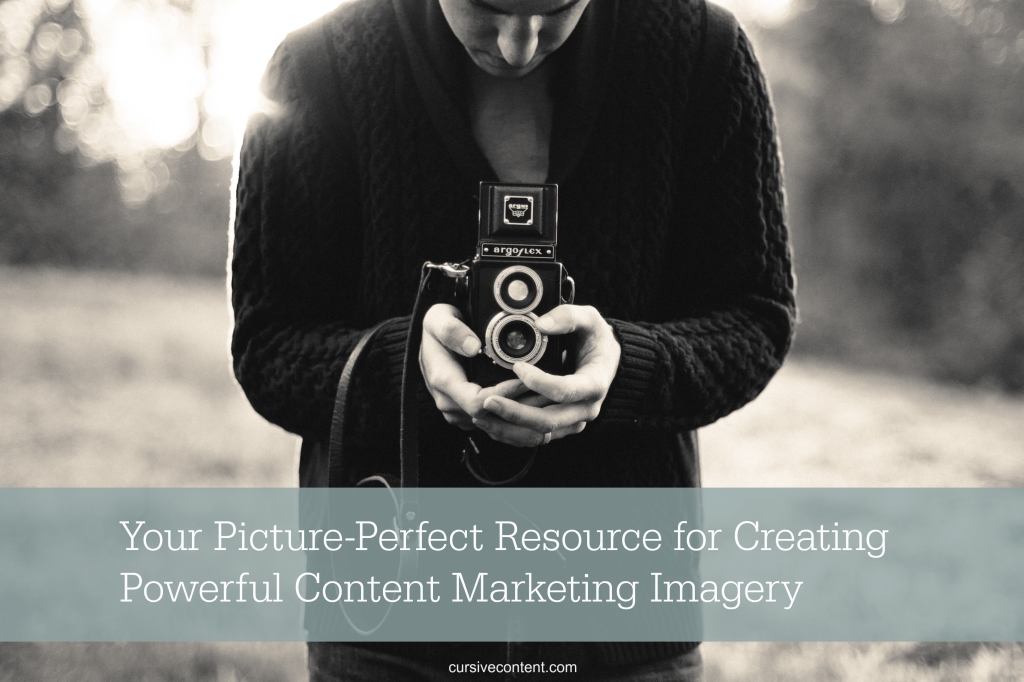 As a lifelong word nerd, I don't buy the tired old saying, "A picture's worth a thousand words." 
(If that was the case, George R.R. Martin's epically popular 1,000+ page tomes would be, well, SOL. And his wallet begs to differ.)
However, in the case of content marketing, there's no denying the power of a great image. Because with the right image or video supporting your content, you can certainly broaden your audience and increase your impact. (Hey, even Mr. Martin's books got a boost from that popular-little HBO show.)
MDG Advertising reports:
Articles containing relevant images have 94% more total views that articles without images, on average
60% of consumers are more likely to consider or contact a business that has an image show up in local search results
Facebook posts with photos have a higher user engagement than any other post type, at .37% pre-Timeline (compared to .15% for a link-only post)
Perhaps we should update that old phrase to, "A picture's worth a thousand shares."
So along with developing consistently compelling content, content marketers also have to create equally compelling images. What's a writer or marketer with little-to-no design background to do?
Here are our favorite simple tips and resources for finding and editing images to perfectly support your latest piece of content marketing:
Paid Images
There are tons of stock photo sites out there (Getty Images, iStock Photo, Shutterstock … the list goes on and on.) So I'm just going to highlight Cursive Content's personal favorite:
Bigstock. Bigstock is a great source for high-quality images at a low cost. The site offers an unlimited free trial that gives you one free image per month, every month. If you need more than one per month (which hopefully you do), Bigstock's subscription plans are super cost-effective. For $69/month, you can download five images per day (that's $0.46/image). After a few months, you'll be able to build up a pretty robust image library.
Need more photos, or want some diversity in image subject and style? Supplement your image library with…
Free Images
Thankfully, there are more and more sources for fabulous free imagery online every day. Our favorites include: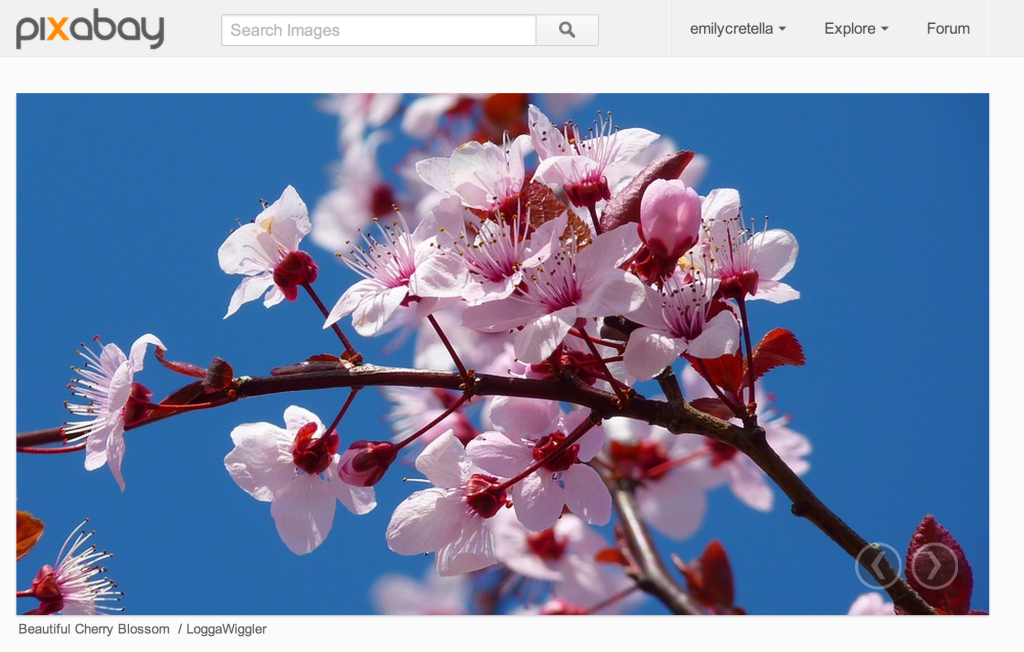 Pixabay: While this site runs closest to the chessy-stock-photo feel, if you're diligent with your search and creative with your search terms, you can often find some great images. All of Pixabay's images are published under the Creative Commons public domain deed CC0, which means you can copy, modify, distribute and use the images, even for commercial purposes, all without asking permission and without paying attribution (sweet!).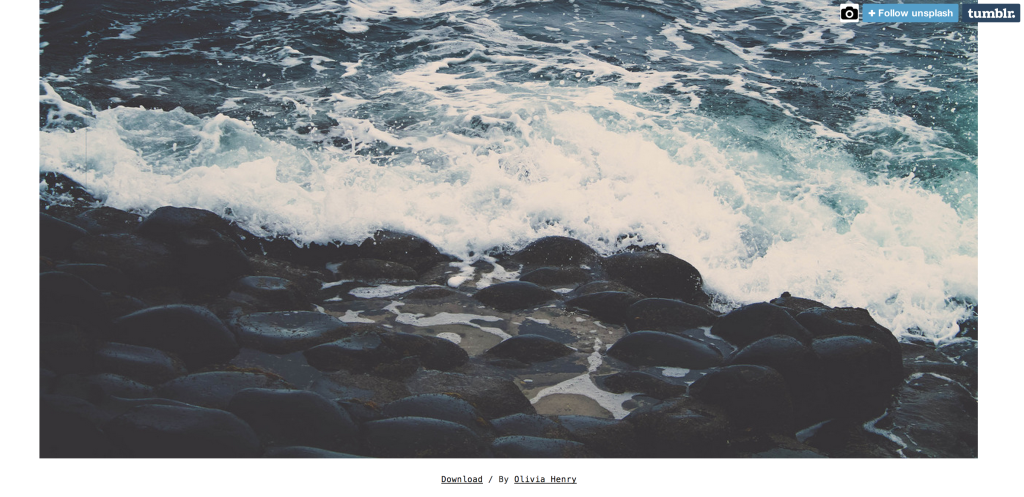 Unsplash: Can you say beauty shots? This site is filled with them – and they're free! Unsplash calls them free (do whatever you want) hi-resolution photos, and it publishes 10 new images every 10 days. The drawback is that it's a Tumblr site with no search functionality. But don't worry, you won't mind scrolling through the backlog of beauty.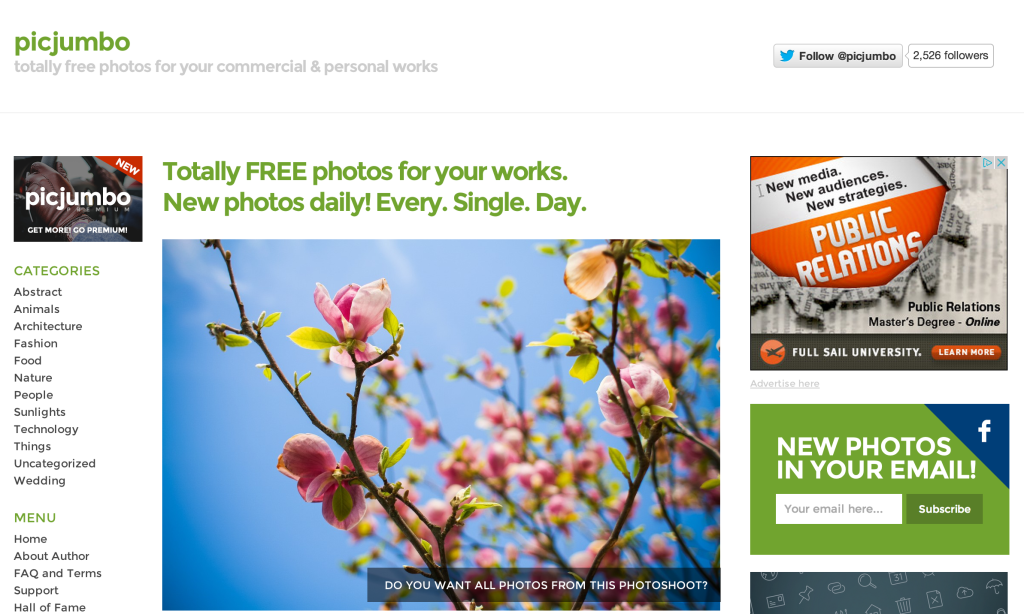 Picjumbo is another source that publishes new photos daily. It has a better sorting and search feature than unsplash, and the photos range from stock-like to superb. Picjumbo is totally free for commercial and personal use, and it also has a $6/month premium membership for extra photos delivered to your email.
Flickr: This online photo management and sharing site provides access to thousands of photos uploaded by both professional photographers and regular iPhone-snapping folks. On Flickr, you have to pay attention to the rights detailed on each individual image. Use the "Advanced Search" to find results with a Creative Commons license. While these are free to use, many still require specific attribution, so make sure you check them before downloading.
Image Editors
(WARNING: To all of my graphic design friends – I'm sorry for defiling your profession. I love you, but…)
Raise your hand if you love pretending you're a graphic designer, even though you don't know a lick about Photoshop or Illustrator? I do, I do! And that's why I love:
PicMonkey: I live on this online photo editing site. PicMonkey is a free service that lets you add text, filters, embellishments and more to images from your computer, Dropbox, Facebook or Flickr. It even includes easy "canvas" templates that help you size imagery to fit within specific social platforms (such as your Facebook cover photo). It's amazing.
Canva: Canva is another online photo editor that I just recently discovered. And it's pretty cool. It gives you everything you need to easily create designs for the Web or print: blog graphics, presentations, Facebook covers, flyers, posters, invitations, etc. Like PicMonkey, Canva includes templates, text and backgrounds, but it also provides easy access to premium imagery for $1/image – and you only pay when you publish.
Image Apps
Editing photos on the go? These apps will help in a hurry.
Instagram: It's not just a social platform. Consider applying Instagram's filters to your almost-ready images. If you don't want to share your content marketing image with your friends – or the entire Internet – select "Airplane Mode" within the "Settings" section on your phone. This will turn off your Internet and you won't be able to make any calls, but you can save your image to your Photo Library for future use.
PicStitch: This app lets you combine photos into different collage options. You can then save the photo to your Photo Library and add filters and effects using Instagram or one of the editors listed above.
Overgram is another app that allows you to add text to your photos and save them to your phone or share on Instagram. The free version includes a pesky watermark, however – but you can upgrade and remove it for $0.99.
Image Use
We can't talk about all of this fun imagery stuff without mentioning image use.
Remember: it's never OK to use a random picture found in a Google search for your content marketing efforts.
An agency called The Content Factory found out about this the hard way last December, when it had to pay $3,000.00 in copyright infringement penalties for using the wrong photo (even though less than 100 people had read the post connected to the photo). Scary stuff.
Want to learn more about proper photo usage? Peg Fitzpatrick recently did a Google Hangout with attorney Sara Hawkins that covers a LOT of information on the topic:

We want to know! Do you have any image resources you'd like to add to this list? Add them to the comments below, or let us know on Twitter or Google+.