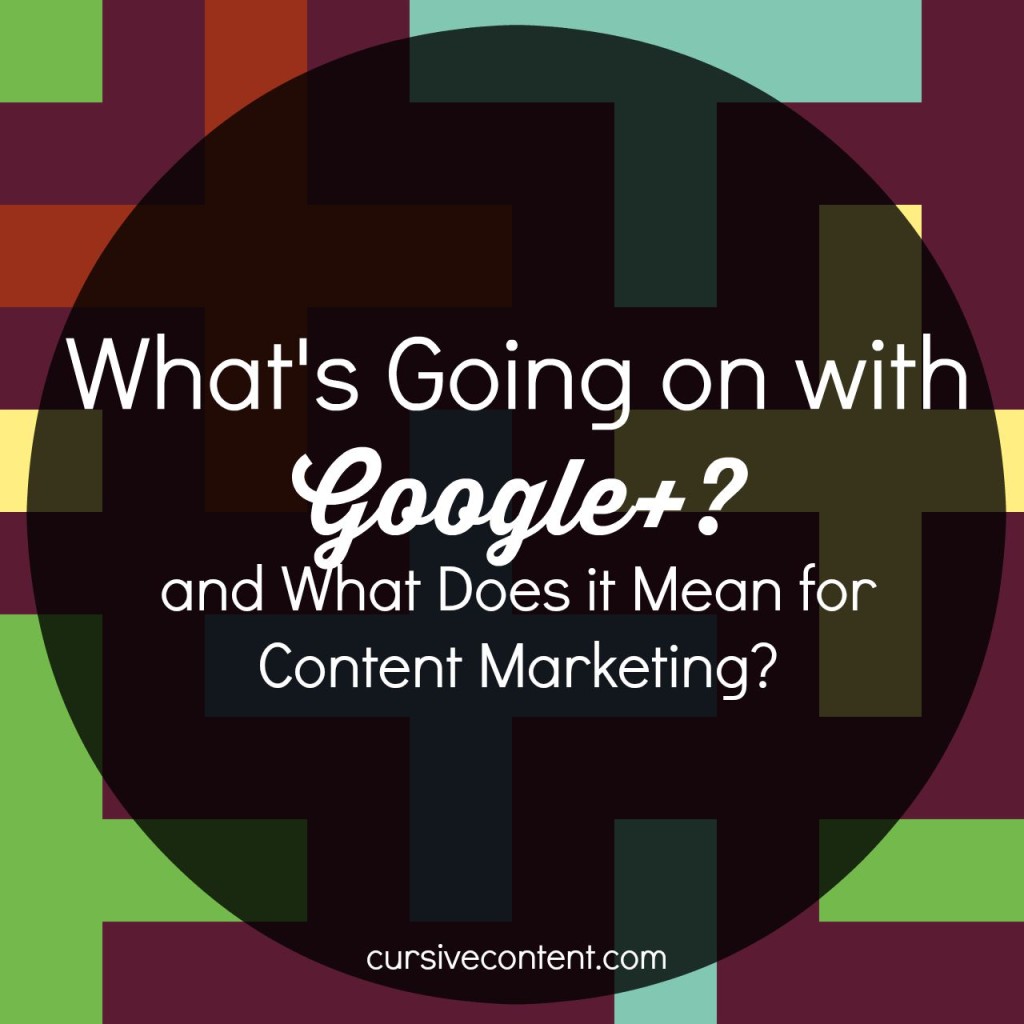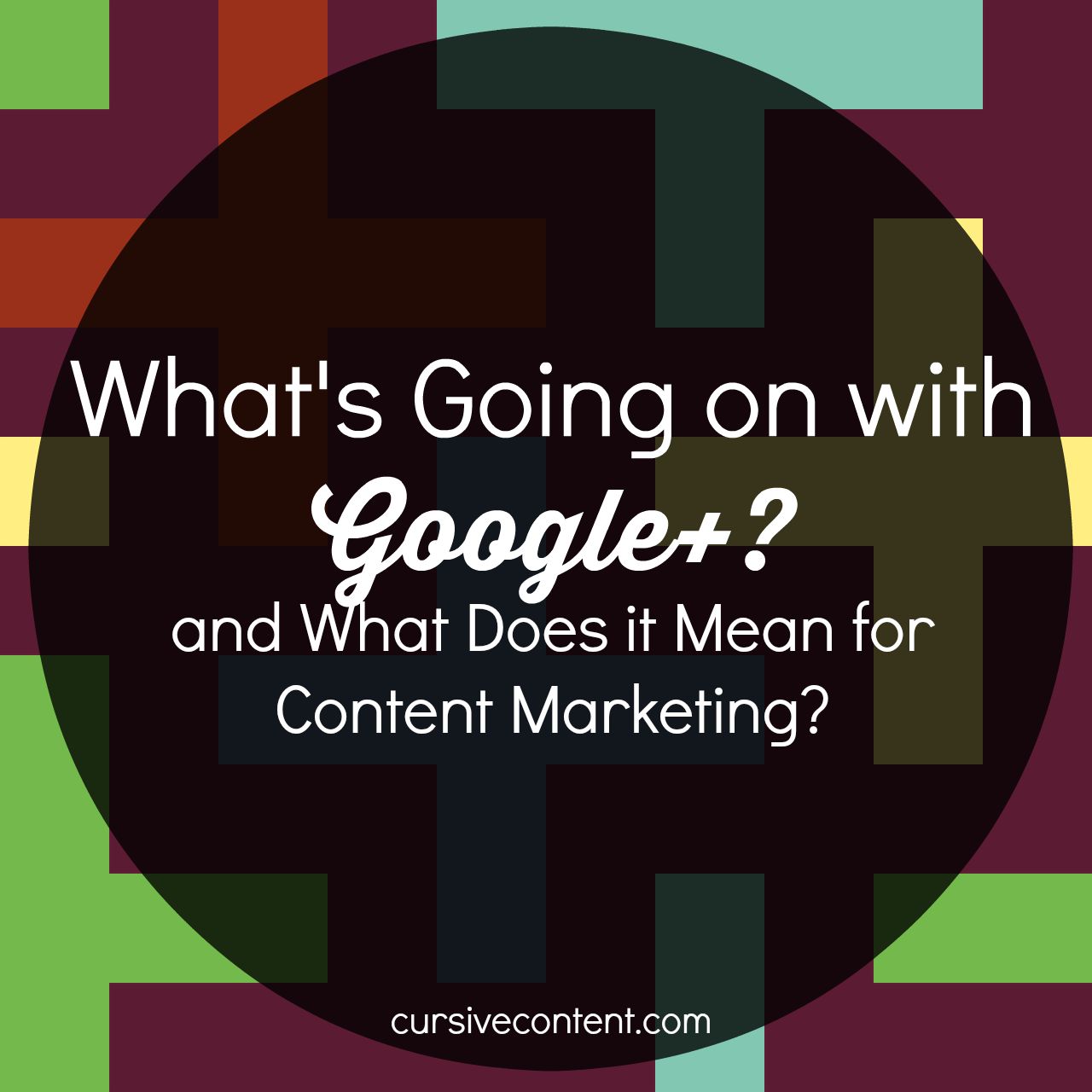 So we meet again, Google+. So we meet again.
Google+ has always been the odd duck in my content marketing menagerie. It hangs around, it squacks a lot, and it really, really wants attention … but it's just a little too off-putting for me to spend time with.
And now, this odd duck is swimming in really hot water.
A recent article by Mashable called "Inside the failure of Google+, a very expensive attempt to unseat Facebook" documents the extremely interesting rise and fall (?) of this platform. I definitely recommend reading it, but here are a few key points:
Google announced it is no longer requiring users to log into YouTube and other Google services with a Google+ account, proving that it is no longer trying to make everyone use the social network.
Popular platform features like Photos and Hangouts are being rolled out into their own entities, so they can stand alone outside of the platform.
The platform's fall shows how hard it is for even dominant tech giants to be innovative in the social sphere.
Google has begun referring to its social operations as "Google Streams, Photos and Sharing."
The platform is now shifting to become more like Pinterest, with its Google Collections.
I've documented my struggle with the, ahem, social network since back in 2013 when Google basically strong-armed all online content creators into using the platform. A little thing called Authorship was developed to help rank the value of content created online — and the stronger your authorship, the higher your content would rank in search results (or … not? There was lots of speculation about the power of authorship in the digital marketing world).
I began pushing myself, and my clients, to become more comfortable on the platform. Here at Cursive, we even had a little Google Plus-athon to force ourselves to be active on the level that, at the time, seemed necessary to build our authorship and enhance our content's ranking.
But the key word there was "force." We didn't enjoy the platform. We saw it as a necessary tactic for content distribution. And I personally struggled with the platform's tone and the boisterous, look-at-me, pay-attention-to-me, I'm-smart-I'm-smart feel of the platform's loudest champions.
Our time on Google+ appeared to pay off — what I shared on the platform often outranked my original posts in search results — but I never warmed up to the social network. And I found myself spending less and less time there. Today, I still share updates on the Cursive Google+ account, but my personal account is sadly lacking (mainly because you can't schedule updates to a personal G+ page — and I never go on the platform directly).
So what does all of this mean for the future of Google+? Should you stop all your Google+ activity?
It depends.
If you've been favoring Google+ over another platform that might provide more direct and stable benefits, it may be time to scale back your use of the platform and focus on building up your presence on another.
But if Google+ is simply a tool in your content distribution and audience connection strategy, and one that does not consume a ton of resources, keep it up for now. It's still not clear how this platform will evolve, so the small amount of time you spend there might be worth it down the road — if only for your continued presence and your understanding of the platform's evolution.
Either way, the seeming demise of Google+ should remind us all:
Content creation on the platforms you own is much more important than content sharing on the platforms you don't.
While Google+ was not as widely used as Facebook or Twitter, its downfall proves that its users are not in control of its future or the content they worked so hard to publish on the platform. This news is fine if you use the platform to share and connect — but it would be devastating if you focused all of your resources on building your Authorship and authority there and only there.
So keep your Google+ account for now. But don't be surprised if you see new features popping up … and old features quietly fading away. It's the evolution of a social network — just don't let it take your content down with it.
What are your feelings on Google+? Are you a fan, or would you care less about seeing it go? Share in the comments below!
Emily is the owner of Cursive Content Marketing. She has been content marketing since the sixth grade, when she created a neighborhood newspaper to build her babysitting authority. (It totally worked.) Today, she helps brands drive business with smart content.
BE A CURSIVE INSIDER.
Get weekly EASY, actionable tips you can use right away to strengthen your school story.