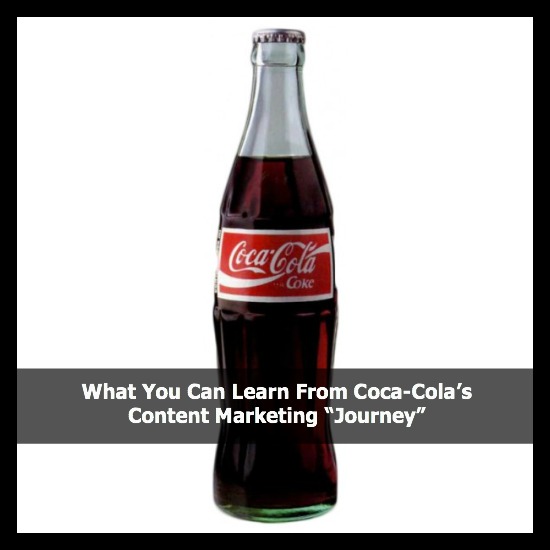 At the end of 2012, Coca-Cola launched "Coca-Cola Journey", its own digital magazine focused on great content. The format is engaging, the content is kept fresh, and Coke has earned its content marketing rockstar status by achieving stats like this in less than a year:
9.2 million visitors
23.8 million pages of content viewed
54,000 shares and 8,500 comments
More than 346 million media impressions
More than 67.6 million social media impressions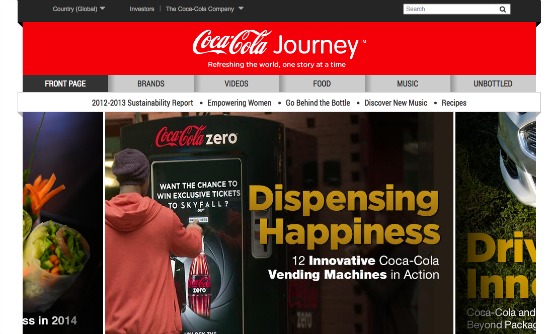 During a BlogWell presentation last summer, Coca-Cola's Manager of Digital Communications and Social Media, Ashley Callahan, shared some insight into how they've achieved success. Here's some inspirational tactics you can apply to your own content marketing strategy:
Build a team
Coca-Cola's team consists of seven people, not all of whom are exclusively dedicated to Coca-Cola Journey. They keep up with content ideas and production by picking the brains of the larger communications team and accepting pitches from freelancers.
Take time to plan
The editorial team meets weekly and the global editorial team meets monthly. Planning ahead for content helps ensure success.
Find the story
Callahan puts it succinctly: "Find the ordinary and make it extraordinary."
Set a high bar for content
All content produced for Coca-Cola Journey must pass the editorial team's content test:
Does it answer "Why should I care?"
Is it surprising?
Does it have universal appeal and is it compelling?
Is it being measured systemically? (Do data and metrics show that people are interested in this topic?)
Is it appropriate information to share with an external audience?
Does it generate interest?
Is it something new, that's not been seen before?
Is it different than the competition?
It can be easy to look at the content marketing efforts of a global brand like Coca-Cola and assume that their infinite resources make it possible, but Ashley's talk proves that even the giants are working with limited resources—and that doesn't stop them from producing outstanding content. So don't let it stop you.
Does your content have to pass a test? Have you found success by getting creative with your resources? Share your tips with the Cursive community in the comments below!
You can view Ashley's entire presentation here.
(Image via.)
Stacy is a content marketing strategist & writer at Cursive Content Marketing. She has more than a decade of marketing experience with a focus on strategy, writing and the interactive experience. Stacy is driven by her strategic outlook, life-long love of words and her innate curiosity. And coffee, of course.
BE A CURSIVE INSIDER.
Get weekly EASY, actionable tips you can use right away to strengthen your school story.