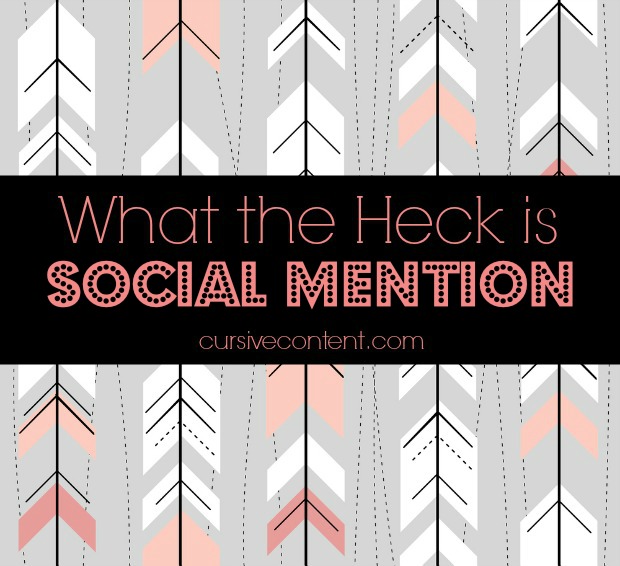 Are your ears burning? Now, thanks to Social Mention, you'll finally know why.
What is Social Mention?
It's your eyes and ears on the ground of social media. With Social Mention you can see and analyze what people are saying about you.
Or, as Social Mention puts it: "Social Mention is a social media search and analysis platform that aggregates user generated content from across the universe into a single stream of information. It allows you to easily track and measure what people are saying about you, your company, a new product, or any topic across the web's social media landscape in real-time."
How is it used?
You can use Social Mention to get insight on a brand, individual or topic. A search will return a list of mentions, which you can sort by date or source and filter by recency. Using the Advanced Search feature will help you receive more specific results.
Every search gives a score for strength, sentiment, passion and reach.
Strength: Indicates the likelihood of your search term being mentioned
Sentiment: Ratio of positive to negative mentions
Passion: Measures the likelihood that the people talking about your search term will do so frequently
Reach: Measures the depth of your search term's influence
You'll also see a tally of the average number of days between mentions, the time of the last mention, how many unique authors are talking about it, and the number of retweets it received. There's also a separate breakdown regarding sentiment, where you'll see the total number of positive, neutral and negative mentions. Below that, you'll see top keywords from the mentions, top users, top hashtags and sources. There's a lot of great data here.
Who uses it?
Thanks to its broad nature, this is a tool for everyone who wants to know what's being said about something specific on social media.
Our experience
If you're anything like the gals here at Cursive, you're kind of geeking out right now. There's a lot you can do with all this data. Here's a few ways we like to use it for our clients and ourselves:
Monitor mentions of a brand/product
Identify influencers talking about a topic
Check the strength and sentiment about a certain topic—this might be useful when brainstorming blog post ideas, for example
Gain some SEO insight—check out keywords associated with a topic
Find new people to follow across various social networks
Analyze the social networks where a topic is most popular
The overall verdict
It's an amazing free tool that helps you monitor and analyze what's going on in the great big world of social media. Whether you set yourself up to receive a daily email or just check in once in a while, Social Mention should be an ongoing component of your content marketing plan.
Love it? Hate it? We're always interested in other perspectives, so tell us how you feel about Social Mention!
Keeping up with all the latest social networks and marketing tools is difficult, and it can be hard to decipher the passing fads and wastes of time from the truly helpful and here to stay. That's why Cursive Content Marketing is bringing you a series of posts called "What the Heck Is…?". So you can spend just a few minutes and learn all about the latest and greatest social networks and marketing tools, then decide if they're right for you.
Stacy is a content marketing strategist & writer at Cursive Content Marketing. She has more than a decade of marketing experience with a focus on strategy, writing and the interactive experience. Stacy is driven by her strategic outlook, life-long love of words and her innate curiosity. And coffee, of course.
BE A CURSIVE INSIDER.
Get weekly EASY, actionable tips you can use right away to strengthen your school story.