In an ideal world, you would have the budget to reevaluate and revise your entire website, all at once.
It's just not always possible, even when your copy really could use a major overhaul.
If budget is holding you back from the content redo you envision, start small.
By formulating a plan to tackle the most important areas of your website—the ones that just can't wait for the budget—you can start to make an impact (which might actually prove to the people that control the purse strings that a full-on revision is necessary).
Ready to get started? Look at…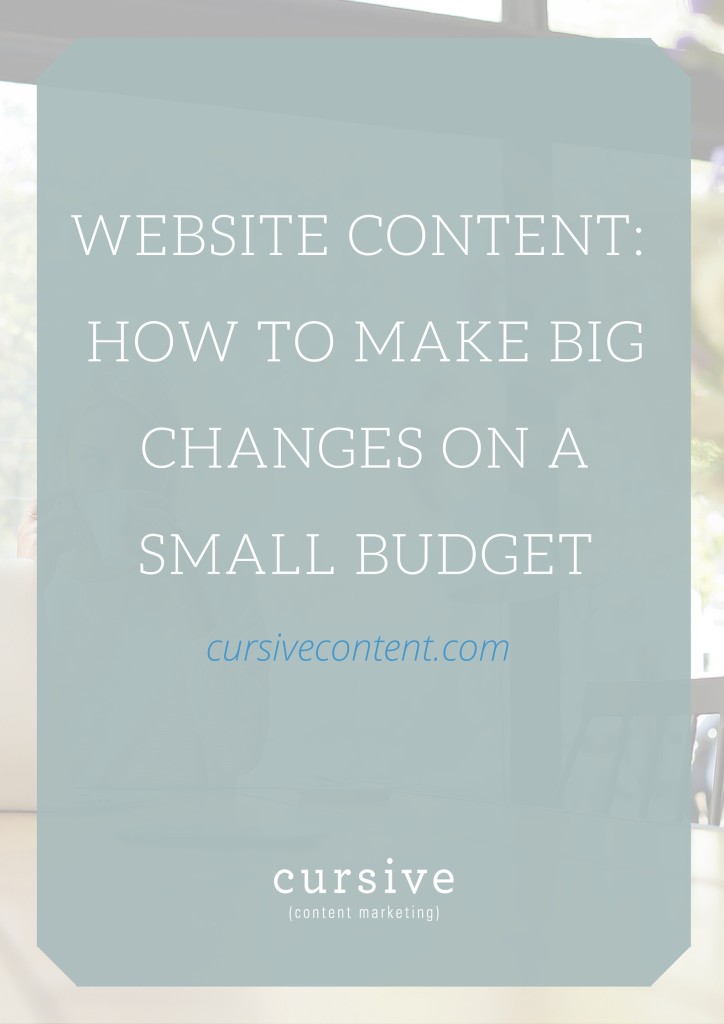 Your home page
Great home page copy informs and engages, without any fluff. It should explain who you are, direct the reader to the most important areas of your site and make them want to learn more about you.
Since home page copy is best kept brief, a copy revision shouldn't break the bank. And since communicating more clearly about who you are, what you do, and the benefits you provide can go a long way towards gaining new clients, this is an improvement that can lead to even more long-term benefits.
Your calls-to-action
Does your web copy just drop off at the end of the page? Change that by crafting an enticing call-to-action that directs the visitor where to go next or encourages them to connect with you.
The best way to ensure people do what you want them to do is to ask. Without a clear call-to-action, you might see higher than average bounce and exit rates on a page. Clearing it up is worth the cost.
Start crafting your calls-to-action by thinking about what you really want visitors to do after they have read a particular page of content. Make your CTAs helpful and relevant; mix them up so every page doesn't end the same way.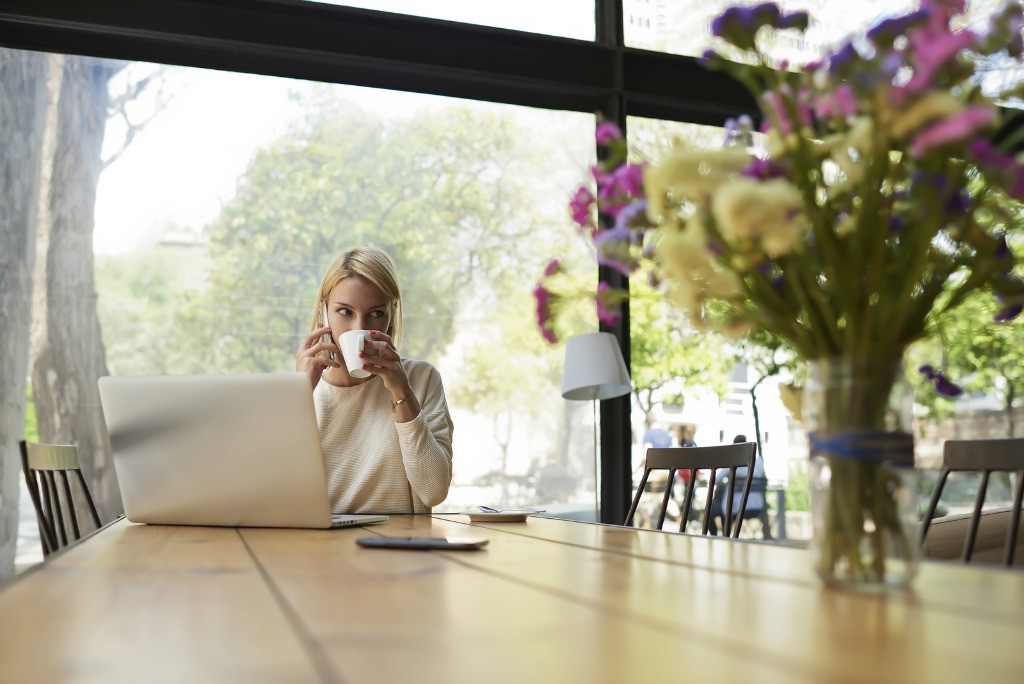 Your analytics
Still have room in the budget for some fresh new copy? Look at your analytics to determine where to go next.
Review your most popular pages to see were there is room for improvement. This might mean cutting or adding copy, styling the page content or starting from scratch.
Look at the pages with the highest bounce and exit rates. Review the copy for clarity and consistency, then find ways to draw the reader from that page to other relevant areas of your site.
Your website should tell the story of how amazing your business is. Starting small can be the key to big changes, so don't let the lack of a sizable budget stand in your way. Start telling the story your business deserves.
Stacy is a content marketing strategist & writer at Cursive Content Marketing. She has more than a decade of marketing experience with a focus on strategy, writing and the interactive experience. Stacy is driven by her strategic outlook, life-long love of words and her innate curiosity. And coffee, of course.
BE A CURSIVE INSIDER.
Get weekly EASY, actionable tips you can use right away to strengthen your school story.