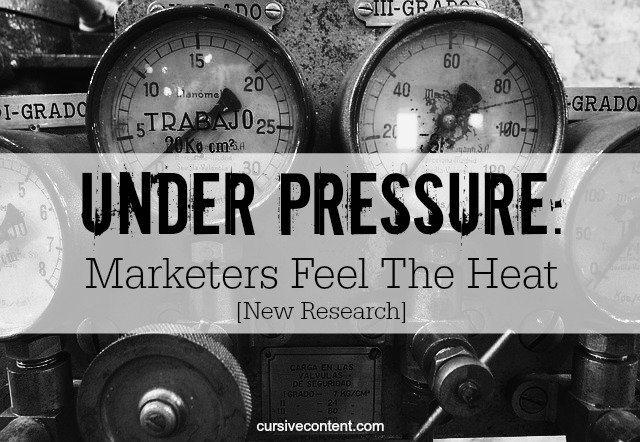 If marketers are feeling the heat, it's because their feet are to the fire. 
MediaPost's Research Brief recently presented new research from the 2014 Korn Ferry Marketing Pulse Survey, which asked 215 CMOs and senior marketers from top U.S. companies to share their biggest concerns.
Topping the list? The high turnover rate of CMOs.
Fifty-seven percent of those surveyed believe CMO turnover is directly connected to the ability (or, inability) to prove that marketing positively impacts business results. Other contributing factors? When CMOs failed to align marketing with CEO objectives (17%), drive organizational change (17%) or deliver timely results (9%).
No wonder why 27% of marketers said the increased pressure to link marketing initiatives to bottom-line results keeps them up at night.
So what else is giving marketers insomnia?
Finding ways to improve and sustain meaningful customer relationships while providing a better customer experience (34%)
Keeping up with the latest in digital marketing and technology (27%)
Being under pressure to deliver results is nothing new. But with the increasing importance of digital, inbound and content marketing (all of which can be easily tracked and measured), it's no wonder CEOs are requiring more insight into the effectiveness of their marketing budgets.
The marketing pressure cooker is not going away. But it is possible to turn down the heat. It just takes a strong strategy – and lots and lots and lots of hard work.
What are your biggest concerns as a marketer? Share in the comments below, or over on Twitter or Google+.
Emily is the owner of Cursive Content Marketing. She has been content marketing since the sixth grade, when she created a neighborhood newspaper to build her babysitting authority. (It totally worked.) Today, she helps brands drive business with smart content.
BE A CURSIVE INSIDER.
Get weekly EASY, actionable tips you can use right away to strengthen your school story.