You guys, 2016 is next week. How the heck did that happen?
It's been a whirlwind year here at Cursive, and I'm so grateful to all of your for being along for the ride. This year taught us a lot about storytelling, what works and what doesn't, and what we should be focusing on in the new year. An entire year of learning is a lot to process, but let's try to break it down.
Here are our top 3 storytelling lessons of 2015…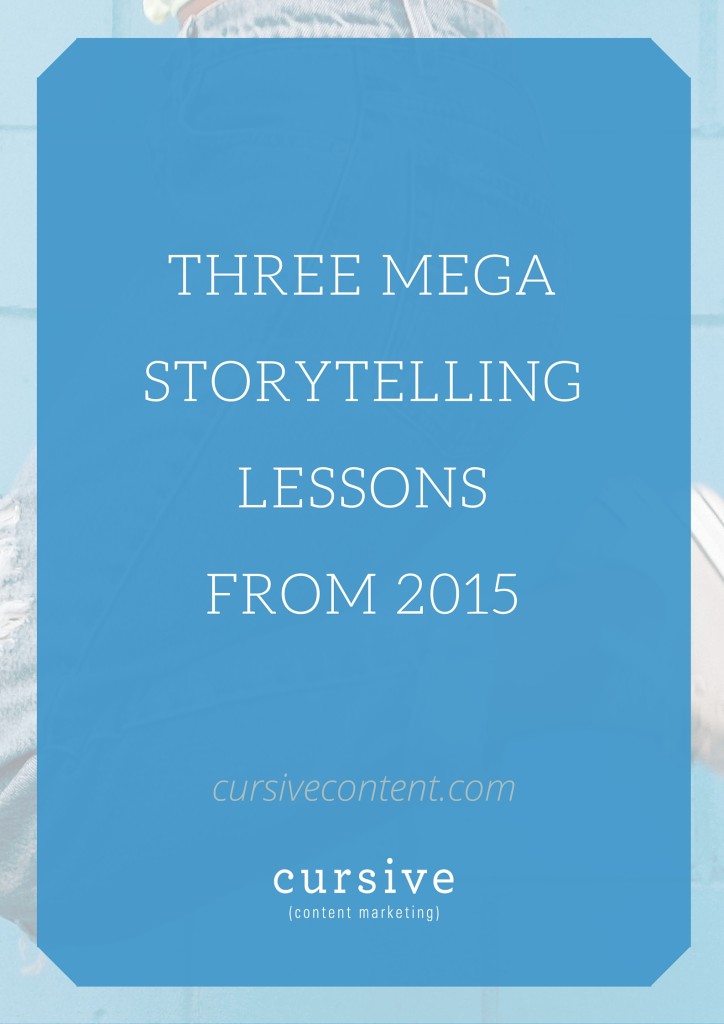 #1: Build your audience before your product.
This one little line, summarized from Joe Pulizzi's latest book Content Inc., encapsulates so much of what I believe about business storytelling – and it's my favorite lesson of the year.
In today's content-heavy, information-laden media culture, the only thing that matters is building a loyal audience. And you do that by telling the stories they want to hear.
Why is this so, so, SO critical? Read our thoughts in the aptly titled "Entrepreneurs: Build Your Audience Before Your Product. Here's Why." Which ties in nicely with "True or False: There Are No More Successful Blogs, Only Successful Blog Posts."
#2: Be a great content consumer.
Back in 2014 when I asked Jay Baer to share one secret daily practice that makes him a great content marketer, he said "You can't be a good creator if you're not a great consumer. I read dozens of blog posts and email newsletters every single day."
This year, this lesson stuck. As an entrepreneur who is also doing the work every day, it's extremely easy to pack every minute with client projects and forget to focus on learning. But without continuous study and exploration, there is absolutely no way to keep up with changing online tide.
Need help finding time in your day to consume some content? Read: "How to Prioritize Your Marketing & Business Reading List" and sign up for our weekly newsletters to stay up-to-date on what we're reading, watching, listening to and doing each week.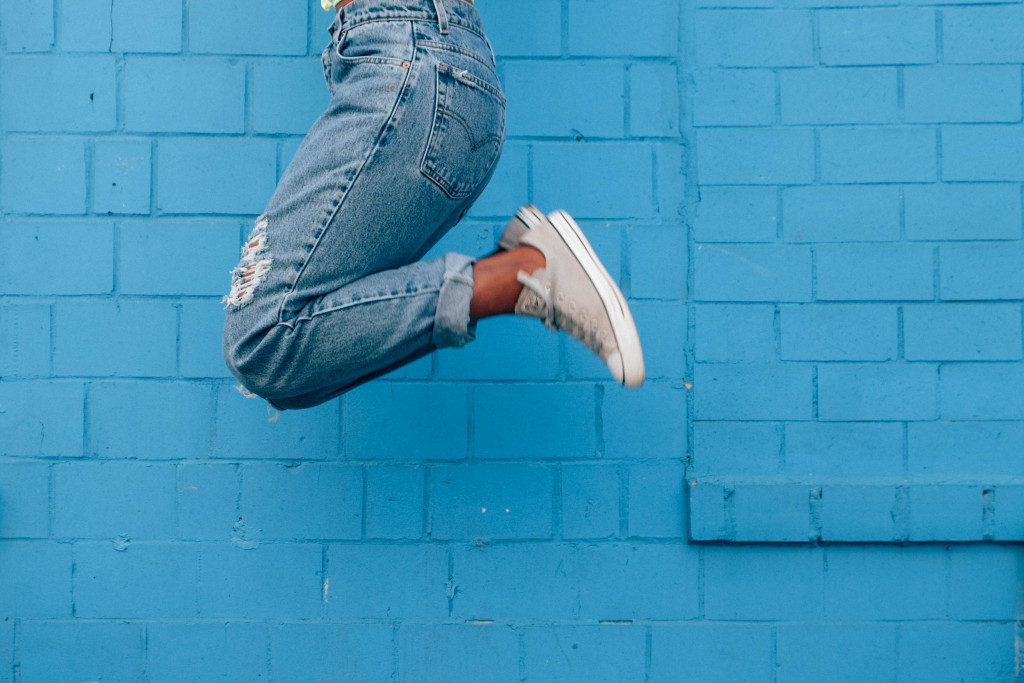 #3: Before you get all content-marketing-fancy, focus on your website.
We all hear about storytelling and blogging and content marketing and social media and "going viral" (grrrr), and we want to do it all, right now. But if your website – your online storefront, your content hub – tells a mediocre story, the rest of your content marketing efforts don't stand a chance.
This year, we took a step back and started helping our clients focus on their websites first, before they expanded their storytelling efforts.
Writing or editing your website content is a fantastic exercise to help you kick off your content marketing efforts, because it makes you take a hard look at who you are, who your ideal audiences are, and what value you provide to those audiences. More often than not, we end up helping clients develop their positioning statements and stories before we begin editing their content – because if your About Us is weak, how can you build a strong story upon it?
Want to learn more about how to strengthen your website story? Read: "12 Timeless Things I Learned From 12 Years of Copywriting Websites."
Those are our top storytelling lessons of 2015 – what are yours? Share in the comments below!
Emily is the owner of Cursive Content Marketing. She has been content marketing since the sixth grade, when she created a neighborhood newspaper to build her babysitting authority. (It totally worked.) Today, she helps brands drive business with smart content.
BE A CURSIVE INSIDER.
Get weekly EASY, actionable tips you can use right away to strengthen your school story.