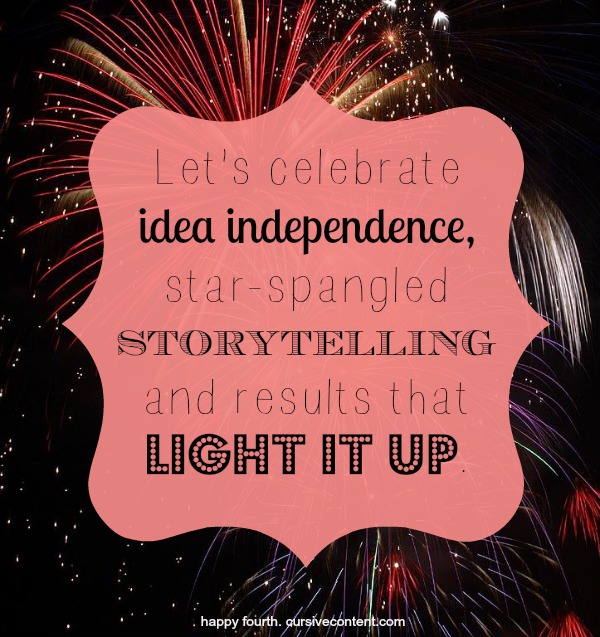 Happy 4th of July, friends!
Can we make star-spangled storytelling a thing? 
Enjoy your barbecues, beers and extended weekend activities … And try to step away from the screen. We are, so we'll see you back here bright and early on Monday morning.
Emily is the owner of Cursive Content Marketing. She has been content marketing since the sixth grade, when she created a neighborhood newspaper to build her babysitting authority. (It totally worked.) Today, she helps brands drive business with smart content.
BE A CURSIVE INSIDER.
Get weekly EASY, actionable tips you can use right away to strengthen your school story.