The school year may be winding down, but it's time to ramp up your plans to make this summer the most successful one ever for your school's marketing and communications efforts.
Not sure where to spend your time in order to get the most return on your summer resources? Start a summer project sprint. 
A project sprint is a quick push of power that will accelerate your efforts and get you closer to where you want to be in the fall. So how do you get started?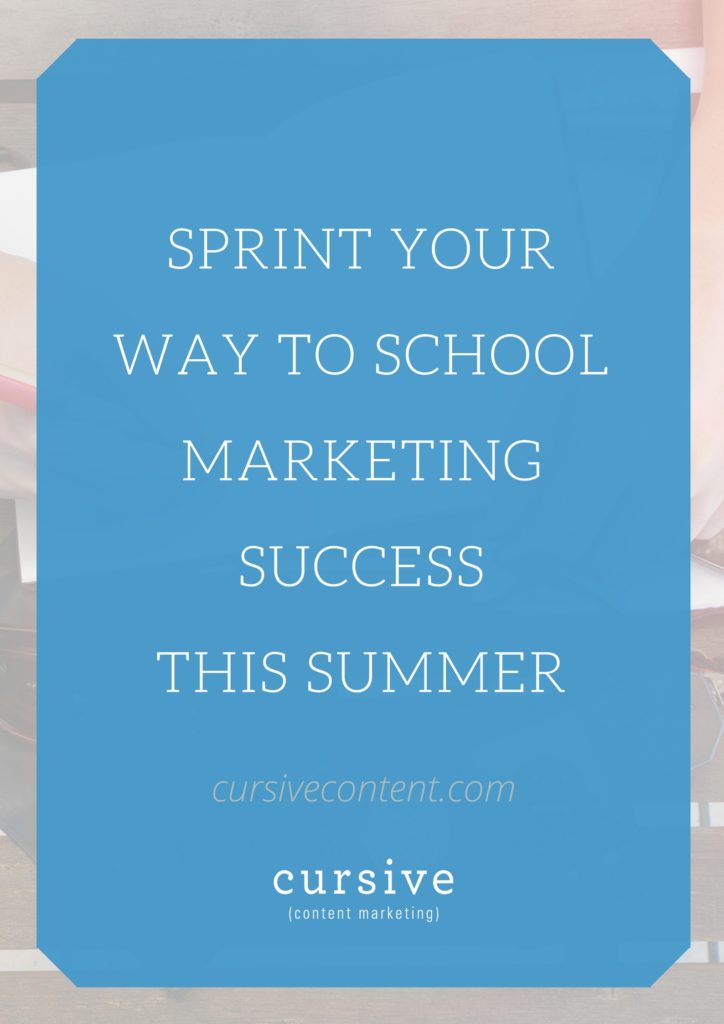 To complete a sprint, you want to:
#1: Pick a doable project.
Try to pick one project that you can complete within the summer months. It doesn't have to be a huge initiative (for example, redoing your entire website).
Instead, it can be a standalone task or a smaller portion of a larger project (for example, sprucing up your existing website content, or creating your school blog strategy). Think about things you've been meaning to do throughout the school year that haven't made it on to your calendar.
#2: Break out your project into weekly to-dos.
To ensure you complete your project while campus is quiet, write out all of the tasks that you (or your team) will need to complete in order to get it done on time. Then, set dates for each task's completion.
#3: Stay on task.
Use a project management system to keep track of your project and stay organized. I love using Asana because it allows me to create detailed checklists with subtasks, assign tasks to different team members, and link to relevant documents — all in one place.
#4: Make yourself accountable.
I always find it helpful to have someone else to hold myself accountable to when trying to complete a big project. Consider having weekly progress check-ins with your team or a colleague to help you stay on track.
#5: Celebrate your success.
Once the summer, and your project sprint, are over, it's time to celebrate! Share your project results with your team, and congratulate yourself on a summer well spent. Completing a summer sprint is the perfect way to set yourself up for fall success.
Still not sure exactly what your sprint should be? We have the resources to help:
Tell a stronger story on your school website by learning how to Write Your School Site this summer. The definitive course on creating top-performing website content that tells your unique school story; attracts more ideal students and families; and boosts inquiries, enrollment and action is now open and taking on new students. Sign up before the school year ends!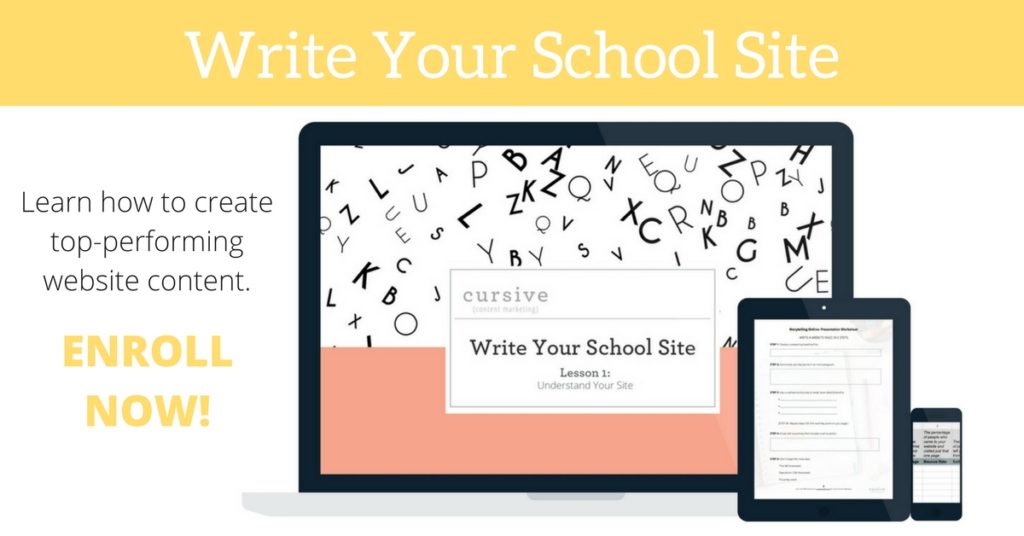 Kickstart your story, your blog or your content marketing with Cursive's Mini Packages. Each mini package includes 30 minutes of consulting PLUS one-on-one content development and strategy support. We help kick off your story, write your content, and keep the momentum going with custom templates. Schedule yours today!

We can't wait to see what summer has in store for your story. What will your summer sprint project be? Let us know in the comments below, or join the conversation in The School Storyteller Facebook group. 
Emily is the owner of Cursive Content Marketing. She has been content marketing since the sixth grade, when she created a neighborhood newspaper to build her babysitting authority. (It totally worked.) Today, she helps brands drive business with smart content.
BE A CURSIVE INSIDER.
Get weekly EASY, actionable tips you can use right away to strengthen your school story.