We have some big new things brewing here at Cursive Content Marketing. Things that have resulted in late nights, early mornings, and lots and lots of coffee.
In between the new things are the business-as-usual things: client work, blog posts, emails, social media…you get the idea. And you know what makes it so much easier for us to keep up with all of this? We're clear on why we do everything we do.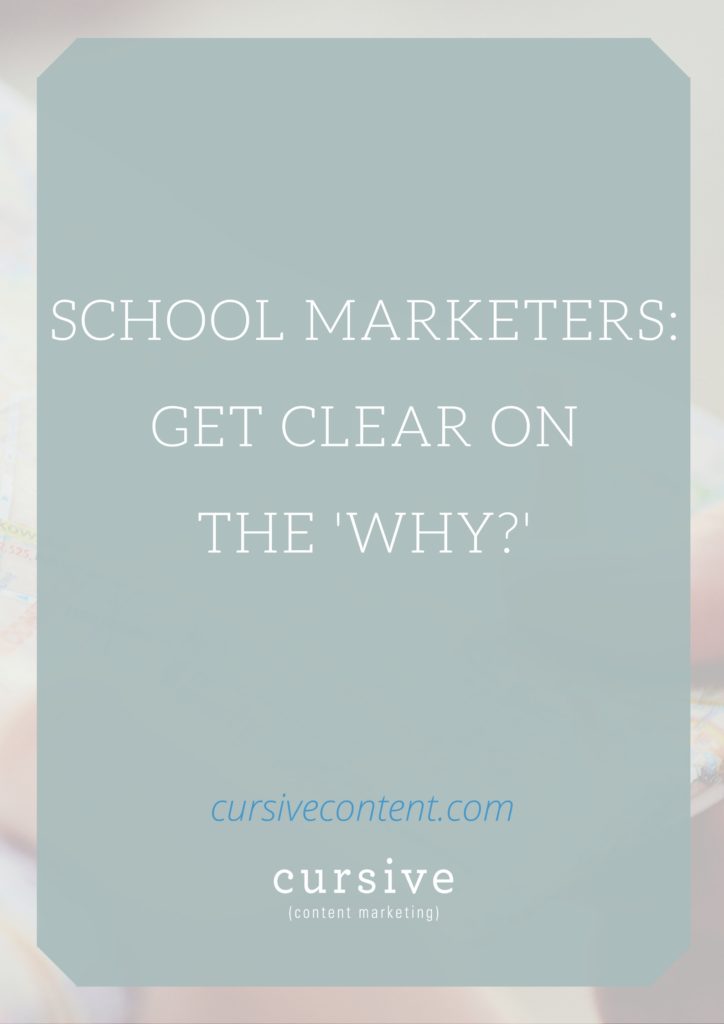 We know why we have a blog (because it helps us share and showcase our expertise, and helps us connect with clients).
We know why we send you emails each week (because showing up in your inbox helps us connect with you on another level).
We know why we're working on that exciting new, soon-to-be-announced project (because it will allow us to help even more schools).
We're clear on why Cursive is where we dedicate our time and talents (because, seriously, we love helping you create and share stories your audience will love).
If we're working out a tech issue at midnight or proofreading a blog post at 5am, and we start to feel frustrated, overwhelmed or exhausted, we can fall back on our why. The hard work is never in vain. It's all on our to-do list for a reason, and it all works together to move us to our big-picture goals.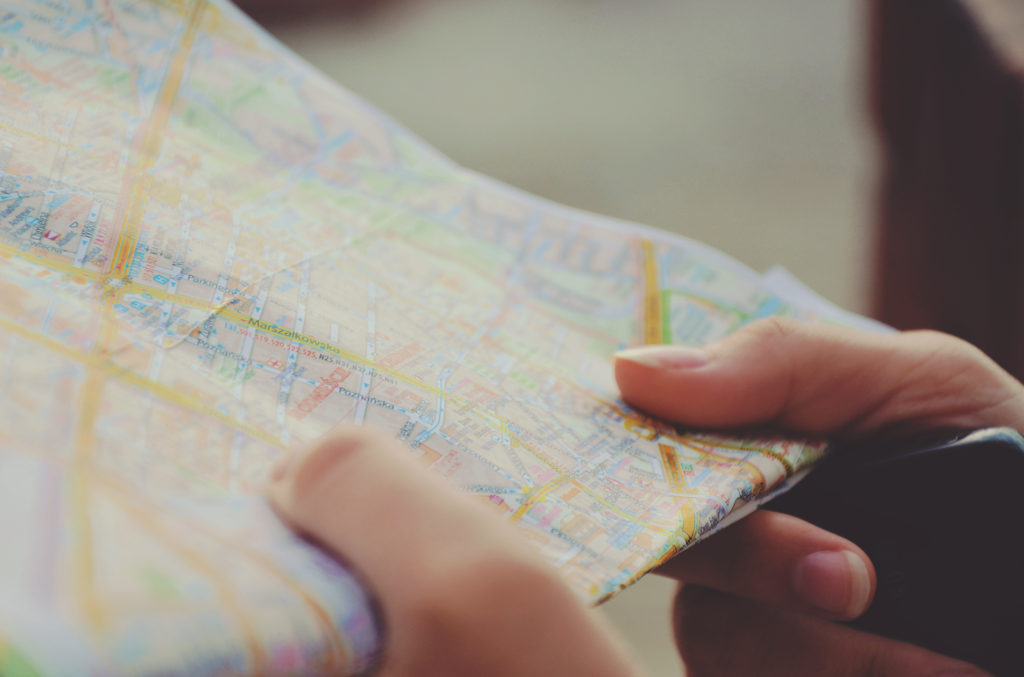 Now, take a look at your to-do list. Do you know the why behind each task? Defining the desired outcome, goal or metric associated with each item will not only help you feel more inspired to tackle your list but will also help you decide what to put on the list in the first place.
If you can't answer why, that tactic might not deserve to be a part of your marketing strategy right now. Or, you might need to spend a little more time clarifying that tactic's role so you can really understand why it's so important to accomplish.
Knowing the why gives you direction and purpose— and can help you reignite the passion and excitement that led you to become a school marketer in the first place.
Want to be among the first to find out more about that exciting new project I mentioned– and get actionable content marketing tips delivered to your inbox each week? Sign up for our email list using the form below.