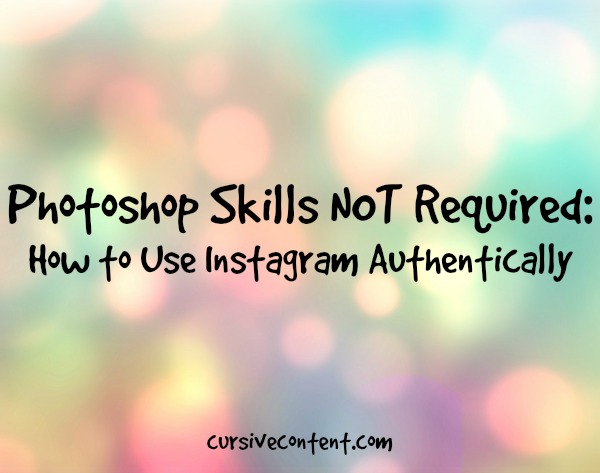 Instagram is all about images, and that's something that brands typically have in large quantities. But even if your last professional photo shoot yielded hundreds of gorgeous, cover-quality shots, you're not ready to go full speed ahead with Instagram.
Authenticity on Instagram
Instagram is about moments. As an individual user, Instagram shots are of family and friends, today's delicious lunch and the view seen while eating it. If, as a brand, you just drop a bunch of flawlessly Photoshopped pics in there, you're going to stand out. In a bad way. To understand why, let's look at what Instagram says about themselves:
"Instagram is a fun and quirky way to share your life with friends through a series of pictures."
Notice they're saying "fun" and "quirky", not award-winning. Instagram was created as a way to "share your life with friends through a series of pictures." And while there's definitely a form of self-editing at play (most people are not posting shots that are unflattering or represent unhappy moments), they are sharing their day in a largely authentic way.
What this means for brands: Embrace the behind-the-scenes and show your personality in order to fit in on this platform.
"Snap a photo with your mobile phone, then choose a filter to transform the image into a memory to keep around forever."
The key takeaway from this sentence is that Instagram was created for mobile. That's why the desktop version is limited. Uploading an edited photo involves multiple steps because if you're doing that, you're not using the platform as it was intended. Is it frustrating? Sometimes. But it's also refreshing that Instagram is sticking to its roots. It means that brands can join in, but on Instagram's terms, not their own. And that keeps the experience more meaningful to individuals.
What this means for brands: Encourage employees to snap photos and send to an Instagram gatekeeper who can vet photos and upload the best. The variety of perspectives keeps your photos interesting and the source and lack of editing keep them true to the platform.
"We're building Instagram to allow you to experience moments in your friends' lives through pictures as they happen. We imagine a world more connected through photos."
The idea of sharing moments as they happen can be scary to brands who are too often bogged down by lengthy approval processes. But this in-the-moment philosophy is what Instagram users love and it's how it was meant to be used.
What this means for brands: Find ways to shorten the time between snapping a photo and getting it posted. Having a single trusted employee in charge helps ensure that everything that's posted will be on-brand and worth of posting. For many photos, a delay between the time the photo was taken and the time it was posted won't be noticeable, but if approvals are an issue, consider allowing the gatekeeper some leeway during events where timely Instagram posts are important.
The role of professional pics
Although Instagram was created with specific ideals, it's ok to step outside of those and post professional images. To be successful, create a good mix of both.
Snapshot images might include:
Behind-the-scenes photos
Photos taken at events
Sneak peeks at future products
Employees at work
Scenic views from an office window or of a company's location
Team-building events
Professional images might include:
Product shots
Images previously shot for advertising and marketing collateral
Catalog images
Pottery Barn does a good job of mixing snapshots and professional photos.
For example, here's a great example of a snapshot: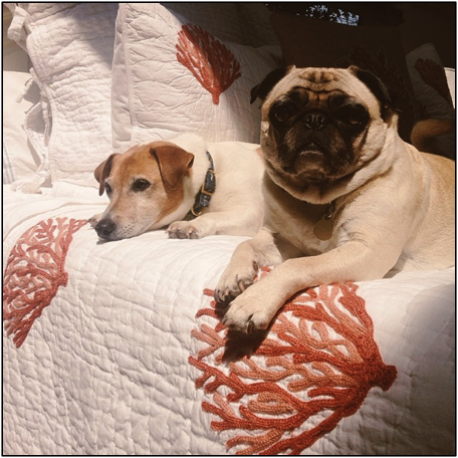 And a pro photo: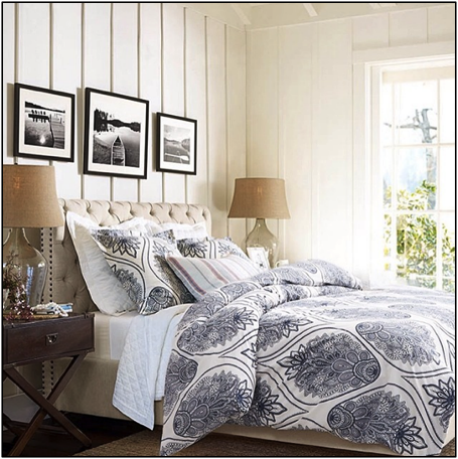 They also share photos from Instagram users who tag them. This leads to a great mix of snapshot photos featuring Pottery Barn products. Take a look at this photo, for example: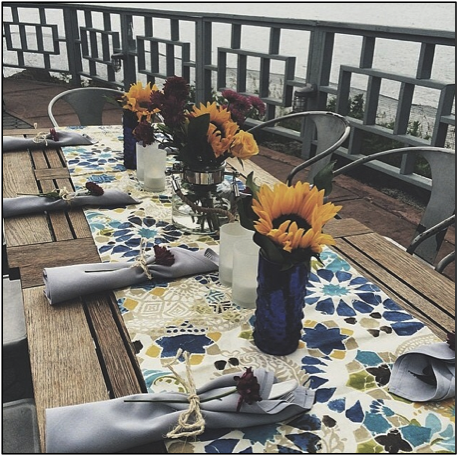 When these photos are mixed together within Pottery Barn's Instagram account, it creates a group of photos that are diverse, engaging and visually appealing. The professional photos allow the products to take center stage; they're beautiful, aspirational images. The snapshots make the products feel real—you see how they're being used in real life, on a real day. The snapshots stay true to Instagram's ideal of snapping photos and posting them without the intrusion of Photoshop.
But, of course, there's always Instagram filters.
Using filters
Filters are a feature of Instagram that allow you to take the regular photo as you snapped it and slightly transform its appearance by making it look lighter, darker, older, brighter, etc. Take a look at this example of an original photo and the same photo posted to Instagram using the Earlybird filter. See how the filter transforms the photo from a pretty blah shot to something with more life, depth and interest?: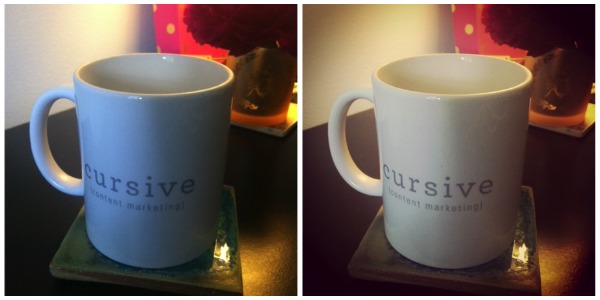 When using filters, first consider the image you'll be applying the filter to. For example, it's best to use filters on snapshot images and not professional photos that contain products. Filtering a professional image of your products could provide a skewed representation of what the product actually looks like (and although we know all phones/monitors display color differently, we don't want to add to the variance).
There's no right or wrong filter to use, but if you want to take a deeper dive into the various filters, what they do and when to use them, this is a great resource.
Let your goal be your guide
Instagram envisions "a world more connected through photos". Your goal should be very similar—to tell your story and connect with your audience through every image you post.
Not sure what your story is, or how to tell it? Don't waste another minute on content that doesn't get results. Sign up for our Script Your Story Sessions, where we'll help you develop a straightforward and doable plan for your content marketing efforts.
Stacy is a content marketing strategist & writer at Cursive Content Marketing. She has more than a decade of marketing experience with a focus on strategy, writing and the interactive experience. Stacy is driven by her strategic outlook, life-long love of words and her innate curiosity. And coffee, of course.
BE A CURSIVE INSIDER.
Get weekly EASY, actionable tips you can use right away to strengthen your school story.