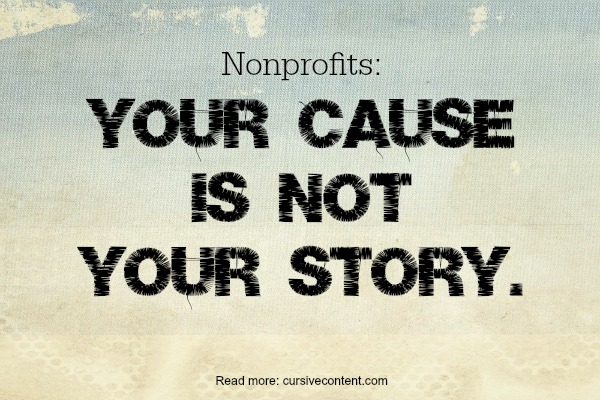 A few years ago, I watched a powerful video that completely changed the way I approach marketing. It made a profound impact on me, and I credit it as being the catalyst that turned me from a marketing generalist into a content marketer.
The video is about Rachel, a 9-year-old girl who decided to donate her birthday to charity by raising money for her favorite cause. She didn't reach her goal, so she promised to try harder the next year.
And then she was killed in a tragic car accident.
The video goes on to show how people from all over the world rallied around Rachel's cause and helped meet and exceed her goal by over a million dollars. It shows the impact Rachel's legacy had on the people affected by the charity. It lifts your spirit and makes you regain some hope in humanity.
Oh, and it's a campaign video by charity: water.
Why didn't I mention the sponsoring cause until paragraph four?
Because charity: water was so successful at making me connect with this story that the cause itself – albeit extremely important – was secondary.
Without this video, I don't know if I ever would have paid close enough attention to the need for clean drinking water in developing nations. Not because I don't believe it's critically important; simply because I've always felt more connected to causes closer to home.
But this video hooked me. And it's because of the story.
There's a lesson here for all nonprofit marketers and that is: Your story is not your cause – and your cause is not your story.
I am a supporter of charity: water because of its compelling marketing. Their marketing made me a believer. It opened my eyes to a real need in the world, and a real impact in which I could play a tangible role. Isn't that what we all wish our marketing could achieve?
Storytelling inherently involves others outside of yourself. This makes many nonprofits struggle with developing a strong story, because it requires you to step back from your mission and focus on your audience.
Rachel's story is so powerful because it puts Rachel (the donor) first. It demonstrates real impact, not static numbers on a page. And it makes it easy for audiences to get involved (check out charity: water's corresponding Birthdays campaign, which allows you to pledge your birthday to the cause. A pretty low barrier to engagement.).
Rachel's story may seem unique, but if you shift your perspective from marketing your cause to marketing your story, trust me, you will discover powerful stories of your own within your organization.
So how do you begin moving from only traditional marketing to content (storytelling) marketing?
Determine your unique point-of-view – the area in which you can claim expertise above all others.
Identify your target audiences. Develop buyer personas, and make sure you have stories compelling enough to move them along the decision-making spectrum.
Focus on developing one strong piece of content to begin. Then use that piece as the cornerstone for a campaign – create blog posts, webinars, infographics, videos and more from ideas or concepts introduced in your main story.
It may seem daunting, but the hardest part is that initial shift in your perspective – that realization that your cause must be secondary to the people you are trying to attract. Once you put your audiences first, the stories will begin to tell themselves.
Do you have any storytelling tips for nonprofits? Add them to comments below, and check out our Nonprofit Content Marketing Pinterest board for more inspiration.
Emily is the owner of Cursive Content Marketing. She has been content marketing since the sixth grade, when she created a neighborhood newspaper to build her babysitting authority. (It totally worked.) Today, she helps brands drive business with smart content.
BE A CURSIVE INSIDER.
Get weekly EASY, actionable tips you can use right away to strengthen your school story.