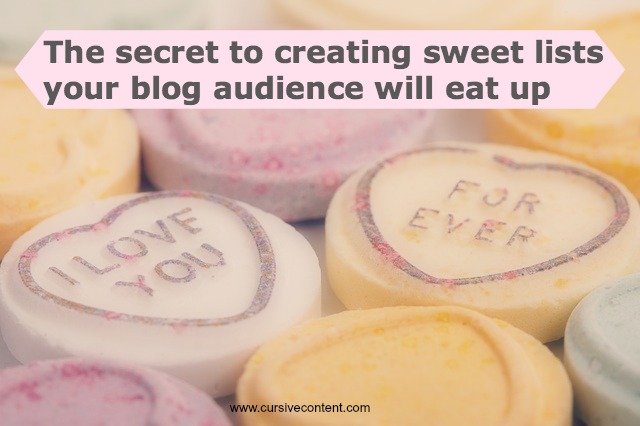 It's no secret that list-style blog posts are a favorite for both writers and readers. Why, you ask? Well, here's a list of reasons:
They're easy to digest at a glance.
They're easy to pair with an enticing headline that draws in readers.
They help improve search engine results by incorporating lots of keywords and header styles.
They're shared more often on social media.
They offer lots of helpful tips and information in one post.
They're easy to write (sometimes).
Here at Cursive, we were sold on the idea of lists from day one, which is why we created our 20 Best Tips series, featuring lists like:
And while we love lists like the rest of the world, we hate the fact that as soon as you press "Publish" on a list like one of the above, it's already outdated. New ideas are formed, new strategies created, and the one-time "20 best" are now missing a few key ideas.
That's why we're excited by the social curation platform Listly, which helps bloggers and publishers engage audience with continuously evolving viral lists.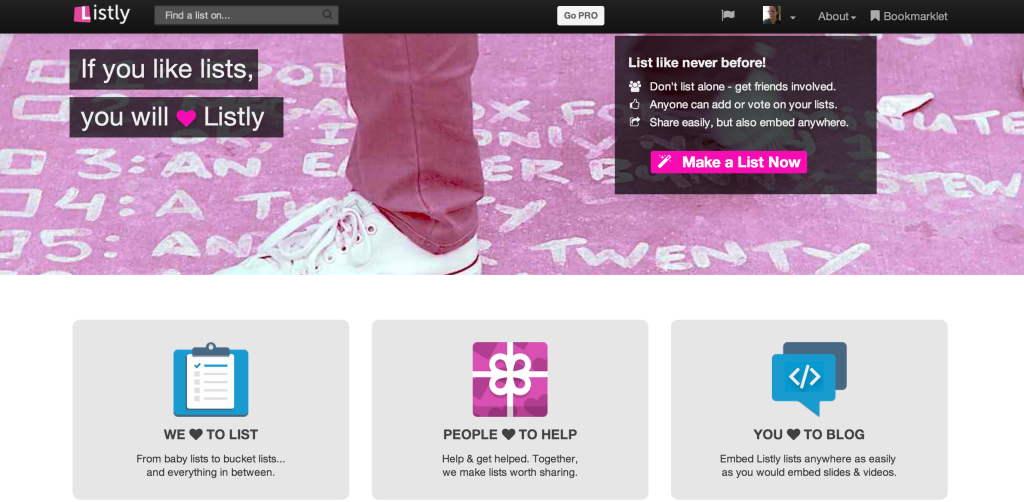 As a blogger or content marketer, you can use Listly to create lists of websites, resources, events, tips, statistics or more – and you can allow others to add to your lists as well. You can also embed your Listly lists into your blog (as I did below). This ensures that your list-style blog posts are always growing, evolving, and working harder for you and your audience.
With lists or list content making up 30% of all web content*, it's important to learn how to make this blog format work for you. So check out Listly, or let us know more about your experiences with the platform. Over time, we'll be converting all of our past "20 Best" to this format, so connect with us on Listly and help us make our existing lists stronger with your own ideas or tactics.
In the meantime, I give you the new and improved list from our previous article 20 Best Tips for Brands on Pinterest: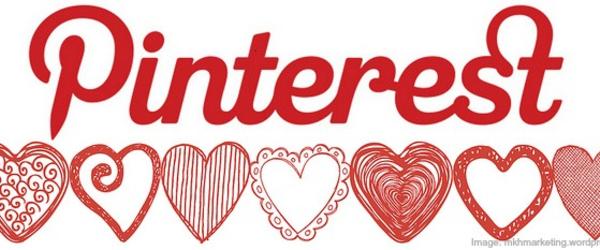 Emily Cretella
Owner
27
items  
3
followers  
0
votes  
520
views
Best Pinterest Tips for Content Marketing
Listly by Emily Cretella
A curated list of the best Pinterest tips and tactics to consider as part of your content marketing strategy.
Source: http://cursivecontent.com/learn-the-secret-to-creating-sweet-lists-that-your-blog-audience-will-eat-up/
Emily is the owner of Cursive Content Marketing. She has been content marketing since the sixth grade, when she created a neighborhood newspaper to build her babysitting authority. (It totally worked.) Today, she helps brands drive business with smart content.
BE A CURSIVE INSIDER.
Get weekly EASY, actionable tips you can use right away to strengthen your school story.