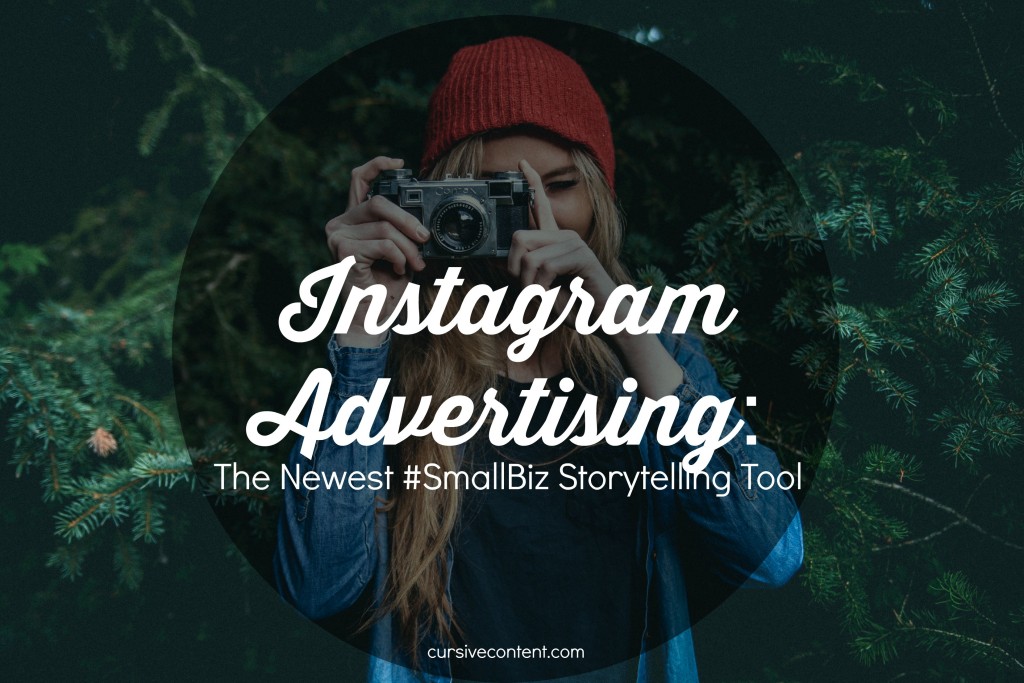 Good news for small businesses itching to amp up your Instagram game: Instagram advertising will soon be open to all advertisers.
And this time, "soon" is legit. We're talking by the end of 2015, if not sooner.
A few months ago, the platform began opening the Instagram API (application programming interface) to certain Facebook marketing partners and agencies. This is a technical way of saying they're broadening access to their advertising platform and continue to do so as the year progresses.
According to the Instagram blog:
"People want to connect with businesses of all sizes on Instagram, from their favorite local clothing stores and restaurants to the largest brands in the world. … There are more than two million advertisers who actively use Facebook to market their business and we want to leverage the best of Facebook's infrastructure for buying, managing and measuring the success of ads on Instagram."
So what do small businesses need to know about the upcoming Instagram changes and opportunities?
It's time to start planning. If your audience is on Instagram, you will need a strategy for your Instagram campaigns just as you do other social media or digital marketing campaigns.
Instagram advertisers can add calls-to-action. That's right, users will now be able to "take action directly from an ad to sign up on a website, buy a product, or download an app," according to the platform. Which is awesome.
Advertisements aren't limited to single images. A few months back, Instagram introduced carousel ads, which allow advertisers to include rotating images. This definitely increases storytelling options.
There's power in targeting. Instagram advertisers are able to use Facebook's ad-targeting tools to ensure they're reaching the right audience.
According to Business Insider, Instagram is (unsurprisingly) poised to become a huge advertising power player. It reports:
"Analysts and researchers are extremely bullish about the potential for Instagram to become a major advertising business. EMarketer predicts Instagram is on track to generate $595 million in advertising revenue this year, and by 2017 it will be on track to surpass Google and Twitter in terms of US mobile display ad revenues. … Analysts at Bank of America Merrill Lynch predicted Instagram's ad revenues could reach near $1 billion in 2017, rising to as much as $3.86 billion by 2020."
Wow. 
So, small businesses, Instagram is not to be ignored. If you aren't familiar with the platform, now is the time to explore. Begin to build up your Instagram presence, and consider adding Insta-advertising to your 2016 marketing mix. It could be the perfect way to share your story in a creative, visual way.
Read More:
Will you be adding Instagram advertising to your digital marketing mix? Share your thoughts in the comments below. And stay in-the-know on all the latest content marketing and social media news by subscribing to our newsletter.