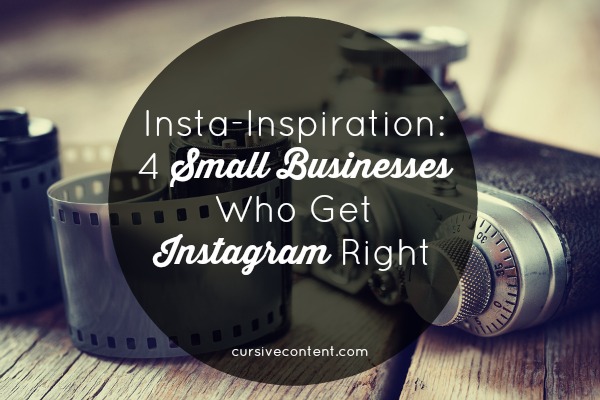 Instagram's visual approach to content allows businesses the chance to present their products and services in a creative way, and many small businesses have jumped at the chance to connect with Instagram's audience.
By nature of the platform, Instagram images are typically unedited (with the exception of filters, of course) and have an organic, snapshot feel. As the network has grown, it has become more crowded with businesses and advertisements. Yet some small businesses have managed to establish an Instagram presence that holds its own on the increasingly crowded platform.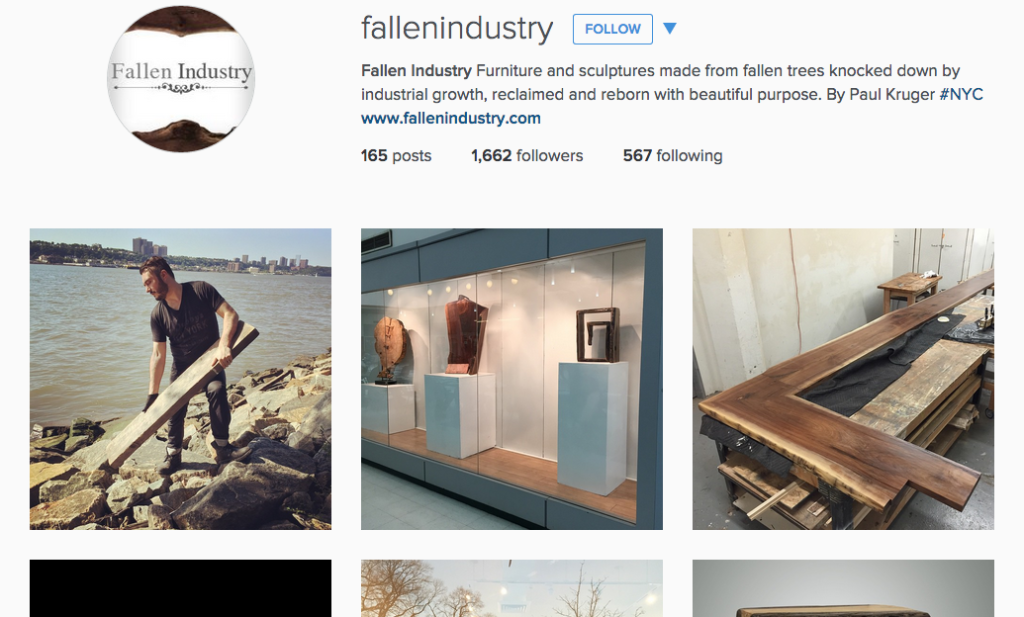 Fallen Industry creates sculptures and furniture from trees that have fallen or been knocked down as a result of industrial growth. It's a great concept that comes to life on their Instagram page through a mix of stunning photographs of finished pieces to behind-the-scenes shots of works in progress.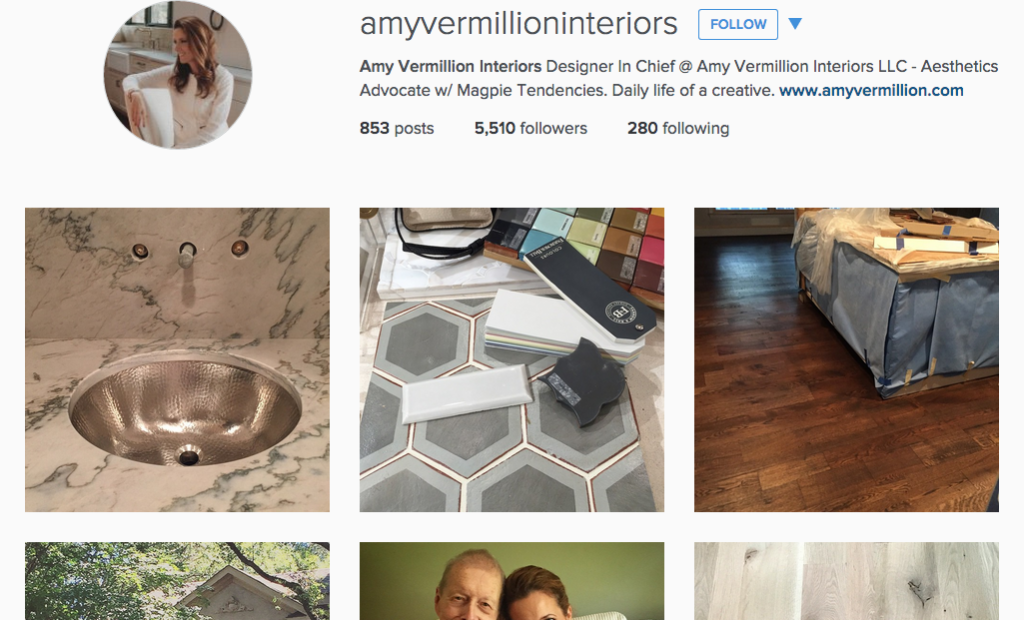 Interior design and a visual-based social network are a perfect match, and Vermillion's Instagram account beautifully showcases her impressive talents. But it's not just her talents that make her stand out; Vermillion is unafraid of showing an unfinished room, and her personality is reflected in not just the photos, but their captions. The occasional glimpse into her life outside of work makes this a well-rounded, engaging example of how small businesses can use Instagram to their advantage. And judging by the number of likes and comments she gets on each post, her audience loves her approach, too.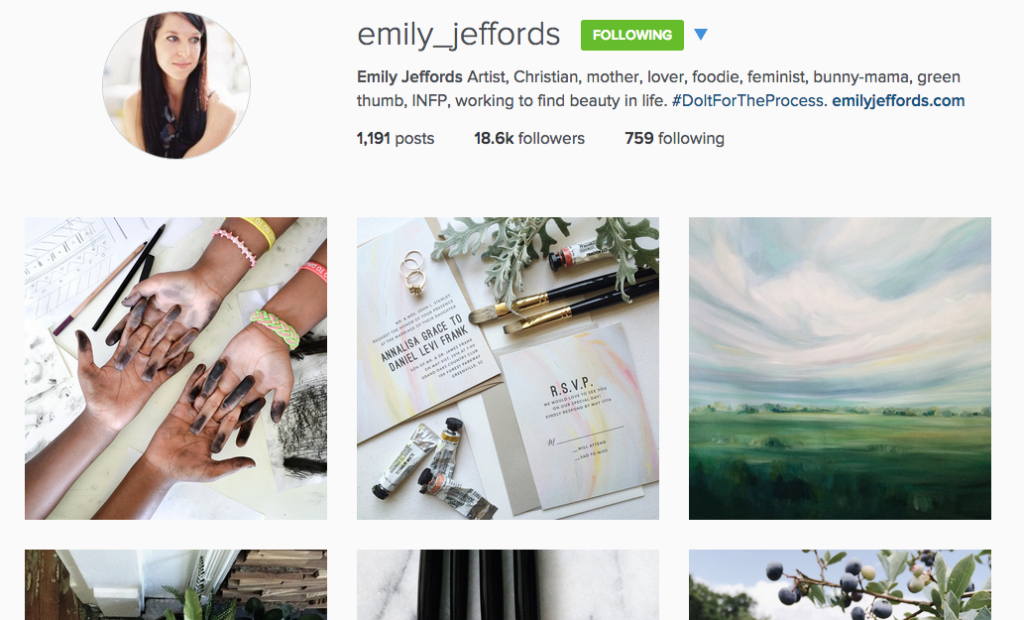 It's hard to say what is most admirable about Emily Jefford's Instagram account. Her unbelievable paintings? The brand consistency that so clearly flows through everything she does? The little glimpses into her life as an artist and a mom? It might be a three-way tie. Jeffords is undeniably talented as both a painter and a creative small business owner who understands the power of social media.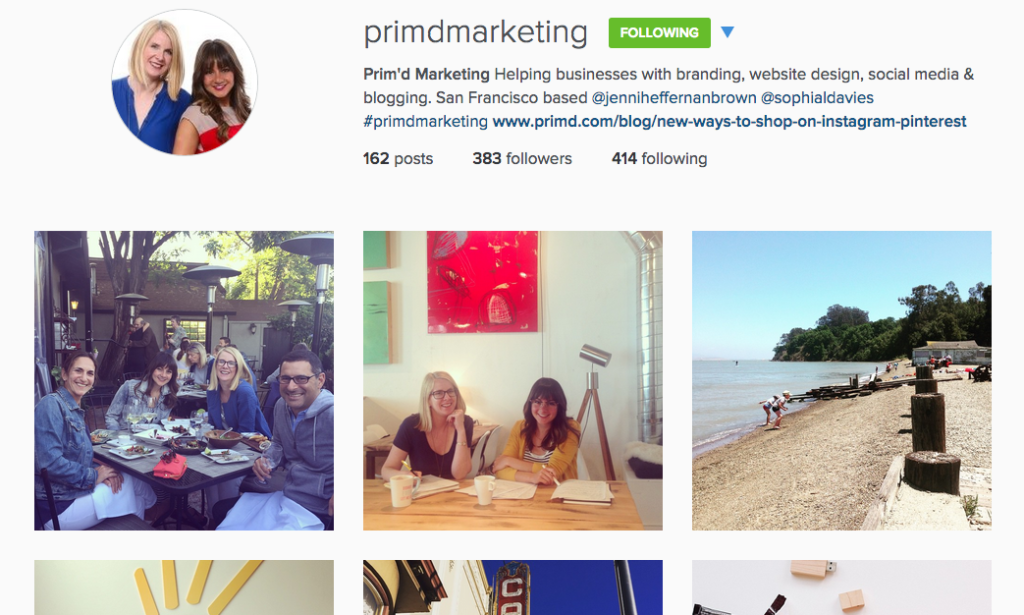 We've admitted our love for Prim'd before, so it's not surprising we find their Instagram account crush-worthy as well. Prim'd proves that it is possible for a service-based business to have an engaging presence on a visual platform. How do they do it? Through a great mix of behind-the-scenes shots, images related to their blog posts, glimpses into their personal lives.
These four small businesses have shown it is possible for small business to stand out on Instagram. Browse their pages, study what makes them great, then consider how you can adapt their approaches to work for your small business.
Need more help with your Instagram strategy? Read our 20 Best Tips for Brands on Instgram and How to Use Instagram Authentically.
Stacy is a content marketing strategist & writer at Cursive Content Marketing. She has more than a decade of marketing experience with a focus on strategy, writing and the interactive experience. Stacy is driven by her strategic outlook, life-long love of words and her innate curiosity. And coffee, of course.
BE A CURSIVE INSIDER.
Get weekly EASY, actionable tips you can use right away to strengthen your school story.