If you've been following along with us these past few months, you've most likely noticed something …
We love blogging — and its results.
Here at Cursive Content Marketing, we strongly believe in, and experience, the value of creating and sharing consistent content our audience loves on our blog. It's how we are able to build community, and create one-on-one connections, and truly help school marketers make an impact with their stories.
So we devoted the first few months of this year to sharing all of our time-tested blogging knowledge with you — because we know you have amazing stories to tell, and we want to see you tell them.
Just in case you missed anything, however, here's a roundup of our best blogging advice for schools, all in one tidy article. Read up, and get your blog on.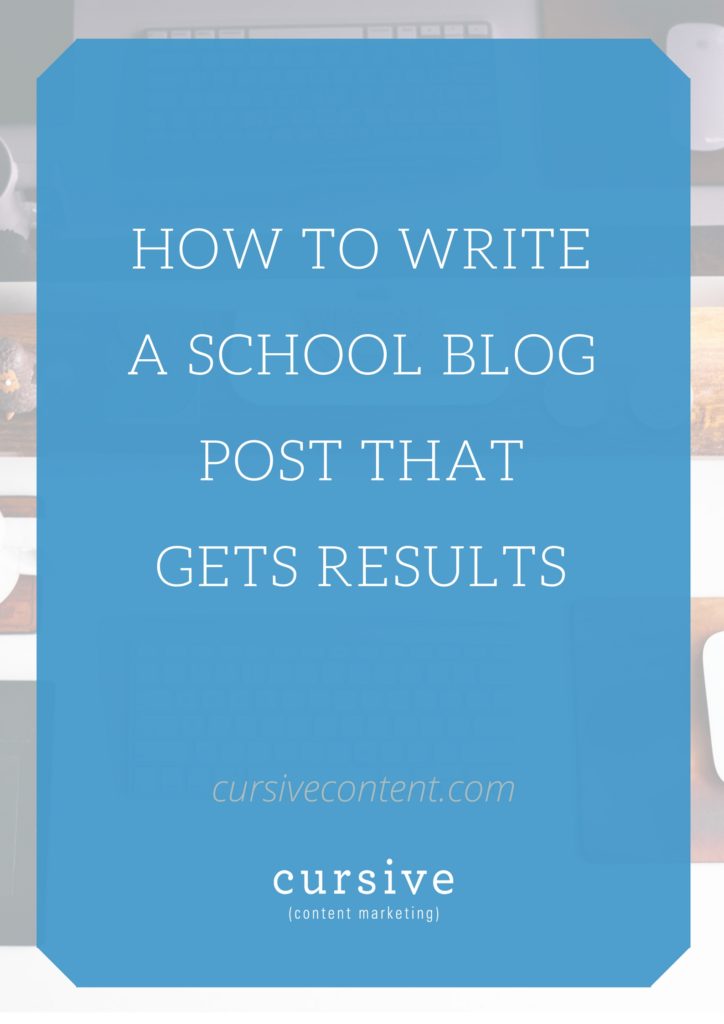 Strategy
Should Your School Blog? Consider The Facts.
Not sure if blogging is right for your school? Let's move past the emotional pull and look at the rational, business side. Here is some of the latest research on blogging that should influence your strategy this year:
The 6 Things You Need to Start a School Blog
While there are many factors that make creating a blog for your school a little complicated, there are only a few things you actually need to get started. (Other than the actual platform of course!)
Why School Marketers Should Commit to Storytelling
Story matters. We are all biologically wired for story, and school marketers can use this truth to increase admissions and boost donations.
How to Conduct a Competitive Analysis for Your School Blog
A healthy understanding of your competition helps you understand how you fit in; an unhealthy one can leave you paralyzed with doubt and inadequacy. Here's how to perform an effective competitive analysis.
25+ Things You Should Know About Your School Blog Audience
Creating a buyer persona (or more than one) is a key step in the blogging process because it allows you to create content that interests your audience, addresses their pain points, and positions your school as the perfect fit.
The 3 Must-Have's of Successful School Blog Posts (+ Resources to Create Them!)
To make your blog post work harder as a marketing tool, you want to make sure each article includes the following elements — the must-have's for a successful school blog post.
Blogging is ALWAYS Changing … Should Your School Bother?
If you're scared to start blogging because you're scared it's constantly changing, well, you're right. But as long as you focus on your story first, you will be able to adapt. You will be able to get results. You will be able to bring your audience along for the ride.
Writing
The 4 Question Test Every School Blog Idea Should Pass
To find out if your ideas are blog-worthy, run them through a simple test by answering these four questions.
5 Go-To Tools to Help Develop Topics for Your School Blog
When you have a blog post to write, a deadline is looming and you have no clue what you're going to write about, don't stress! Here are our five favorite idea-sparking, blank-page banishing tools.
51 Blog Post Ideas for School Marketers to Steal
Here is a list of 51 blog post ideas you can use to inspire your own topics — or, give your brain a break and swipe them just as they are.
5 Fast, Easy Content Curation Ideas for School Blogs
Content curation does not only apply to content you find externally, on the web. You can also curate content that currently exists within your school walls. Here are five places you can find amazing content for your blog, without leaving the building.
4 Ways to Get Students Involved in Your School Blog
Students have valuable insight, ideas and content to provide to your blog. Here are 4 ideas that will help you tap into that student-generated genius.
How To Get Great Content From School Blog Contributors
How can you ensure that your blog contributors provide you with content that is strategic, engaging and aligns with your marketing goals — especially when they're not marketers? Read on.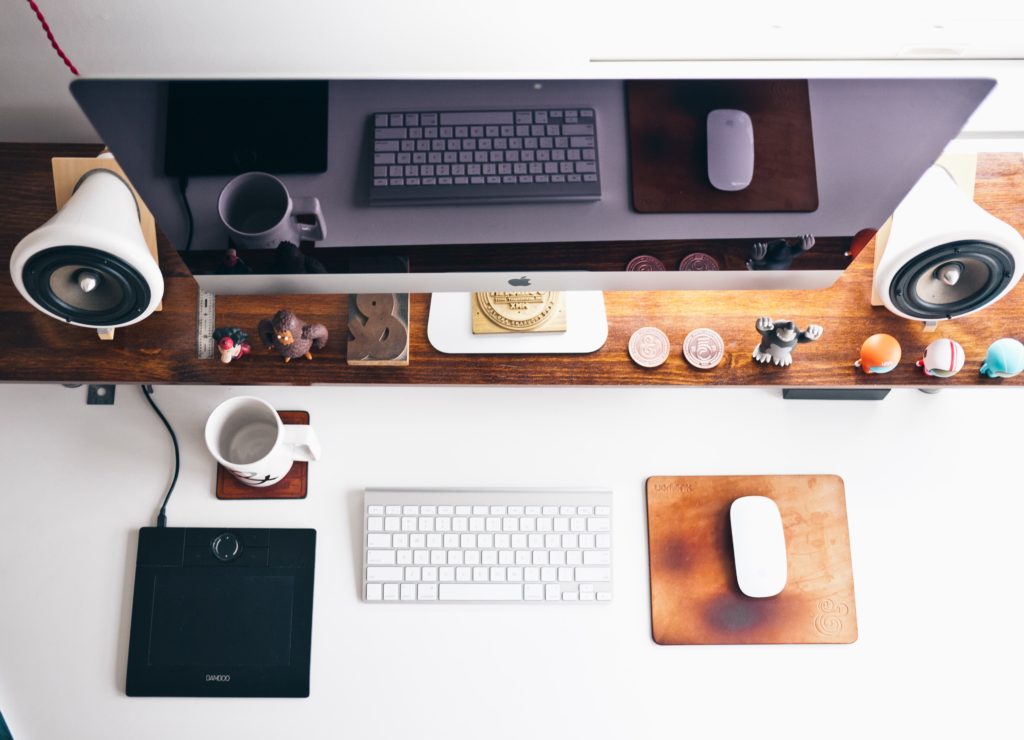 Promotion & Results
You Wrote a School Blog Post— Now What?
Once you publish a blog post, you still have work to do. Here's your post-publish to-do list.
Writing a School Blog? You Need These 6 Call-to-Action Tips.
A great call-to-action is what takes readers from simply reading your blog post and leaving, to reading your blog post and staying connected to your school. Here's how to catch readers when they're interested and engaged, and prompt them to stay that way.
10 Do's and Don'ts for School Blogs
While great blogging is an art, there are some guidelines you can follow that will help fast-track your success and allow you to skip over some major mistakes.
Not Ready for a School Blog? 4 Powerful Things to do Now
What if you want to start a school blog, but you have valid reasons (such as time, budget or staffing) that keep you from diving in head first? You can start prepping now so that when the time comes, you're not starting from zero.
Additional Resources
School Marketers: Become Awesome at Inbound Marketing — in One Day!
Even if you read all of these articles, there's simply no way to be an expert at it all. That's why it's so important for us marketers to learn from each other; to tap into the strengths of other marketers and communicators and storytellers and use those insights to create a stronger foundation for our own daily tasks and strategies.
For that reason, I'm excited to be part of the upcoming SchneiderB VirCon4: a virtual, one-day conference for school marketers.* (It's on March 20, 2017 — so sign up now!)
The Big Book of School Blog Prompts
Want ongoing blog ideas for the whole year? Download our free Big Book of School Blog Prompts, and get 12 months of blog topic starters, national celebration days and hashtags.

*This is my affiliate link. Thanks for your support!
Emily is the owner of Cursive Content Marketing. She has been content marketing since the sixth grade, when she created a neighborhood newspaper to build her babysitting authority. (It totally worked.) Today, she helps brands drive business with smart content.
BE A CURSIVE INSIDER.
Get weekly EASY, actionable tips you can use right away to strengthen your school story.