At colleges and universities across the country, young people are unpacking their computers, fall wardrobes and twin extra-long sheets. Campuses that were quiet all summer are starting to buzz with the excitement and uncertainty of another academic year.
For freshman, seniors and everyone in between, it is an emotional event. It might mean leaving home for the first time and being required to make all new friends for the first time since kindergarten. Or, it might mean being reunited with college besties, heading into the last year of school before "real life" hits. Either way, it is a pretty big deal, and it gives higher ed marketers the amazing opportunity to make back to school a truly social event.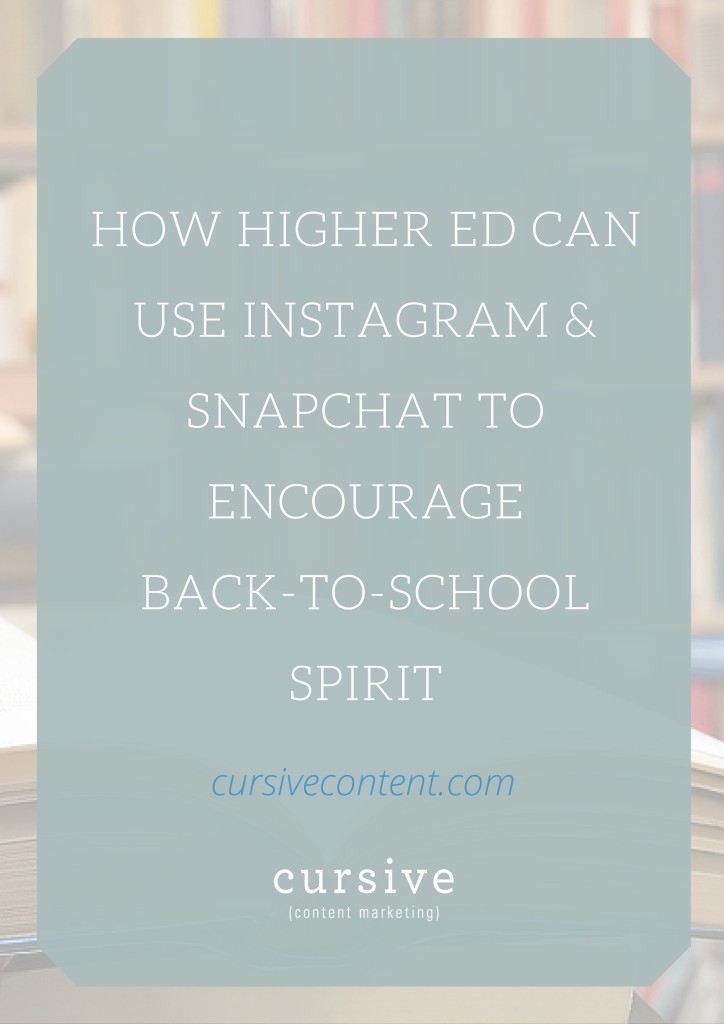 Capture and create excitement with an Instagram hashtag
The so-called "connected generation" is, well, connected. You can guarantee they are already documenting their back-to-school experience with plenty of photos. Establish a unique back-to-school hashtag on Instagram that students can use; it will tie all those student and campus shots together. This is a great way to let students know about your school's Instagram presence and can also help them connect with each other.
Generate buzz on Snapchat
The college crowd loves Snapchat (45% of its users are aged 18-24), which means colleges and universities should try to love it, too. If you have a Snapchat presence and you want to build your audience, this is a great time of year to make your presence known. By connecting with students via Snapchat now, you can continue to leverage that presence and your growing followers all year long. Use Snapchat to give a sneak peek into upcoming orientation or fall semester campus events. Gather some of the most compelling images from back-to-school and use Snapstory to tell your school's back-to-school story.


Social media is a powerful way to connect with students, and choosing the right social networks is key. When a college or university has a presence where its students are, and is using that presence effectively, it provides the perfect opportunity for students to develop and maintain a connection with their school that lasts long after the boxes are unpacked.
For more insight into how to use Instagram and Snapchat, check out 20 Best Tips for Using Snapchat and Instagram.