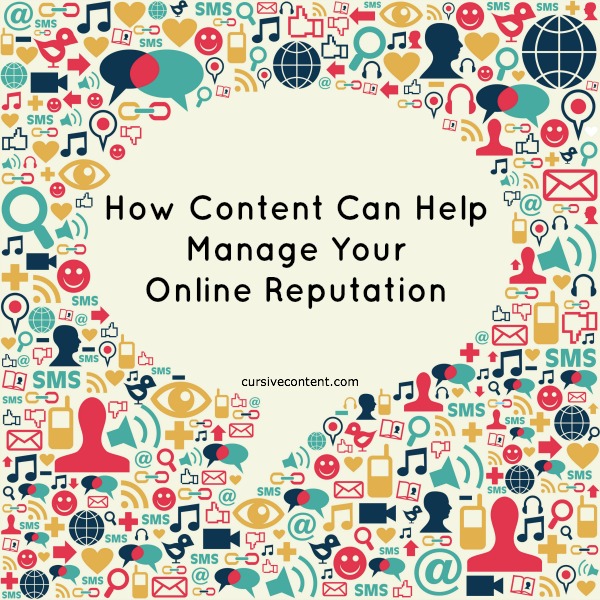 Does it matter what people think about you?
It does when they take the time to share their opinion. Whether it's positive or negative, word spreads fast thanks to the internet.
Online reputation matters.
Building a solid online reputation is vital to your success. In fact, a recent study showed that reputation is the top concern to executives when they evaluate risks to their business.
And the reputation your company has online matters MORE than your off-line reputation. Why? Because when an unhappy customer takes to the internet, their bad experience can explode.
That's why online reputation management companies exist. One of their tactics is to attempt to move items that reflect poorly on your company, such as negative reviews, to a search engine results page that no one will ever look at. These companies have their place. But if you're not dealing with an extremely critical reputation issue, or if you simply want to create a more solid, positive reputation for your company online, what can you do?
Create content.
Manage your reputation through content marketing.
Your website, blog, and social media accounts appear in search results and are strong forces that represent your company. Social networks are likely to have more SEO power than your company's blog, so staying active on social (by both talking and listening) is an important component. Your blog posts can contain powerful keywords that people use to search for your company, putting your own content on page one of Google. You can share positive testimonials and case studies that showcase happy customers and outstanding results. Combined, all the content on the web works together to give people substance to base their opinions on. Wouldn't you prefer that it's full of content you produce? By consistently publishing relevant, informative content of your own, you can banish unwanted content to a higher SERP while creating a substantial online presence for your company.
The happy by-product of controlling your online reputation through smart content marketing is that content will be extremely useful to your audience. You won't just be influencing a positive perception of your company, you'll be gaining customers and increasing sales. Over time, your hard work can not only enhance your reputation but also help you gain authority.
So yes, it matters what people think about you. But it matters more what you do about it.
Are you prepared to start telling a better story online? Our Script Your Story sessions will help you discover or refine your brand story and develop a straightforward and doable plan for your content marketing, blogging and social media efforts.
Stacy is a content marketing strategist & writer at Cursive Content Marketing. She has more than a decade of marketing experience with a focus on strategy, writing and the interactive experience. Stacy is driven by her strategic outlook, life-long love of words and her innate curiosity. And coffee, of course.
BE A CURSIVE INSIDER.
Get weekly EASY, actionable tips you can use right away to strengthen your school story.