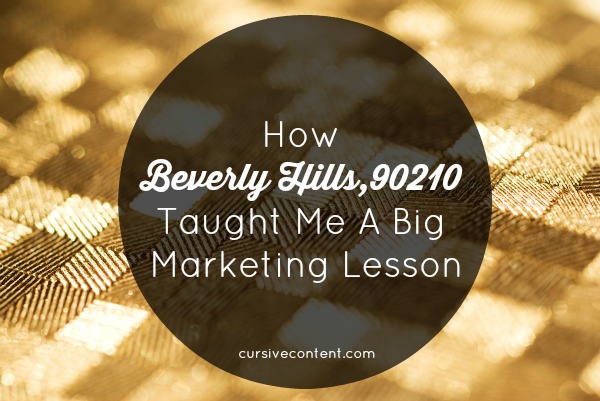 When I was in fourth grade, Beverly Hills 90210 was all the rage. No one talked about anything else on Thursdays. I needed to watch that show.
My very democratic parents agreed that, even though it was on past my bedtime, I could watch it IF they watched an episode first and agreed it was age-appropriate for a nine-year-old.
That was a big, bold "if" for a reason. It didn't go over so well.
The longing to fit in
I distinctly remember my mom's complete shock at the fact that there were any fourth graders, anywhere, allowed to watch that show. "Do you even know what it's about? Teenagers! Drinking and having sex! I can't believe that anyone in your grade is watching this." (Looking back on it, I can't either, mom). And when she wanted to know why I wanted to watch it, I honestly didn't have an answer.
Still, my fourth-grade self was devastated. This is what EVERYONE was doing. What would happen now that I couldn't join that conversation? I decided to mostly fake it, nodding along like I knew what everyone was talking about and rocking the Luke Perry earrings like the crazed fan I wanted to be.
The fear of being left out
That feeling I had in fourth grade is something I see reflected in the marketing world all the time. It's more than just the desire to fit in—it's the fear of being left behind. The fear of missing out.
So businesses plunge head first into as many social media platforms as they can possibly juggle. They slap QR codes on vehicles, add a video to their website, start a blog, write a white paper. All without stopping to strategize, think about why they're doing it, how they can do it well and if it's even something they should be doing. It's all following, no leading. All action, no purpose.
It's like me in fourth grade. I didn't know what I was talking about, knew next to nothing about the handsome bad boy Dylan McKay. I wanted to watch 90210 because it was popular, and everyone else was watching it.
What's funny is, when I overstepped my parents rules and watched a few episodes at a friend's house, I realized I didn't understand what all the fuss was about. I didn't really like the show. It was way over my head. I was NINE, after all. It just wasn't where I was.
Make your own way
It's easy to see everyone else doing something and think it must be what you should do. In some cases, everyone else might be right, but in each case, you need to evaluate that for yourself.
When you put thought into your actions, evaluate your approaches, refine your plan and say no to the things that simply don't fit, you find success. When you simply close your eyes and jump on the bandwagon, you often won't like where you land.
If 2015 is the year you want to shed your metaphorical Luke Perry earrings for good, contact us or consider signing up for a Script Your Story session. You'll get the actionable big thinking you need to kickstart your content marketing strategy – the right way. 
Stacy is a content marketing strategist & writer at Cursive Content Marketing. She has more than a decade of marketing experience with a focus on strategy, writing and the interactive experience. Stacy is driven by her strategic outlook, life-long love of words and her innate curiosity. And coffee, of course.
BE A CURSIVE INSIDER.
Get weekly EASY, actionable tips you can use right away to strengthen your school story.