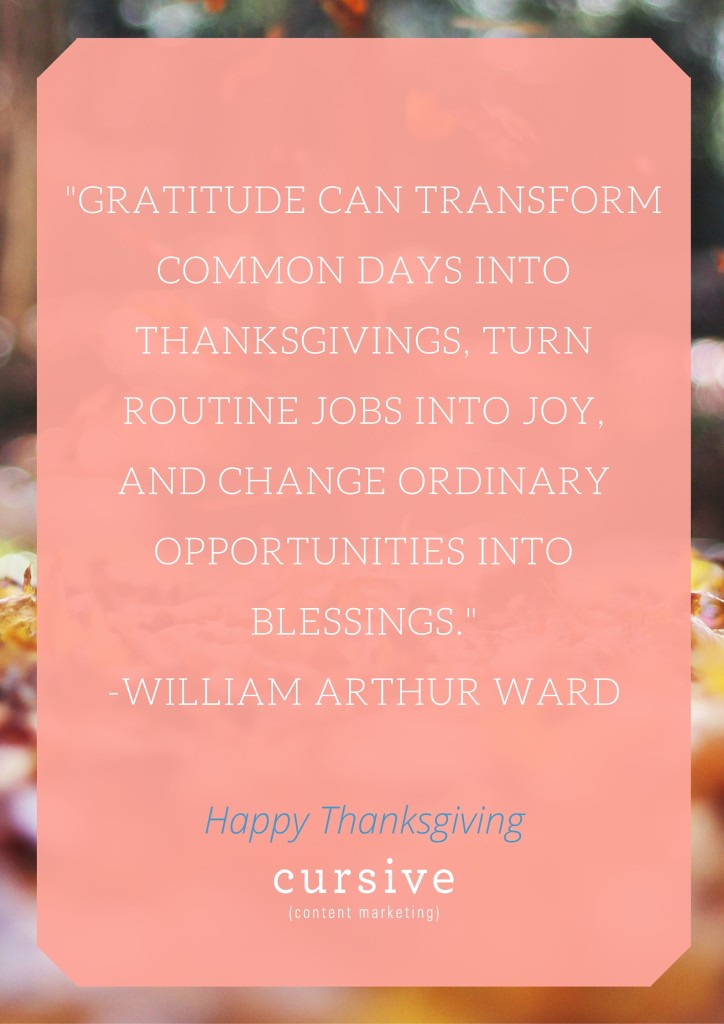 Happy Thanksgiving, from Cursive Content Marketing.
We hope you are enjoying an unplugged day with family and friends.
But if you're STILL looking for great content to read, check out these 6 Ways Content Marketing is like Hosting Thanksgiving Dinner. And if you're gearing up for a few days of nonstop shopping, you may enjoy these 8 Content Marketing Tips Pulled From the #CyberMonday Madness.
Happy eating! We'll see you next week. XO
Emily is the owner of Cursive Content Marketing. She has been content marketing since the sixth grade, when she created a neighborhood newspaper to build her babysitting authority. (It totally worked.) Today, she helps brands drive business with smart content.
BE A CURSIVE INSIDER.
Get weekly EASY, actionable tips you can use right away to strengthen your school story.