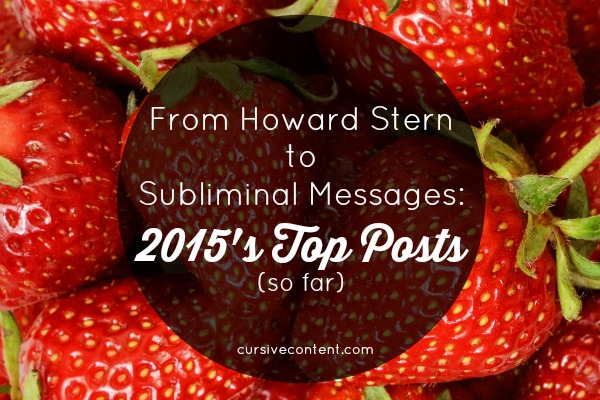 It's Memorial Day, and I don't care what the calendar says: this is the official start of summer. In honor of packing away the boots and bringing out the flip flops, we've rounded up our top five most-read posts of the year to date. So grab a cold drink and catch up on some good reads.
Having Howard Stern mention you on-air is, apparently, a big traffic driver (the original post that Howard talked about also received a huge spike in traffic). Here's what your business can learn from the experience of having Howard Stern find and read our article on his SiriusXM show, The Howard Stern Show.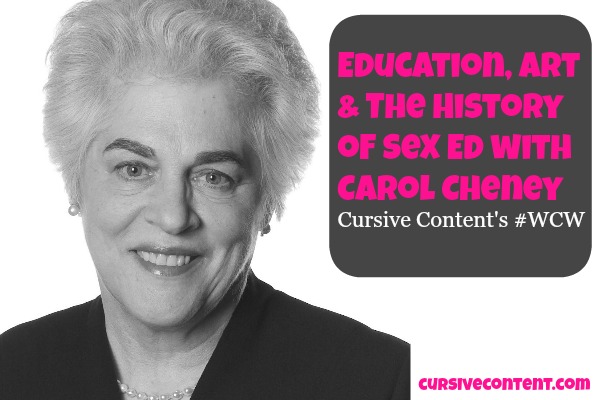 Our #WCW series features some of marketing's most crush-worthy ladies, and it's no surprise to us that Carol Cheney rose to the top. She's warm, smart and insightful— this interview is one you don't want to miss.

It may be innocent and unintentional, but your communications may be sending negative messages to your audience. Learn more about three major, yet common, subliminal messages that creep into business content and make audiences stop reading … and stop paying attention to your brand.

Want to get your online content in front of a dedicated, captivated audience of 70 millions users – and 28% of all online adults? Then let's dive in and learn how to create simple visuals that will get your business content shared and pinned on Pinterest.

While white papers are usually no longer white, or even on paper, they are still an important part of a content marketing strategy. We gathered the 20 best tips for writing a white paper that aligns with and strengthens your content marketing.
Did you miss any of these posts when they were first published? Sign up for Cursive's weekly enewsletter and you'll never miss another post.
Stacy is a content marketing strategist & writer at Cursive Content Marketing. She has more than a decade of marketing experience with a focus on strategy, writing and the interactive experience. Stacy is driven by her strategic outlook, life-long love of words and her innate curiosity. And coffee, of course.
BE A CURSIVE INSIDER.
Get weekly EASY, actionable tips you can use right away to strengthen your school story.