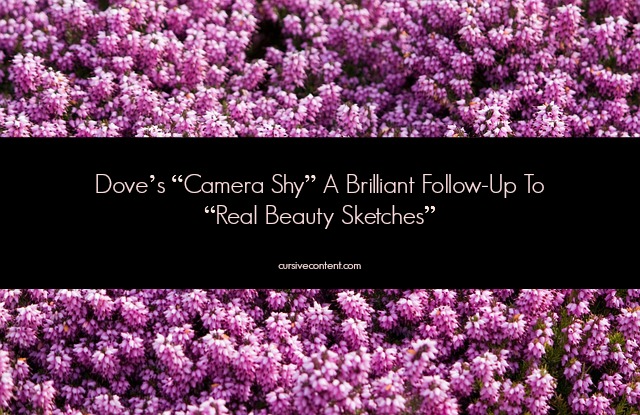 If you're looking for a brand storytelling role model, look no further than beauty products brand Dove.
The Unilever brand has successfully positioned itself as an ally of its core audience – women – by both shining light on their insecurities and reminding them of their true beauty.
Dove creates content around a social mission to "make girls unstoppable through positive self-esteem" – a rally cry both men and women can easily support. On Twitter (#GirlsUnstoppable) … on Facebook ("If you left yourself a mirror message, what would it say?") … on its website ("Download our self-esteem tools for activities that you and the girl in your life can do together") … everywhere the brand appears, so does meaningful content related to its social cause.
Add to that mix its new ad, "Camera Shy", which playfully shows women hiding from the camera and concludes with the poignant "When did you stop thinking you were beautiful?" It makes you smile, makes you think, and tugs at your heart … all the best features of a positive piece of content.
The ad is a follow-up to "Real Beauty Sketches", a spot that received widespread acclaim. It featured women describing their own appearance to a police sketch artist to demonstrate how their personal perceptions differed from those of a stranger who described them to the same artist.
Dove provides an excellent content roadmap for any brand hoping to align itself with a social cause. By creating valuable content, starting meaningful conversations and providing a refreshing take on an age-old issue, Dove has transitioned from a beauty brand to a beauty champion.
Emily is the owner of Cursive Content Marketing. She has been content marketing since the sixth grade, when she created a neighborhood newspaper to build her babysitting authority. (It totally worked.) Today, she helps brands drive business with smart content.
BE A CURSIVE INSIDER.
Get weekly EASY, actionable tips you can use right away to strengthen your school story.