Wishing you the luck of the Irish as we dive deep into this week's topic: FOCUS.
Here at Cursive Content Marketing, we've been talking a lot about the important of strategic focus, and how we can do a better job at narrowing our focus in order to better serve our audience.
Getting super specific with your target audience can be really, really hard — it's scary to actively decide to focus on one audience while turning away another — but it's incredibly important if you want to create content that makes an impact.
With that in mind, here's what I'm reading, watching, listening to and doing this week: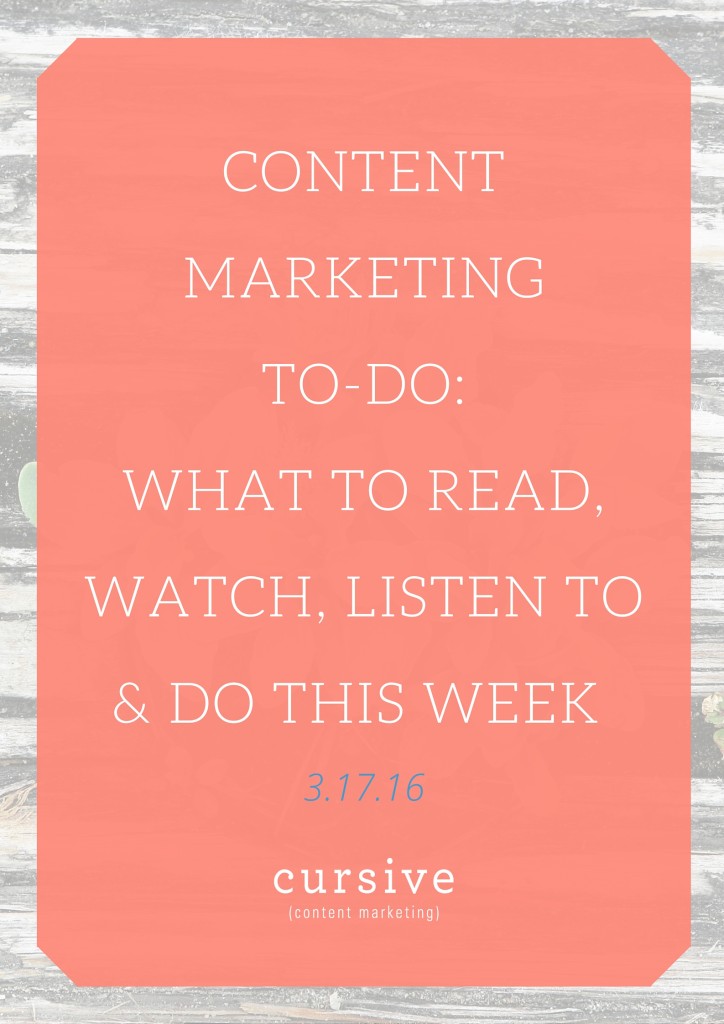 You can access this awesome publication at the link above or by visiting the Rising Tide Society website and signing up. Either way you access it, do it! Because it gives great advice about, you guessed it, finding your niche.
The thing I took away from this article is this scary-awesome tidbit from writer Shay Cochrane:
In order to establish a true niche in your industry you need to go at least 3 layers deep in your specialization. Three is the minimum.
How do you do that? It's all laid out with examples, so if you're interested in really specializing, this is definitely worth a read.
Oooh I love this TED Talk! In it, typeface designer Matthew Carter talks about the connection between type and technology.
So how does this fit into this week's focus theme? It talks about focusing on the smallest details — and shows how a specific niche can design an interesting life. If you're a design/marketing/writing nerd, you'll definitely enjoy this.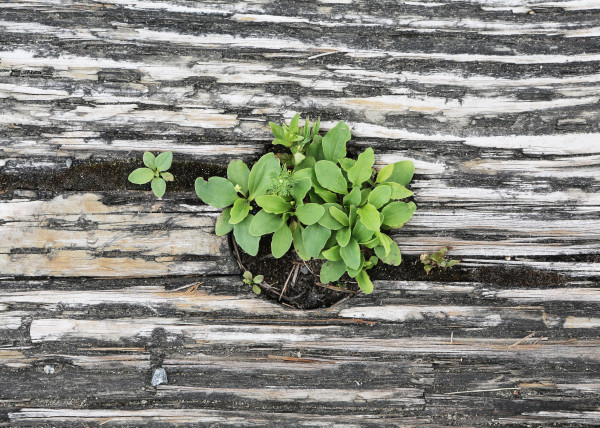 In this short yet thought-provoking podcast, Joe Pulizzi poses a question to the audience that was originally asked by Zig Ziglar:
"Are you a meaningful specific, or a wandering generality?"
The answer to this question is critical in content marketing — because if you want to be successful, you need to be meaningfully specific about your audience or niche. You need to commit in an area in which you can become the leading expert over time. You need to truly work on making a difference in the lives and jobs of your key audience. Take a listen, and think about your answer.
While I loathe the word "buyer personas", this article from a few years back still has some great information about why knowing your audience is critical (hint: if you try to talk to everyone, you speak to no one). Worth revisiting.
Slainte! That's my to-do list for this week. Have suggestions for what we should read, watch, listen to, or do next week? Email us and share your thoughts! Or, add your suggestions to the comments below.
Emily is the owner of Cursive Content Marketing. She has been content marketing since the sixth grade, when she created a neighborhood newspaper to build her babysitting authority. (It totally worked.) Today, she helps brands drive business with smart content.
BE A CURSIVE INSIDER.
Get weekly EASY, actionable tips you can use right away to strengthen your school story.