Who run the world? #Girls. Especially this week, when social media was inundated with girl-power posts for Tuesday's International Women's Day.
So the theme of this week is Girl Bosses — women who are badass leaders in work and in life, and who are creating inspirational content that will help us all tell better stories.
Girls (and boys), here's what I'm reading, watching, listening to and doing this week…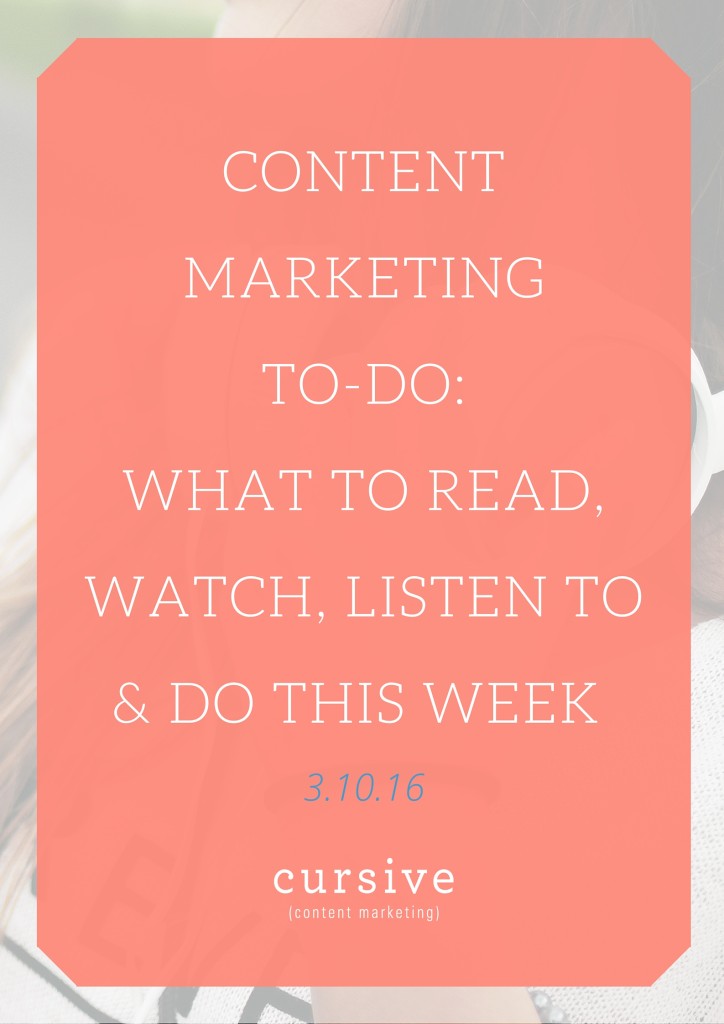 Today is 70 degrees here in New England (!!) so I'm skipping out at lunch time and reading this inspiring tome under the fleeting March sun. If you haven't heard of it, #GIRLBOSS is the New York Times Bestseller by Sophie Amoruso.
She's the founder, CEO, and creative director of the multimillion dollar online retail company Nasty Gal, and her story to the top is woven with struggles, failures … and petty theft. It's a new take on success that I'm completely devouring. (And psst! Read it now, because you'll enjoy binging on the show version on Netflix soon!)
Go watch this. Now.
It's fantastic, isn't it? I recognized so much of myself in this TED talk by Reshma Saujani, founder of Girls Who Code — and I'm sure many other women will too. It's such an important topic that I honestly never considered before.
Reshma makes the case that most women gravitate toward careers and professions that they know they're going to be great in. Most girls are taught to avoid risk and failure, while boys are taught to play rough and are rewarded for taking risks. This socialization of perfection in women is hurting us all. As she says:
"When we teach girls to be brave, and we have a supportive network cheering them on, they will build incredible things."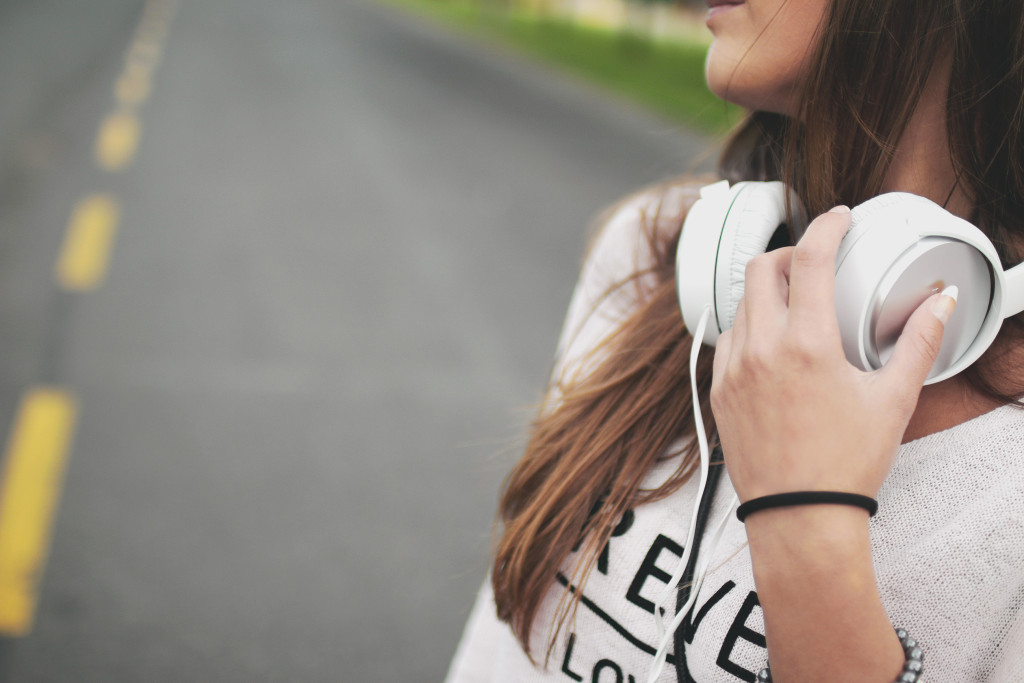 These women are just fun. And they're smart and they have great advice, so it's a win-win.
In this episode, podcasters Jaclyn Mellone and Jessica Stansberry talk about online competition (or perceived competition), and how to stop viewing other experts as the enemy. Instead, it's important to recognize that there are enough clients out there for everyone, everyone is not your ideal client, and … (get ready!) … there are other people who may be better than you in some areas.
I like how Jessica admits that she's a competitive person in general, yet has learned how to channel that into collaboration. It's a great reminder to stay in the "abundance" mindset, as Jaclyn explains.
Warning: shameless plug alert. From me. About my new fun project. Ok, proceed…
For those of you who don't know, I'm a mom to two stubborn and beautiful little ladies. I'm also a boss-lady entrepreneur. And I'm ALSO a constant content consumer. And I've merged all of these things to create a new kind of resource for creative mompreneurs like me.
It's called MotherHustle, and it's a weekly publication for moms who run, or dream of running, a creative business.
Each issue focuses on an issue creative mompreneurs share, carefully compiling honest advice with the most inspiration-fueling articles, resources and tips from around the web. The mission: To connect mompreneurs to the content they need to build a business, raise a family, and enjoy the hell out of the process.
If it sounds like something that would interest you or someone you know, join in mama!
Well, that's my to-do list for this week. Have suggestions for what we should read, watch, listen to, or do next week? Email us and share your thoughts! Or, add your suggestions to the comments below.
Emily is the owner of Cursive Content Marketing. She has been content marketing since the sixth grade, when she created a neighborhood newspaper to build her babysitting authority. (It totally worked.) Today, she helps brands drive business with smart content.
BE A CURSIVE INSIDER.
Get weekly EASY, actionable tips you can use right away to strengthen your school story.