There's a lot of great content out there — especially great content about creating great content.
So in this new series, "Content Marketing To-Do", we're endeavoring to pull out the best of the best, to help you focus on reading, watching, listening to and doing the things that will make an impact on your story.
They may be newly published articles, or they may be favorites that we're revisiting. Either way, they are all evergreen sources of information that we're obsessed with this week and that are currently influencing our work and our ideas.
Let's get right into it!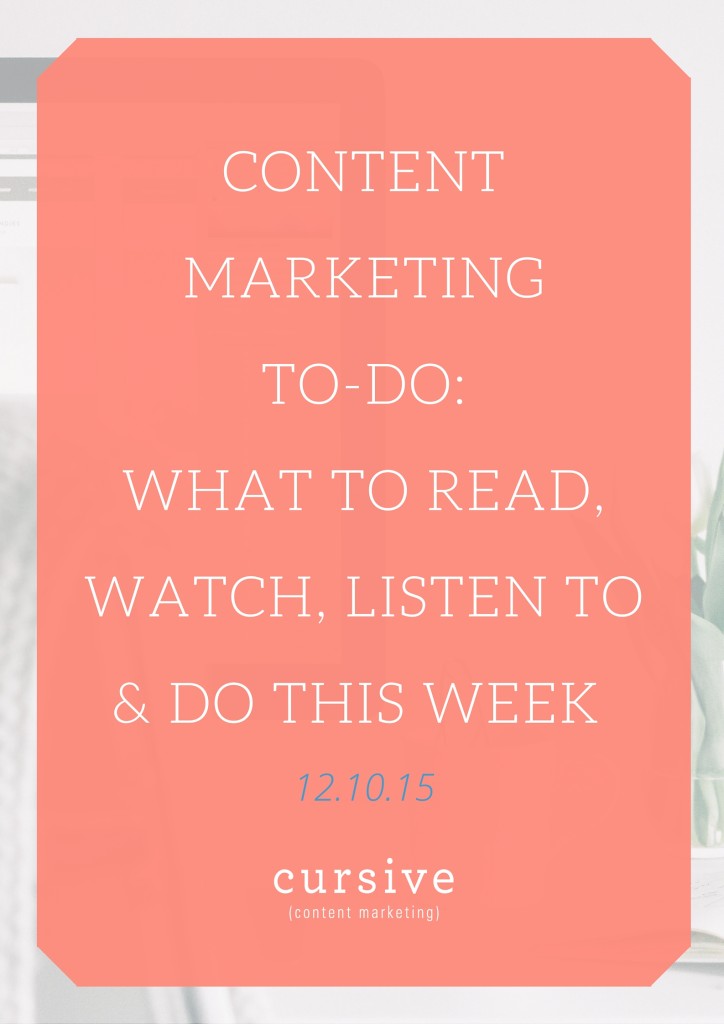 I found this article thanks to the fabulous Melyssa Griffin's Twitter account. It's written by graphic designer Jamie Starcevich, and she shares the strategies she has used to grow her email list — and why focusing on her newsletter, more so than SEO, Google Analytics or other social media, has helped her grow her business.
Jamie caught my attention in the intro, where she says that just trying to "build an audience" without focusing on your craft feels off. Instead, she says, she wants to share "actionable tips to build an audience with purpose, value, and in a natural way." It's a short, simple read, but if strengthening your newsletter and email list has been on your mind, it's a must read.
Found this fabulous Ted Talk by Emilie Wapnick from a great Facebook group for entrepreneurs. Emilie is a writer, artist and career coach. She talks about how the question "What do you want to be when you grow up?" goes from being a cute question asked to kids, to a source of anxiety as we grow. The question, she says, limits us to choosing one path, one thing … to narrow the focus of our lives.
My favorite quote: "It is rarely a waste of time to pursue something you're drawn to, even if you end up quitting. You might apply that knowledge in a different field entirely, in a way you couldn't have anticipated."
It's fascinating and inspiring, and if you are someone who has or continues to explore your curiosities and creativities, it's a must-watch.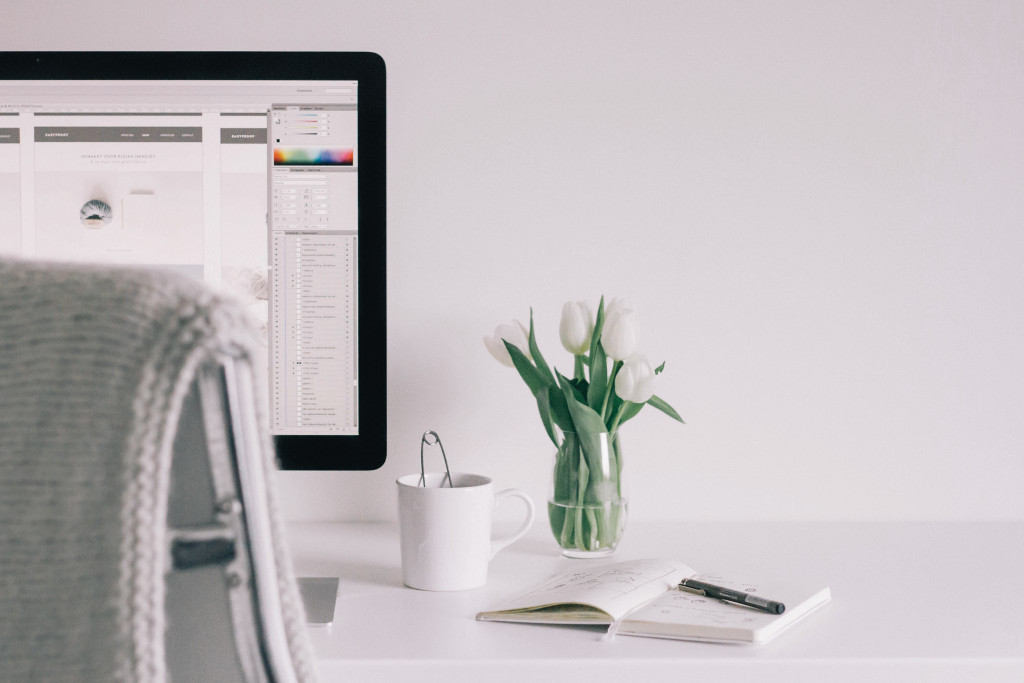 In this episode of Pat Flynn's highly addictive Smart Passive Income podcast, copywriter Ray Edwards shares his secrets for creating copy that persuades without being manipulative or "weird". Edwards, who used to work in radio, knows what it takes to capture attention and connect with an audience, and he breaks down his ideas in this seriously insightful hour.
My favorite takeaway: His OPEN approach to categorizing audiences and figuring out the right (and wrong) messages for each. As Edwards says, "Our challenge as copywriters is to understand our customers well enough so that we can tap into and communicate with them directly at the level of their internal desires."
Want to quickly fix up your past or present blog post? This past post from our blog gives you five things that you can do today to improve your latest piece. Take on one — or all — and make your writing a little bit stronger. It only takes a few minutes!
Have suggestions for what we should read, watch, listen to, or do next week? Email us and share your thoughts! Or, add your suggestions to the comments below.  
Emily is the owner of Cursive Content Marketing. She has been content marketing since the sixth grade, when she created a neighborhood newspaper to build her babysitting authority. (It totally worked.) Today, she helps brands drive business with smart content.
BE A CURSIVE INSIDER.
Get weekly EASY, actionable tips you can use right away to strengthen your school story.