Welcome to the first round-up of 2016!
Are you totally sick of hearing about the new year, resolutions and goal-setting? Or can you deal with a few more days of inspiration before all of your 2016 hopes and dreams fade into the day-to-day murk? 🙂
Here at Cursive, we're still in a New Year State of Mind. So here's what we're reading, watching, listening to and doing this week…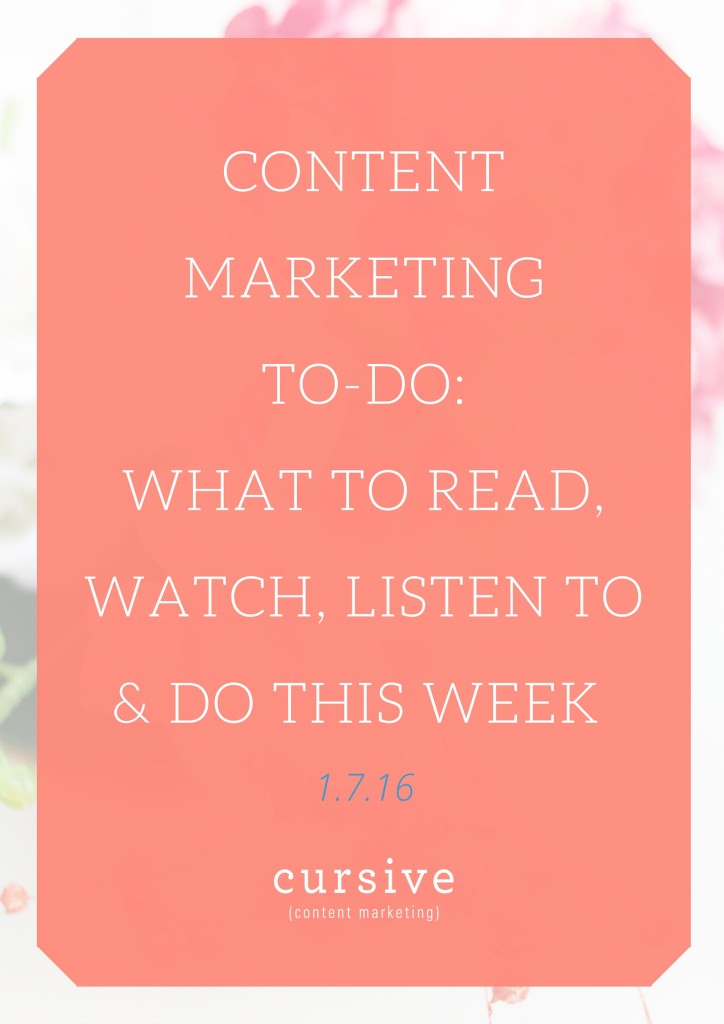 I actually tried to ignore this post for a while. I mean, I've been asking myself enough questions; I don't want to add another to my list.
But after it incessantly popped up in my personal Facebook feed, my favorite business groups, and all over every social media platform, I caved and clicked. And I'm happy I did.
While I won't ruin it and reveal the "way better question" to ask yourself, I'll say that writer Mark Manson helps you mentally shape your goals and vision in a more positive, less stressful and less intimidating way.
Another TED Talk (couldn't you just spend the entire day on that site?!), this one from the fantastic Elizabeth Gilbert, of Eat, Pray, Love fame. But Gilbert is so.much.more than that one book win. She is amazingly insightful and in tune with the creative process, and she's incredibly inspiring.
In this video, which has more than 10 MILLION views (!!), she makes the claim that instead of "being" a genius, all of us "have" genius within us. It's a great watch for anyone fearing or questioning their creativity.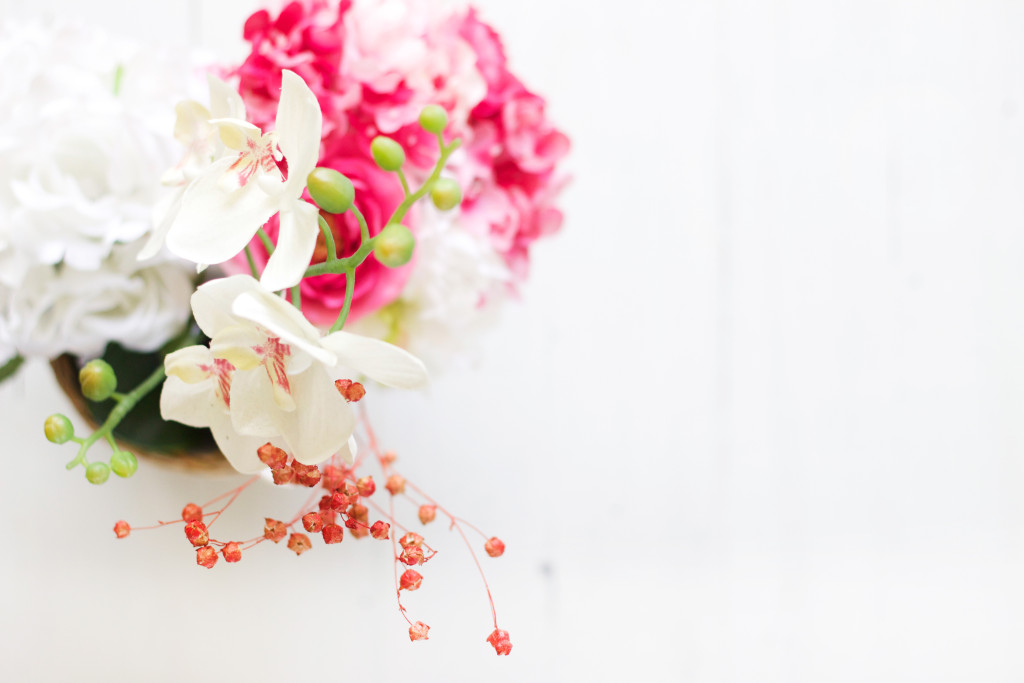 This is the first time I've listened to Dale Partridge's Startup podcast. And of course I picked the one about branding.
I'm always drawn to finding out more about the different ways people approach branding, and New York Times best-selling author Donald Miller's perspective is honest and interesting. He totally won me over right away with:
"The most powerful tool to compel a human brain is story. It just is. It's been that way for 2,000 years. Human beings long and hunger for stories."
Whether you're new to branding or you feel like you've mastered your own story, this podcast is worth a listen.
If you're like me, you've been hoarding articles, pinning blog posts, and watching the pile of books and magazines by your bedside grow steadily over the past few weeks. Throw in some Barnes & Noble gift cards from the holidays, and you're now buried in reading materials.
Fret not, fine readers. We have some actionable tips on how to prioritize and organize your marketing and business reading. Read on to make reading a seamless part of your packed schedule.
Have suggestions for what we should read, watch, listen to, or do next week? Email us and share your thoughts! Or, add your suggestions to the comments below.  
Emily is the owner of Cursive Content Marketing. She has been content marketing since the sixth grade, when she created a neighborhood newspaper to build her babysitting authority. (It totally worked.) Today, she helps brands drive business with smart content.
BE A CURSIVE INSIDER.
Get weekly EASY, actionable tips you can use right away to strengthen your school story.