You guys. January is basically over. That's 1/12 of the year, done. Are you on track to meet the goals you so diligently poured yourself into before the New Year clock struck midnight?
Now is the time when I feel my motivation slipping.
The winter is long and grey here in New England, and work piles up like snow mounds. So this week, I'm trying to kick up the inspiration with my resource selections. Here's what I'm reading, watching, listen to and doing this week to beat the winter blahs: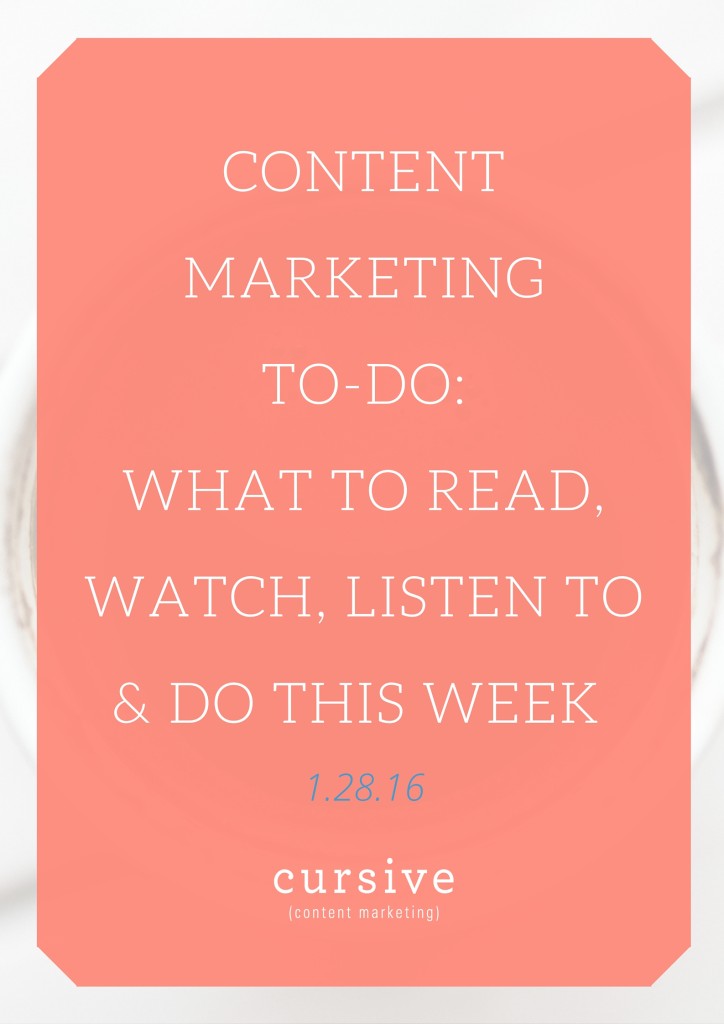 Yes to all of this. If you're beating yourself up (or looking for others to figuratively beat up) for your lack of success or motivation, take a read.
Author Tor Bair writes:
I treated life like chess for a long time — a series of ever-increasing challenges. I would invent problems where none were required and take on a victim mindset. But life doesn't actually get harder the longer you play. As we get older, we have more money and more wisdom. Our independence increases. We don't have to take on new challenges if we don't wish to. But we seek fulfillment, so we often do. … In life, things don't get harder — they just get faster."
This video is from 2009 but still so, so relevant. De Botton talks about the downside to feeling like anyone can achieve anything, and how that pressure can lead to envy and low self-esteem when we don't reach these extreme heights we see reflected by others.
He talks about snobbery, being a "loser", and the ways our profession is connected to our sense of self-worth. It's an uplifting watch for when you're feeling down.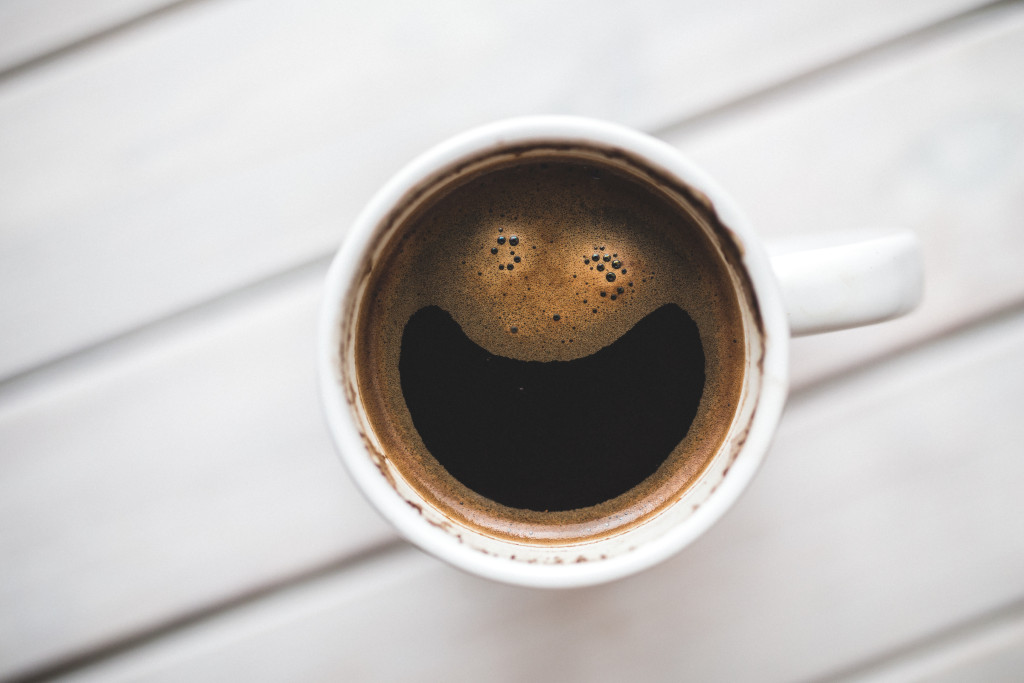 Motivation, here's your damn kick in the pants. In this episode of one of my favorite podcasts, women's leadership expert Tara Mohr discusses her new book, Playing Big: Practical Wisdom for Women Who Want to Speak Up, Create, and Lead, and talks about what it means to "play big". (Heads up: it might not be exactly what you expect.)
During the episode, Tara says:
"Everybody has that voice of self doubt, and the reason is that we've also got an instinct to stay safe."
I listened to this on the treadmill and, I kid you not, I had to keep jumping off to the side to capture my bursts of inspiration on my iPhone's Notes app. It. Is. That. Good.
For real. 🙂 Now that you've got your motivation back, here's how to drink to your success. Cheers, friends!
Have suggestions for what we should read, watch, listen to, or do next week? Email us and share your thoughts! Or, add your suggestions to the comments below.  
Emily is the owner of Cursive Content Marketing. She has been content marketing since the sixth grade, when she created a neighborhood newspaper to build her babysitting authority. (It totally worked.) Today, she helps brands drive business with smart content.
BE A CURSIVE INSIDER.
Get weekly EASY, actionable tips you can use right away to strengthen your school story.