There is a huge, menacing icicle hanging from the roof over my door. There is thick, web-like frost on my windshield. There is deep black ice on my driveway.
And there is snow in the forecast.
Sorry but I may never leave my home again. And here's what I'll be reading, watching, listening to and doing while I live my cozy, secluded existence…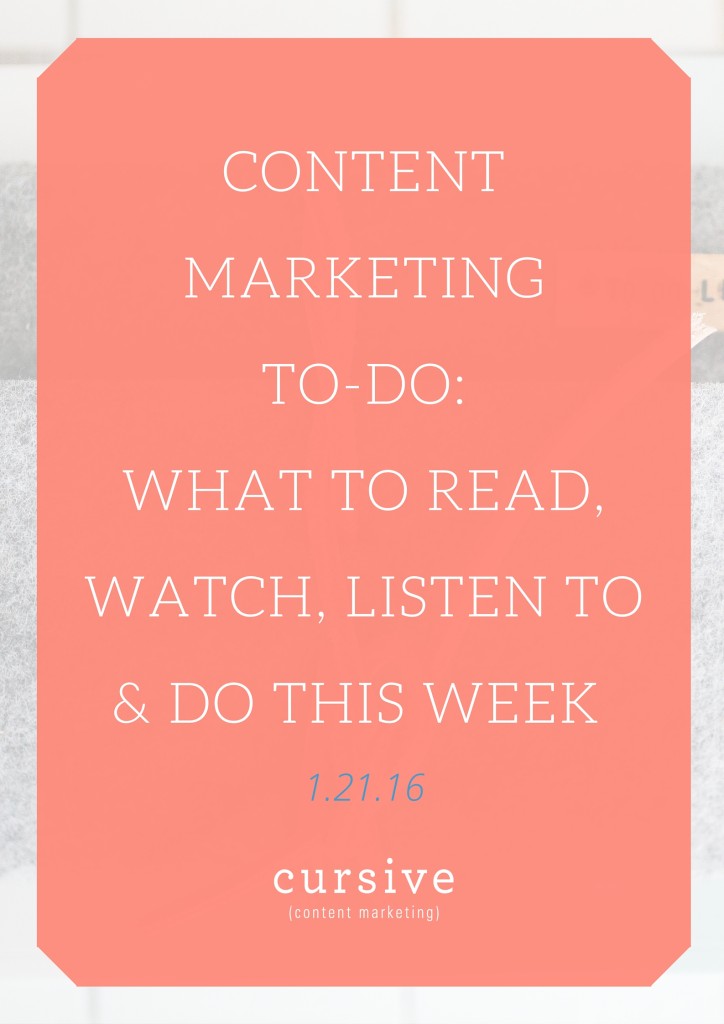 For all of you facing some sort of creative block, read this now. It's a great way to shift your mindset and reevaluate your creative work. Author Oliver Burkeman writes on 99U.com:
Often, the way to get unstuck isn't to change whatever it is you're looking at—but instead to change how you're looking at it.
The article is not only interesting, but also provides tip on exactly HOW to gain a new perspective on work that you are close to. (Hint: ever wonder why you get your best ideas in the shower?) Read on to blast through your creative slump.
I know, I'm all about the TED Talks in this section — but for good reason. And here, Bloguettes does some work for us and rounds up five of the best TED Talks for leaders (because you could seriously get lost on TED.com for hours without guidance).
Topics in this roundup cover everything from appearance, leadership without ego, safety, self-confidence and all-around awesomeness.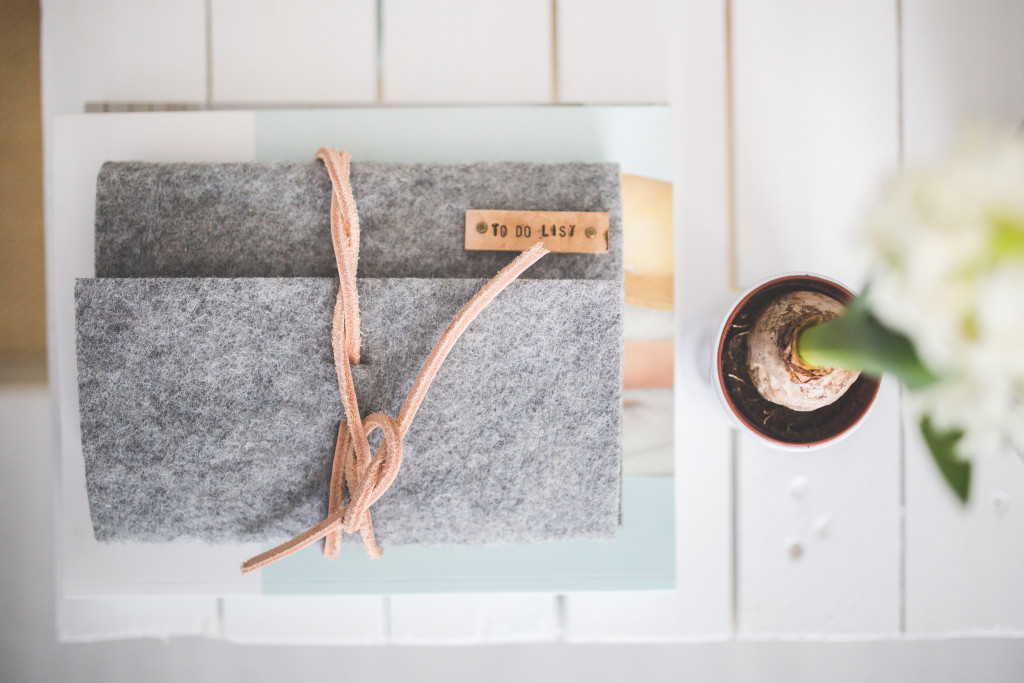 Did you know that Content Marketing Institute's Joe Pulizzi does a Content Inc. podcast for entrepreneurs? And guess what? Each episode is only a few minutes long, but packed with great content.
My latest favorite is this one, which talks about 2016 being the year of LESS content. Yes, less is more. You might think this an odd choice coming from a content marketer, but I agree with every word of it. Take a listen, and you'll see why.
QuickSprout's Neil Patel is one smart guy. He knows how to create content that makes you want to stop reading and get to work. This article is a great example. In it, he offers up six pretty simple ideas for making your content more actionable. Patel explains:
Content marketers talk about storytelling, copywriting formulas, and other tactics to make better content. And all of that is important.

But actionability is a concept that's rarely talked about, and it's enormously underrated. Actionable content is almost always great content, and it's one of the main things you should be striving to create.
If you already feel like you're creating content with strong calls to action, this is a little bit different. This is all about helping your audience take action that will help them solve their problem or make them better. It's all about pleasing the audience, and it's important.
Have suggestions for what we should read, watch, listen to, or do next week? Email us and share your thoughts! Or, add your suggestions to the comments below.  
Emily is the owner of Cursive Content Marketing. She has been content marketing since the sixth grade, when she created a neighborhood newspaper to build her babysitting authority. (It totally worked.) Today, she helps brands drive business with smart content.
BE A CURSIVE INSIDER.
Get weekly EASY, actionable tips you can use right away to strengthen your school story.