Was it only (already?) two weeks ago that we were popping champagne and celebrating the new year? Because those bubbles of excitement and possibility seem like they've quickly and quietly fizzled (especially here in the frost-coated Northeast, where extended exuberance doesn't stand a chance).
Ah well, all the more reason to hunker down and read, watch, listen to and do more good marketing and storytelling work. Here's what's keeping our fingertips tapping and frost-free this week: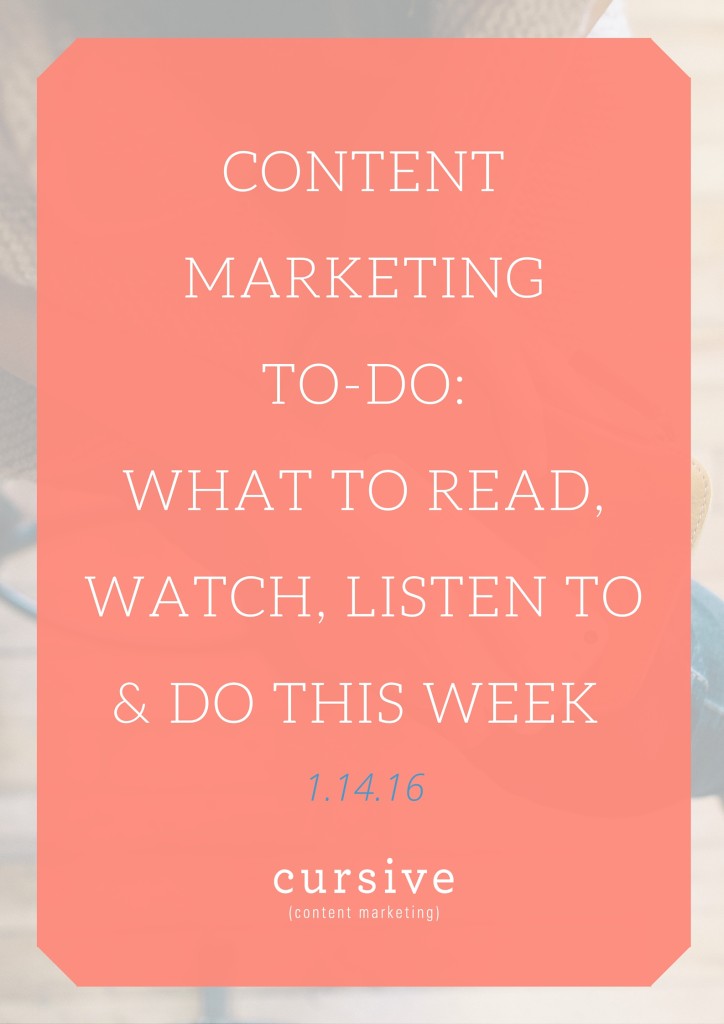 If you're into this whole online "infopreneur" thang, you'll be into Regina Anaejionu, of byRegina.com. Regina is a blogger, creative business consultant, and prolific content creator.
And because I'm currently obsessed with all things passive-income related, I loved this detailed post. In it, Regina walks through the reasons why online workshops are such a smart way present content, and the various ways successful online workshops can be structured. If you're interested in creating a course or product for your audience, this post is a must read.
Have you explored Periscope yet? It's a semi-newish live streaming app that allows you to broadcast video and audio to anyone who wants to watch. Notifications, Twitter sharing and live discussions, and feedback features encourage real-time viewing and conversations.
Yes, some of this inevitably includes creepy peeks at a random person's living room, but Periscope also has tons and tons of valuable content for marketers and small business owners. And some of that awesome content is coming from social media strategist Caitlin Bacher.
Caitlin's account is a great example of how you can use Periscope to educate your audience and demonstrate your expertise — and her broadcasts are also a great learning resource in general. I recently took a sneak peek at her "How to Create Mind-Blowing Content" Periscope, and it was fun and insightful. If you're new to the 'scope, her account is a great place to start.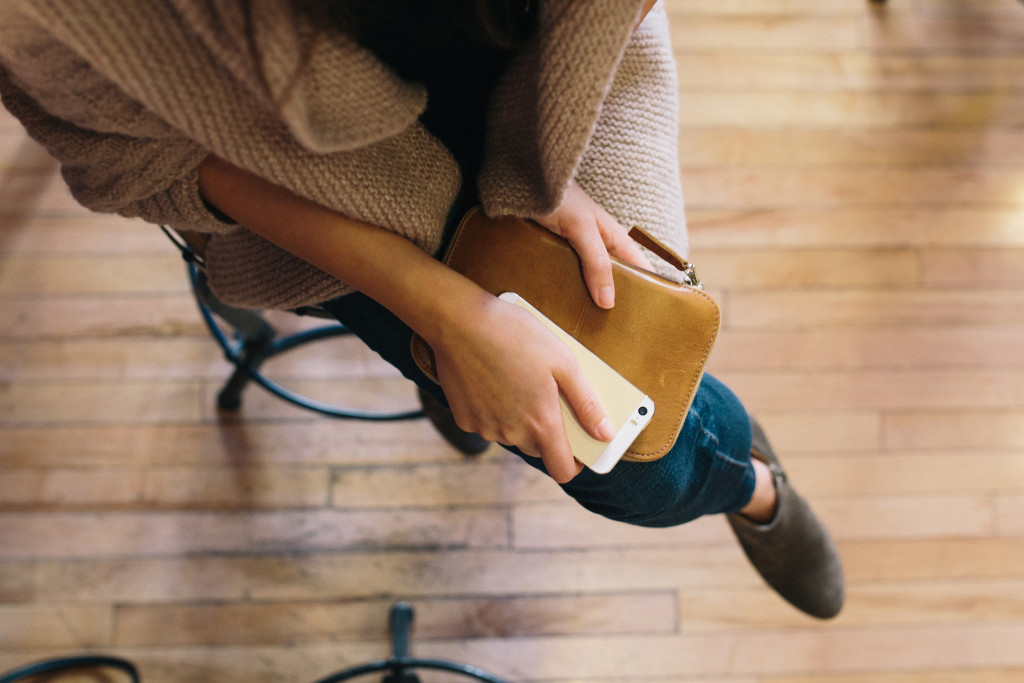 As we all know, a solid content marketing team makes your efforts more worthwhile. But what if you don't HAVE a team? What if you're a solopreneur or budding entrepreneur or maketing department of uno, and it's all on your shoulders?
Well, then it's time to delegate. To me, the "D" word has always been a bit scary, but I'm lucky to have found some fabulous collaborators who make it much, much easier. Making it easier still? Michael Hyatt, in this latest podcast. Take a listen, and take a load off.
To Do: Update Your Social Media Profiles
The start of a new year is the perfect time to revisit your social media profiles and makes any necessary tweaks and updates. In the recent post 4 Profile Changes that Will Transform Your LinkedIn Presence, Stacy gives you some solid steps to start with — many of which are relevant across all of your social platforms. Check it out, and make those profiles pop like that rogue bottle of champagne left in your fridge.
Have suggestions for what we should read, watch, listen to, or do next week? Email us and share your thoughts! Or, add your suggestions to the comments below.  
Emily is the owner of Cursive Content Marketing. She has been content marketing since the sixth grade, when she created a neighborhood newspaper to build her babysitting authority. (It totally worked.) Today, she helps brands drive business with smart content.
BE A CURSIVE INSIDER.
Get weekly EASY, actionable tips you can use right away to strengthen your school story.