There is something small businesses everywhere should know: people love you. They'll spend more for you, go out of their way for you; they believe you are the key to improving the community.
According to a 2014 survey by UPS:
94% of people think supporting local business is important
In 2014, 41% more people supported small businesses over large businesses (even if it meant paying more) than in 2013 and 36% more people were willing to travel farther to support small biz
Survey respondents think small businesses have better customer service alongside higher quality and more interesting products/services
They think small business matters because they positively impact the local economy and support individuals within the community
There has never been a better time to be a small, local business.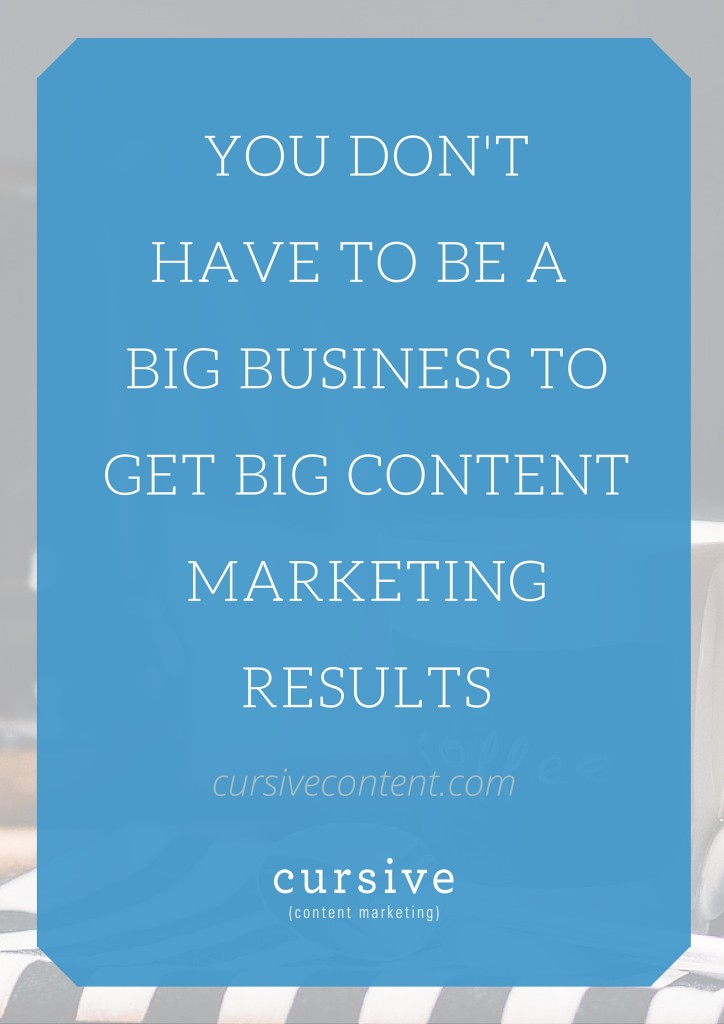 But simply being a small business isn't enough. There's that old saying: even if you're on the right track, you'll get run over if you just sit there.
Here is an example of just sitting there
I recently discovered a cozy little coffee shop in my town. It's a simple place, and not in a contrived, hipsters-come-here-to-sip-complicated-drinks kind of way. They serve only two types of coffee daily. There is no drive-thru, but the coffee is so good, I'll get out of my car to grab a cup (this is a big deal to me, as a mom who often has a toddler tow).
So why did it take a huge coffee lover like me EIGHT years of living in this town to realize this little shop existed?
They don't have a website or even a Facebook page. They barely exist on the internet with the exception of a handful of Yelp reviews.
If there is any buzz surrounding this place, it has nowhere to build or gain momentum. There are no opportunities for connection, education or even promotion.
I can't say that I know for sure why this small business has chosen not to exist on the internet. But I have to imagine it hinges mostly on one word: budget.
Small budgets don't have to be the killer of great small business marketing
It is so frustrating to see small businesses who count themselves out, because it is possible make a big impact with a limited budget.
This has never been more true than it is with content marketing, because what wins is great content backed by great strategy. And you don't need millions of dollars to get there.
Isn't it nice to feel like the playing field has been leveled a bit? It's not about having the money for a big production TV ad and the budget to flood networks with your spot. Today, you can get more exposure by creating a podcast from your desk for less money than you used to pay your voiceover talent.
It's the strategy behind that podcast, and the content found within it, that will make or break you.
But guess what? Content and strategy have ALWAYS mattered. They've always been what is actually there when you strip away the special effects modern marketing loves to pile on.
A small budget, combined with a smart strategy and thoughtful approach, can be the start of a business-altering content marketing plan.
Take, for instance, these killer examples of small business content marketing success:
Magnolia
Magnolia, a family-owned photography store that transitioned to selling electronics, spent 40 years maintaining sales, but never grew. Traditional advertising wasn't in their budget, so they created a small publication educating consumers about shopping for electronics. It was the start of a new era for Magnolia. Only 18 months after the publication was created, their business expanded to include another location, and a few years later the business was sold to Best Buy for $87 million.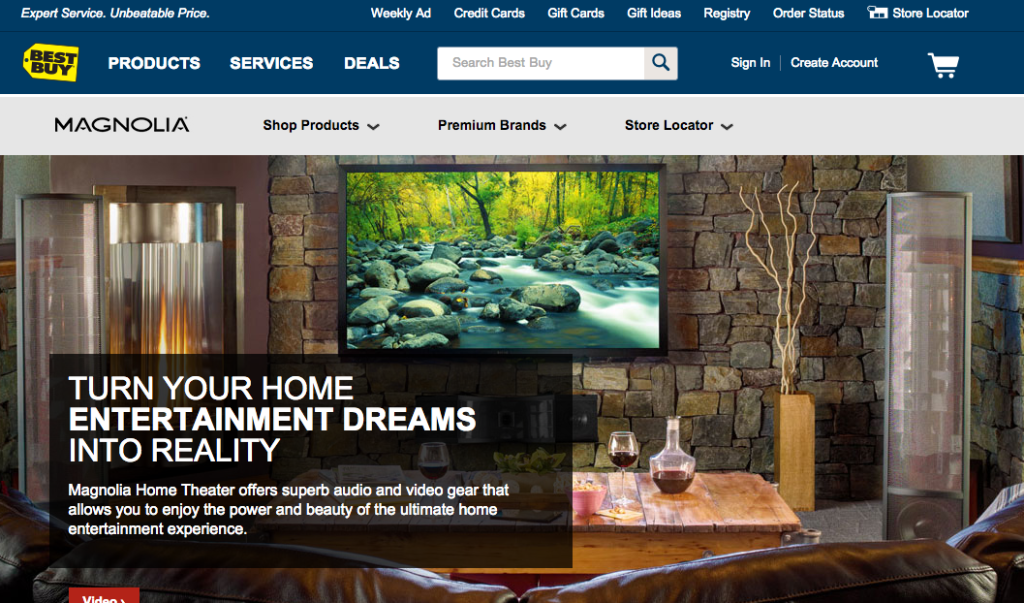 Yale Appliance
Yale Appliance started blogging in 2007 but re-focused their efforts in 2011, expanding their content beyond the blog to include buyers guides and video. Their website traffic and leads have grown significantly, and so has their revenue—since 2009, they've seen a 40 percent increase.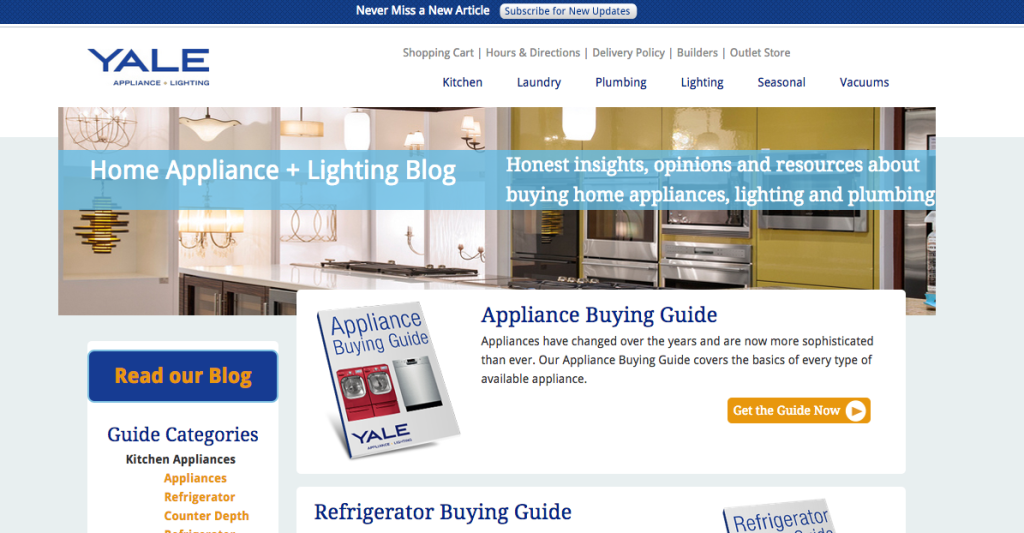 River Pools
Before Marcus Sheridan became one of content marketing's biggest names, he was the owner of River Pools. When the economy was down, so was the pool business. Sheridan needed a way to turn things around (on a limited budget) and he found the turnaround he needed through content marketing. The tactic: use a blog to answer the questions and address the concerns they most frequently heard from customers. Over the course of two years, River Pools reduced their advertising budget from $250,000 to $20,000 and increased sales by $1 million. He managed it all during a time when his industry was seeing a 50-75% reduction in business.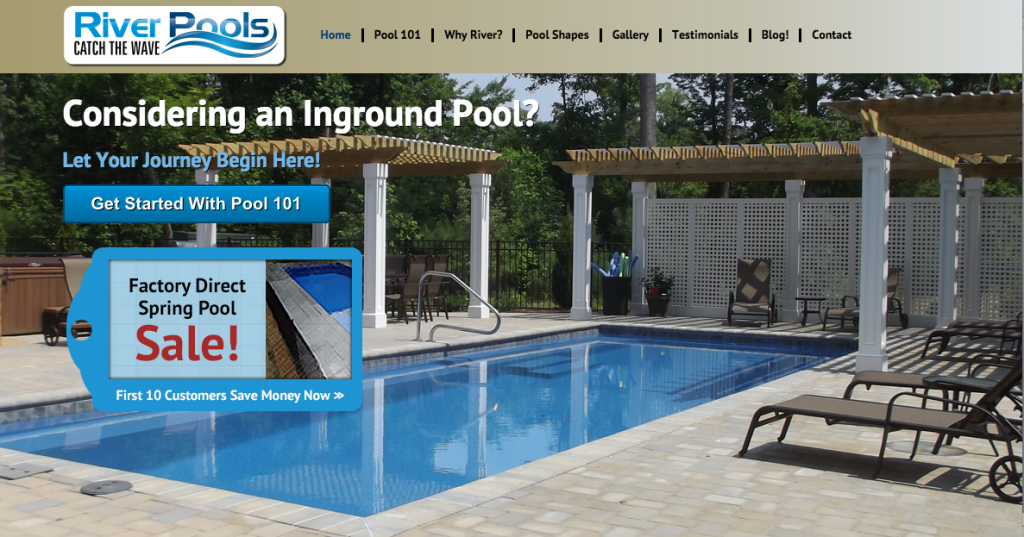 Dive Rite
Dive Rite, a manufacturer of advanced scuba gear, was losing market share. Their limited budget didn't allow for them to reach the niche audience they needed to, so they refocused marketing efforts on their online content. As a result, they saw 65% more web traffic and a 3x increase in sales conversions.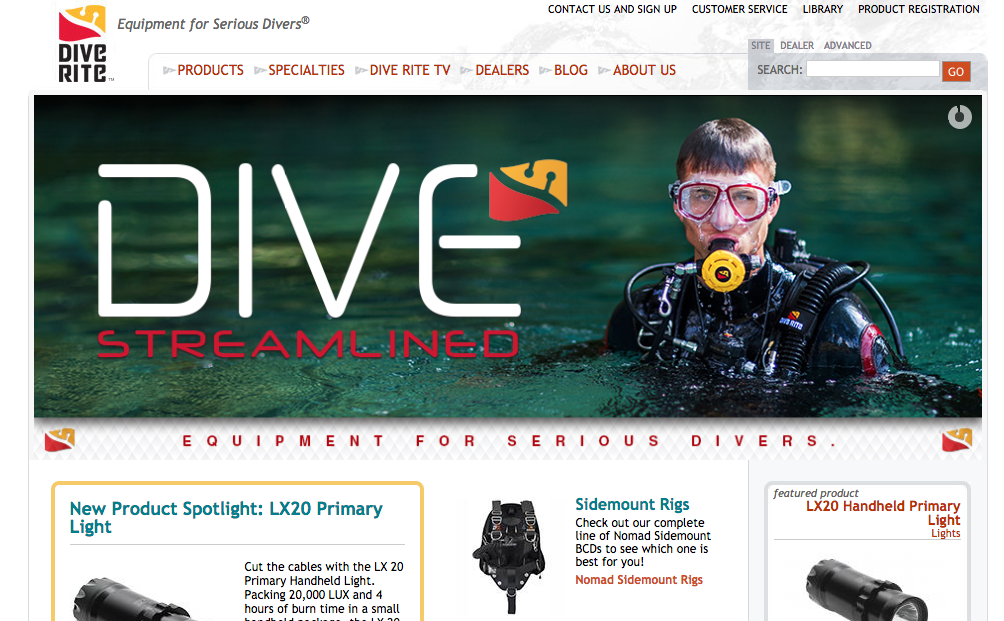 The opportunity for business growth through content marketing is huge
The limits have less to do with the balance of your budget, and more on the strategic approach to your work and the extent of your imagination. What can you create that will help your customers and help drive your business? What needs can you fill and what questions can you answer? What role can you play in the lives of your customers and potential customers?
It is a tremendous opportunity, even for those marketing departments who count themselves in the single digits.
Interested in discovering how content marketing can make an impact on your business? Sign up for our Script Your Story Sessions, designed specifically for marketers and small business owners who want to create a realistic content marketing plan.
Stacy is a content marketing strategist & writer at Cursive Content Marketing. She has more than a decade of marketing experience with a focus on strategy, writing and the interactive experience. Stacy is driven by her strategic outlook, life-long love of words and her innate curiosity. And coffee, of course.
BE A CURSIVE INSIDER.
Get weekly EASY, actionable tips you can use right away to strengthen your school story.