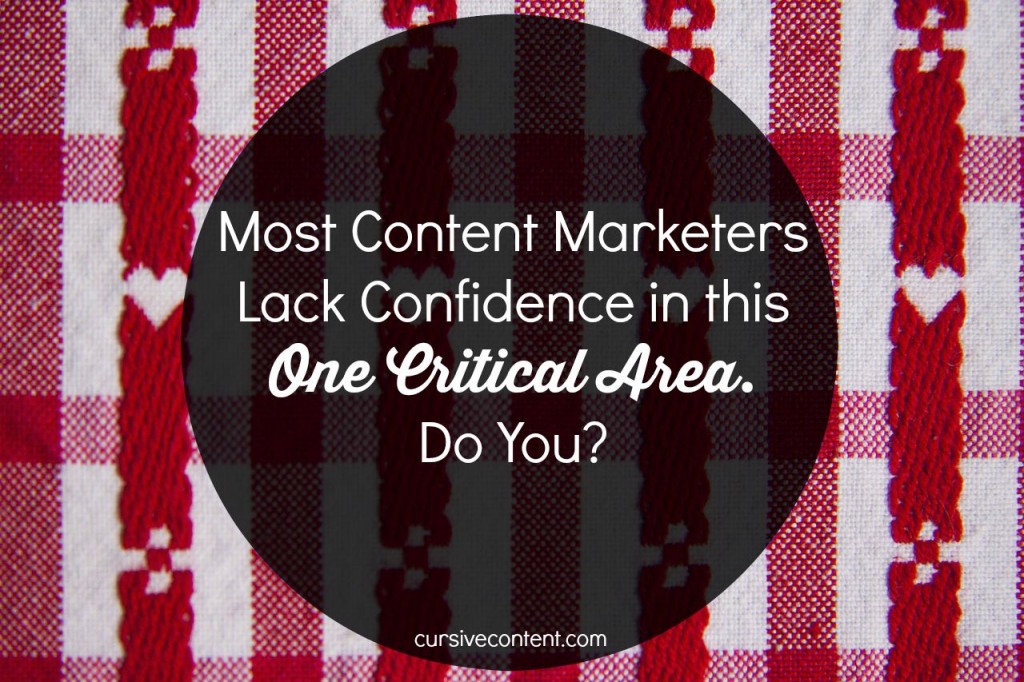 Marketing agency and brand experts agree:
Engagement is the core purpose of content marketing.
Unfortunately, marketing agency and brand experts also agree:
Most marketing content sucks at engagement.
In new research reported on by MediaPost:
66.8% of U.K. and U.S. agency and brand professionals say brand engagement is key to content marketing success. (Pulsepoint and Digiday)
52% of marketing professionals worldwide say improving customer engagement is an important content marketing goal. (Ascend2)
However! …
48% of U.S. marketers are not confident that their marketing content improves customer engagement. (Pan Communications)
37% of respondents say maintaining increased two-way dialogue is a primary challenge of content and customer engagement. (Pan Communications)
35% said a primary challenge is measuring results/effect on the business pipeline. (Pan Communications)
Yikes. That's not good.
And there's no quick fix.
Brand and customer engagement is tough. It takes time, it takes trial and error, and it takes investment.
Which leads me to wonder if this lack of confidence in engagement stems from exactly that — the time, trial and error, and investment it takes.
We are all so used to everything being quick and immediate. Instant gratification. Results right now. So that when we are told that a marketing campaign might not produce quick and immediate and instant results, we shy away. We look for alternatives. We make up reasons why it won't work.
But if it's brand and customer engagement we're after, it's content marketing we need. Pure and simple.
You can't get engagement without putting in the work. You can't be confident that your marketing content is improving engagement if you're not willing to devote the right resources to it. You can't complain about not maintaining a two-way dialogue if you're not keeping up your end of the conversation.
It's time to switch up these statistics. Are you ready?
Let's build up our content marketing confidence by building up the value of our content marketing.
Here are some resources to help:
Want more help creating and sharing content your audience loves? Subscribe below for weekly tips on crafting engaging content with confidence. 
Emily is the owner of Cursive Content Marketing. She has been content marketing since the sixth grade, when she created a neighborhood newspaper to build her babysitting authority. (It totally worked.) Today, she helps brands drive business with smart content.
BE A CURSIVE INSIDER.
Get weekly EASY, actionable tips you can use right away to strengthen your school story.