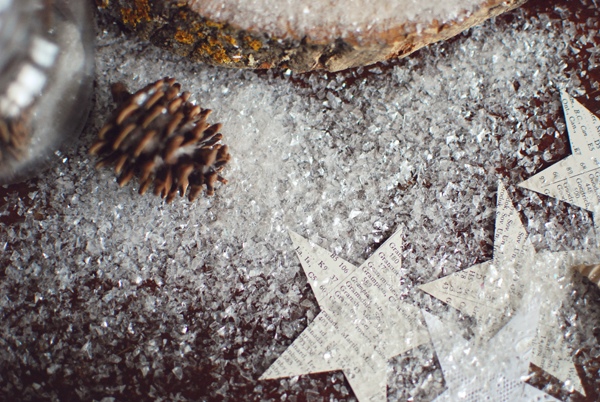 People generally have two reactions when it snows.
They either bask in the beauty of the world transformed before them by the awesome power of nature … or they get stressed. They see the snow as an overwhelming hindrance that looms over their day. How do I begin to clean up this mess? This is going to throw off my entire schedule!
As I stare out the window here in Connecticut on this frost-encrusted day, these reactions to Mother Nature's whims remind me of how many people react to developing a content marketing strategy. They either see it as an exciting opportunity to change the status quo of their current marketing tactics, or they look at it as a staggering undertaking that will involve too much effort and red tape.
Here's the secret: Before you tackle the snow, build a snowman.
If you start your morning by looking out the window at the individual snowflakes you'll have to handle, each with its own painstaking details, you will get buried in the magnitude. But if instead you look at the snow as the material you need to build an amazing snowman (complete with corncob pipe and button nose), you will be much less overwhelmed – and you may even enjoy the flurries for a moment or two.
The same goes with content marketing. If you start by putting together your ideal content marketing strategy, complete with specific goals and metrics, you'll find that developing or managing the individual pieces of content will fall into place.
You'll understand how all the content fits together in the bigger picture, and you'll have the strategies and tactics to make that content work hard for you. You'll be creating smarter pieces of content that you can leverage in a variety of ways – on your blog, as white papers, as webinars, as Slideshare presentations, and more. And you'll realize that content can be developed, managed and marketed using the same amount of energy you're using now on strategies or tactics that are much less effective.
So take a moment and enjoy the possibilities of a snowflake-sparkled day.
Consider the positives outcomes of a strong content marketing strategy, before you become consumed with the details. The statistics are impressive:
Interesting content is a top 3 reason people follow brands on social media.1
Social media sites and blogs reach 8 out of 10 of all U.S. Internet users and account for
 23% of all time spent online.1
Because 61% of consumers say they feel better about a company that delivers custom content, they are also more likely to buy from that company.1
90% of consumers find custom content useful and 78% believe that organizations 
providing custom content are interested in building good relationships with them.1
Blogs give websites 434% more indexed pages and 97% more indexed links.1
B2B companies with blogs generate 67% more leads per month on average than non-blogging firms.1
The average cost to generate a lead through inbound marketing ($143) is about half the 
average for outbound marketing ($373).1
Per dollar, content marketing produces roughly three times as many leads.2
Think about the impact content marketing could have on your business – and on your position as an authority in your market space. And then go pick out the perfect top-hat for your snowman.
Want to build a snowman with Cursive Content Marketing? Contact us today to schedule your Script Your Story session and kick off 2014 with a custom content marketing strategy. 
(Image via.)
Emily is the owner of Cursive Content Marketing. She has been content marketing since the sixth grade, when she created a neighborhood newspaper to build her babysitting authority. (It totally worked.) Today, she helps brands drive business with smart content.
BE A CURSIVE INSIDER.
Get weekly EASY, actionable tips you can use right away to strengthen your school story.