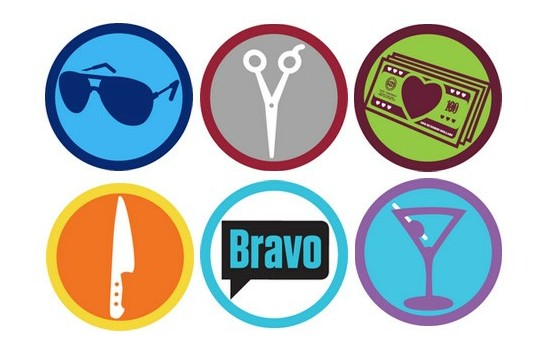 In my world of work, more work, and caring for two toddlers under age 4, I sometimes need a break from reality. And where do I get this break? From watching fake reality, mostly on the cable network Bravo.
Ah, Bravo. Your show lineup is like a bag of gourmet jelly beans. Some flavors are scrumptious, while others are downright disgusting … but somehow all are equally addicting. Once I dig in, I always consume more than is healthy and walk away feeling satisfied yet vaguely guilty.
Bravo is the master at turning housewives into household names – and it isn't just because of the reality stars' crazy on-screen antics. The network is also a master at creating stories that transcend the screen and make its audiences feel like they're part of the Bravo universe. It brings its brand to life with content its targets crave … which is why we can all learn a thing or two from this formidable TV confectioner.
Here are Bravo TV's top four lessons in content marketing:
1. Create conversations across platforms. Turn on Bravo at any given moment, and you'll be greeted with a reality TV show, a docu-drama or competition. And it repeats its original programming often: Bravo re-airs its reality shows along with audience social commentary, running Tweets along the bottom of the screen to correspond with the action. This prompts viewers to take part in the conversations happening on social networks while making their opinions a valuable component of the actual show. It shows that Bravo values its audiences' voice and reinforces the fact that the show is for the viewers.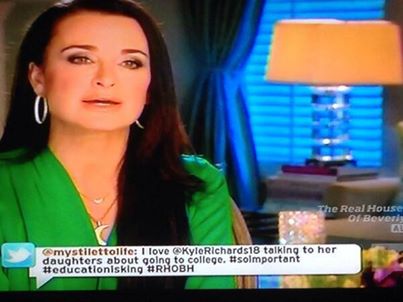 (image)
The takeaway: Let your audience help shape your brand story. Provide the opportunity to give social commentary on various platforms, and show that you value this input by resharing popular or even controversial statements. By being transparent with your audience conversations, you're lowering the barrier between the brand and your targets.
2. Give your experts authority. Bravo not only lets its stars build their personal brands through their reality television shows, but also gives them a platform online. Each Bravo show has its own associated blogs, and "Bravolebrities" write their own weekly recaps once their shows air. This prompts viewers to switch screens after their favorite shows to get the inside scoop straight from the stars.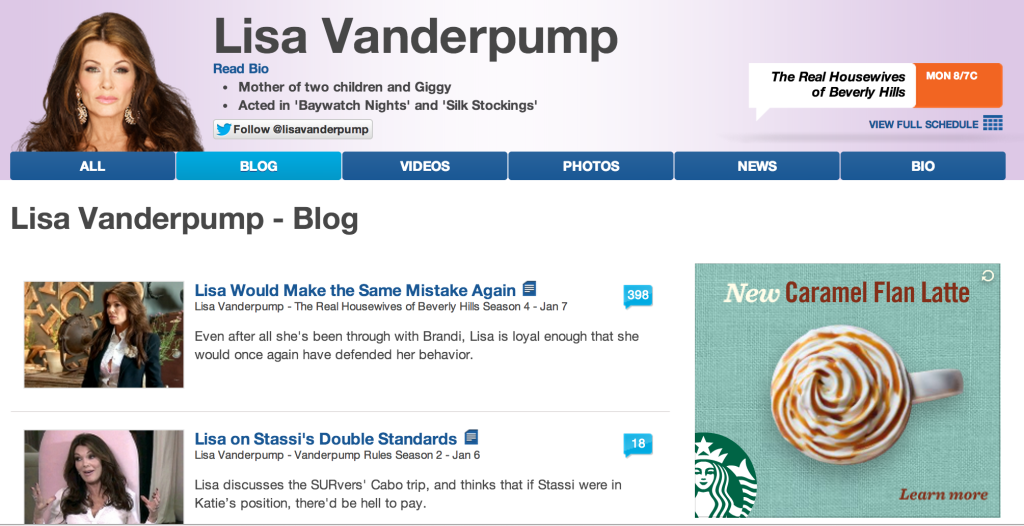 (image)
The takeaway: Let your star employees shine by providing them with a platform to share their insights. Include leaders from across your organization in your content strategy, and help them build up their online authority by empowering them to author blogs and other online content. This will personalize your brand while demonstrating the caliber of leadership your company has cultivated.
3. Give your content away. Bravo posts extra behind-the-scenes videos on its website and social networks, as well as offering full episodes online. Its website also includes games, recipes, an online store and other creative content tied to its various reality brands.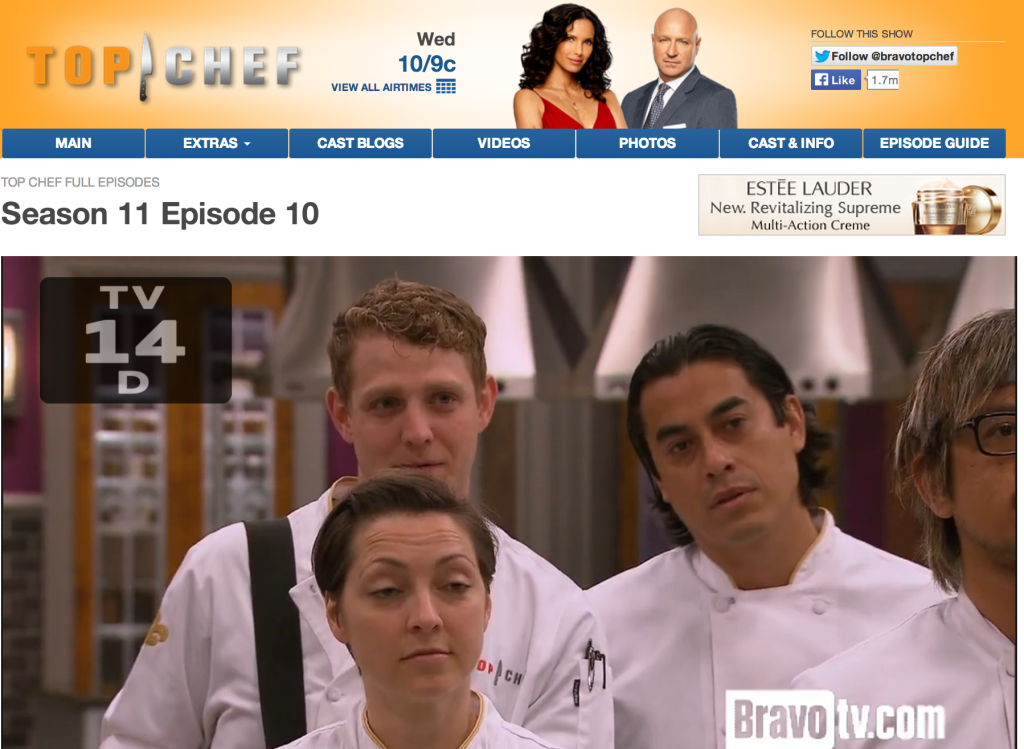 (image)
The takeaway: Don't be afraid to give away your secret sauce. Share your insights, give away tips and best practices. Even reveal your internal strategies where appropriate. If your content aims to help your target audience with an issue they face, they will reward your openness with their loyalty.
4. Let out your inner Andy Cohen. Andy Cohen is certainly Bravo's breakout star – and he's not a Bravolebrity. He's the network's Executive Vice President of Development and Talent turned on-air host of "Watch What Happens Live", Bravo's late-night talk show. Andy created the Real Housewives franchise and molded Bravo into the reality powerhouse it is today – and his big, bold personality has brought him more than two million followers on Twitter, Instagram and Facebook. Yet he isn't the typical TV star; however, Bravo recognized in him a valuable spokesperson to humanly represent its brand.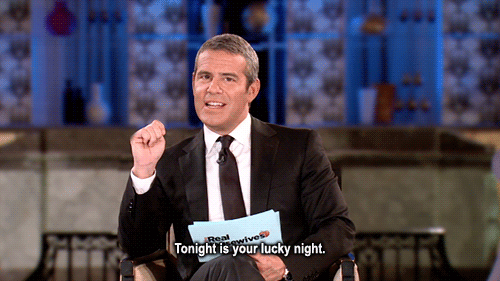 (image)
The takeaway: Look to your leadership to give your brand a personal voice. Who in your organization helps shape your brand attributes and create your brand story? Put that person in the spotlight. Introduce them to your target audiences and allow them to put a face with your brand name.
Bravo's content might not be for everyone, but its marketing strategies are spot on. What other networks or television shows have content strategies you admire? Share in the comments below!
(Image via.)
Emily is the owner of Cursive Content Marketing. She has been content marketing since the sixth grade, when she created a neighborhood newspaper to build her babysitting authority. (It totally worked.) Today, she helps brands drive business with smart content.
BE A CURSIVE INSIDER.
Get weekly EASY, actionable tips you can use right away to strengthen your school story.