Proclaiming expertise is super enticing.
As bloggers — or marketers or business owners or any type of online storyteller — we are told that we must embrace and showcase our expertise as a way to gain trust and build an audience. Heck, we tell you that here. We talk about expertise a lot.
And it's true. Who doesn't want to be seen as a leading source of knowledge in their industry or field?
But here's the thing: while expertise is important, it can also be self-limiting.
Because what if you don't BELIEVE that you're an expert? What if you feel like you still have lots to learn? What if there are other, more experienced people than you already talking about THEIR expertise all over your industry?
The pressure to be an expert in your field can make you feel like a fraud.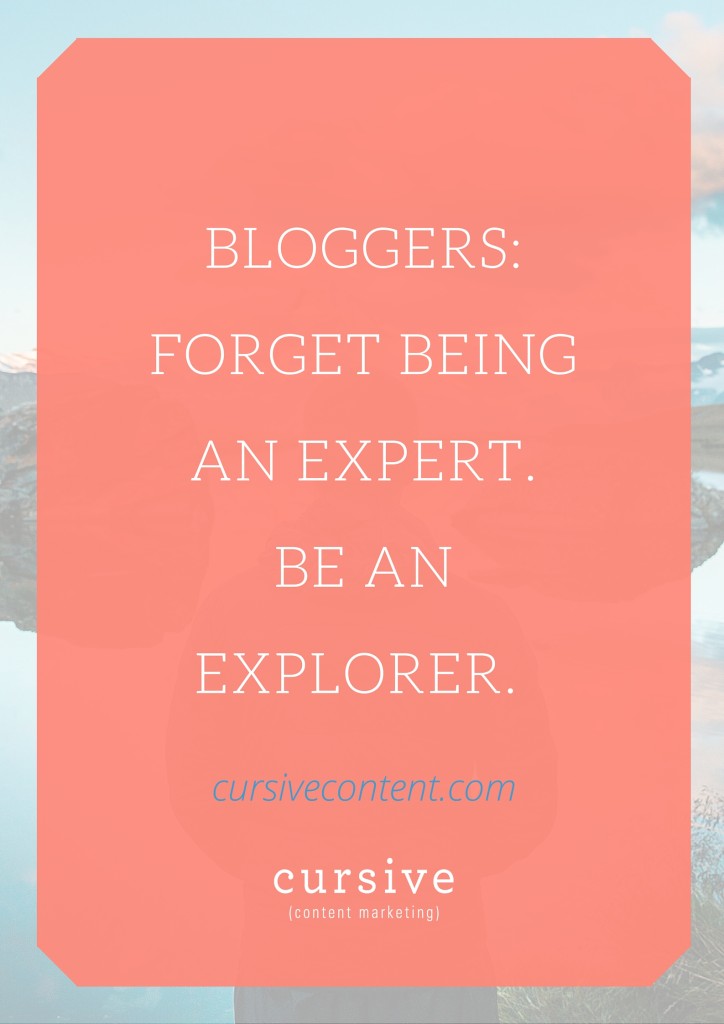 Feeling like a fraud isn't cool. And it most likely isn't true. If you are working in an industry, learning all you can, and experiencing successes and growth on the way, you have a story to share.
However, if you find your fear of proclaiming your expertise is limiting your ability to share you story and build your audience, well then it's time to step away from the word "expert." Just forget it.
Instead, think of yourself as an explorer.
You are passionate about your industry. You want to help your audience discover new ways of doing or learning or being. You are out there putting in the hours, working hard, and making the mistakes that others can learn from. You are forging your own path and learning every day.
You are an explorer.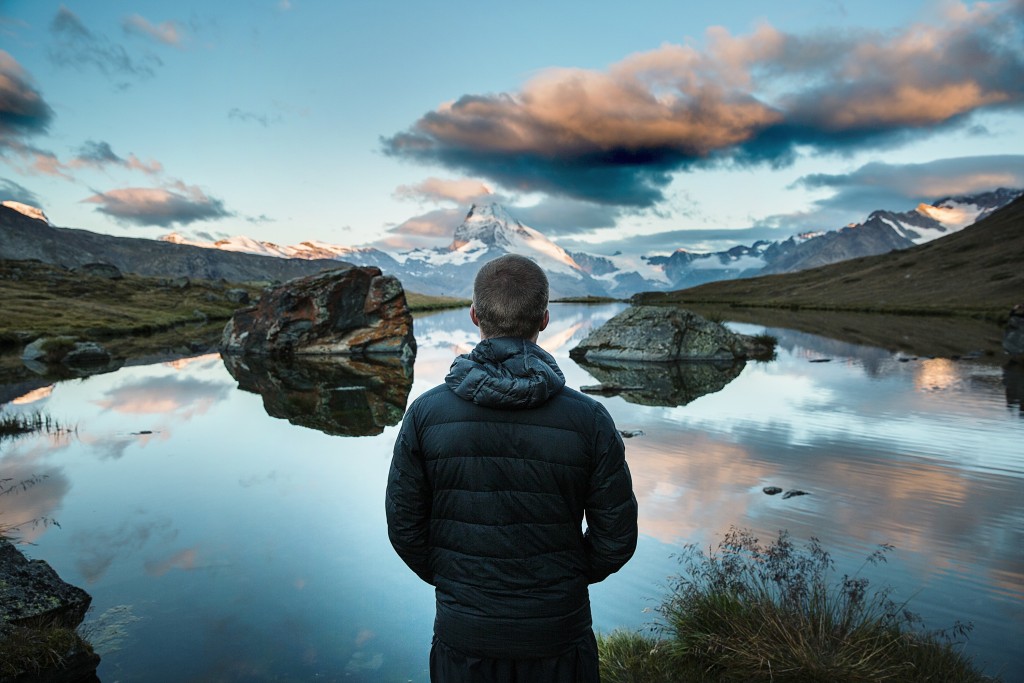 So instead of going out and proclaiming your expertise, go out and share your adventure.
Take your audience on your journey. Give them unique insights that only you have. Allow them to learn with you. Embrace your vulnerability. Leave the pressure of expertise behind, and explore your possibilities.
Want more inspiration to help you find and share your best story? Subscribe, friends. 
Emily is the owner of Cursive Content Marketing. She has been content marketing since the sixth grade, when she created a neighborhood newspaper to build her babysitting authority. (It totally worked.) Today, she helps brands drive business with smart content.
BE A CURSIVE INSIDER.
Get weekly EASY, actionable tips you can use right away to strengthen your school story.