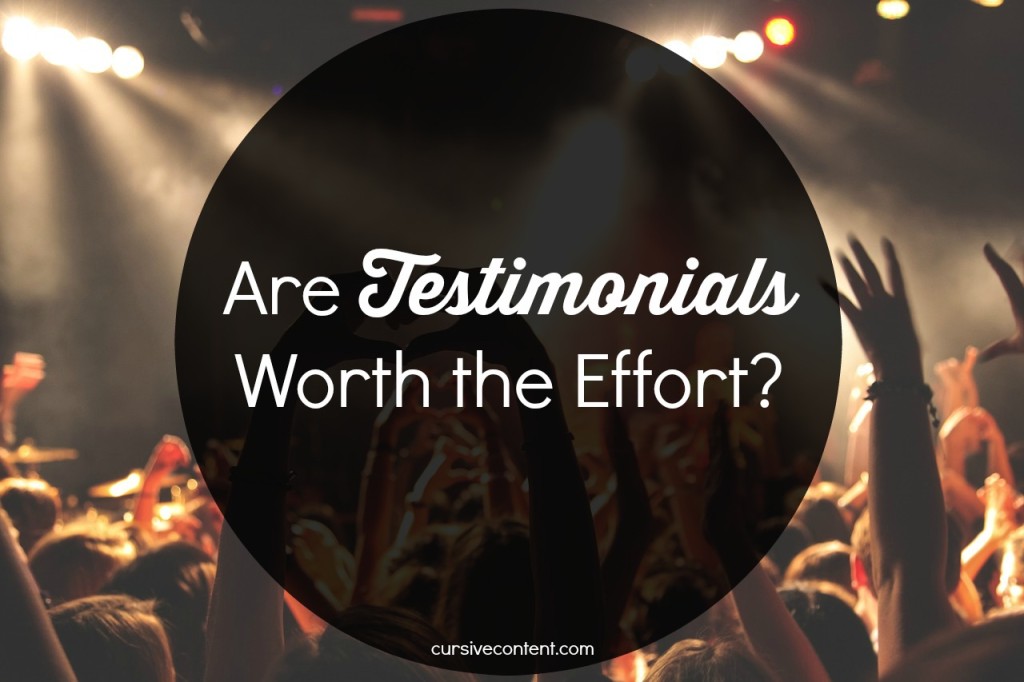 A pat on the back. Two thumbs up. A gracious thank you.
Doesn't it feel good to receive positive feedback from a client or customer?
Yet for some reason, it feels better when that positive feedback comes to us unsolicited. When we don't push for it. When we pretend we don't really care if we get it or not.
But we do care, right?
And we should care. Because getting positive feedback from customers and clients can influence the decisions of potential customers and clients. According to Quick Sprout, testimonials and word of mouth are the driving force behind 20% — 50% of all purchase decisions. 
So why does it feel so weird to ask for feedback? To humbly reach out and ask a client for a testimonial?
Maybe ego. Maybe embarrassment. Maybe we're too caught up in the stress and minutiae of our working day to think about it.
But think about this: I bet there are many times when you think to yourself, "Hey, that person just did a really great job." And then you go about your day.
So why don't you say it to them? Why don't you pass on the love?
You're busy. You forget. You're self-absorbed in the stress and minutiae of your working day.
Now if that person that just did a really great job for you reached out and graciously asked you to share your positive experience, would you be mad? Probably not. You'd most likely think: "Oh yeah! She's awesome. I should've said that positive thought I had about her out loud."
Your clients and customers most likely feel the same. And because people care mostly about themselves — and care about you in the context of how you can help them — giving you the props you deserve is probably not on their list of to-dos.
That's why you should go ahead and ask. LinkedIn makes it a little easier — you can endorse someone and hopefully they will return the favor. But for real, personal, heartfelt testimonials, it's better to ask with a real, personal, heartfelt request. So put your ego, embarrassment and stress aside, and start collecting the props you deserve.
Why? Testimonials are worth the effort, and here's the proof:
Do you have any tips on how to get great client testimonials? Share them in the comments! And don't forget to subscribe below to get stories like this delivered to you weekly.  
Emily is the owner of Cursive Content Marketing. She has been content marketing since the sixth grade, when she created a neighborhood newspaper to build her babysitting authority. (It totally worked.) Today, she helps brands drive business with smart content.
BE A CURSIVE INSIDER.
Get weekly EASY, actionable tips you can use right away to strengthen your school story.