We provide strategy and storytelling services that make it easier for you to build a strong online presence, connect with your audiences, meet goals and measure results. You can learn more about what this includes here.
We love working with school marketers for independent schools and higher education who:
– Have a great story to tell but need a plan to help meet goals or increase enrollment
– Want to learn more about the impact content marketing can have on their communications
– Need to refine their school's content and social media efforts, and streamline their strategy
So that's a little bit about what we do. But who are we?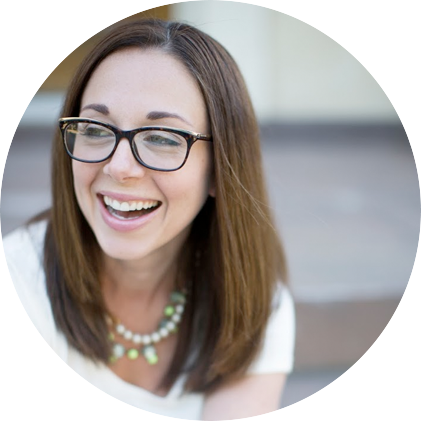 I'm Emily Cretella, the hand behind the Cursive.
I like to say I've been content marketing since the 6th grade. That's when my friends and I started a neighborhood newspaper. We used it to report on major block news (like, who was getting a new pool) and to advertise our babysitting services. In effect, we were building our babysitting authority with content.
And it totally worked.
My young explorations of writing, reporting and storytelling led me to the University of Connecticut, where I majored in both journalism and English and minored in creative writing.
I kept all that word-nerd stuff up after graduation, working as a copywriter at a marketing agency and writing horrible restaurant reviews at a local paper. Then I worked my butt off as Director of Strategy at a different marketing agency for lots and lots of years.
In 2012, I started Cursive Content Marketing. Why? Because while working with the variety of clients I had at the agencies (everything from local nonprofits to global corporations), I realized they all had one thing in common:
No one paid enough attention to content.
I saw so many businesses and organizations get distracted by the latest tactic, the newest social network and the most recent viral video, and focus on the "how" rather than the "why". They were missing a crucial component: their story.
Cursive is a direct response to that need.
Since starting Cursive, I've worked with schools, small businesses, entrepreneurs, even other agencies.
I've presented for marketing groups and nonprofit coalitions and education associations.
I've had my articles published on marketing websites and read on air by Howard Stern.
I've grown a business I love while helping clients with what they need: discovering and sharing their own powerful story.
Life is good. Word.
Cursive Collaborators (the brains behind the hand)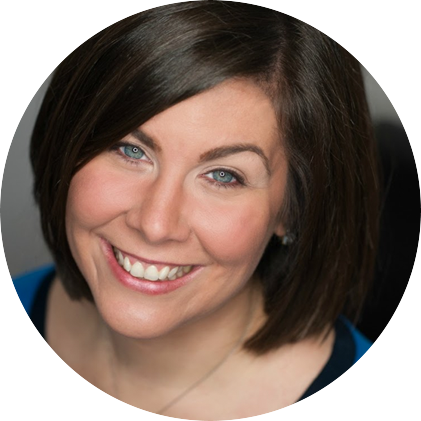 Stacy Firth
Stacy Firth is more than a collaborator. She's the right hand to Emily's lefty.
Stacy is a content marketing strategist and writer. She has more than a decade of marketing experience with a focus on strategy, writing and the interactive experience. Stacy is driven by her strategic outlook, life-long love of words and her innate curiosity. And coffee, of course.
Stacy is also an awesome mama and friend. You want to connect with her.
Creative Partners
We love building creative teams based on our clients' needs — and we have a killer network of talent that we partner with on a daily basis. Let us know if your project needs video, design, programming or full-blown agency support, and we'll hook you up with the perfect partner.