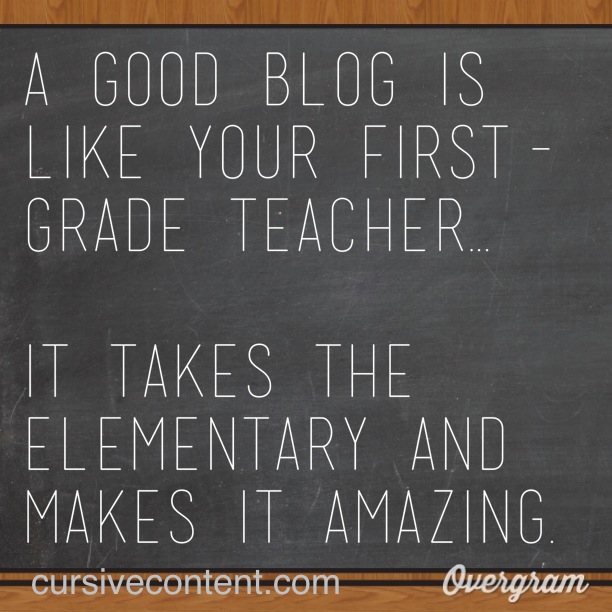 You know those epic bloggers out there – the ones that can suck you in with a four-word title and capture your attention straight through a closing call-to-action? The ones that take a complex concept or issue and explain it in a way that is just, well, perfect? A way that makes lightbulbs go on and a wistful yet amazed "Ah…" escape from your lips?
You can be one of those bloggers.
You have knowledge that might seem obvious to you, but is revolutionary to someone else. You have the answers someone else is looking for. With thoughtful, strategic words, you have the power to educate, engage and form a real bond with your readers.
Now, go write something epic.
Emily is the owner of Cursive Content Marketing. She has been content marketing since the sixth grade, when she created a neighborhood newspaper to build her babysitting authority. (It totally worked.) Today, she helps brands drive business with smart content.
BE A CURSIVE INSIDER.
Get weekly EASY, actionable tips you can use right away to strengthen your school story.