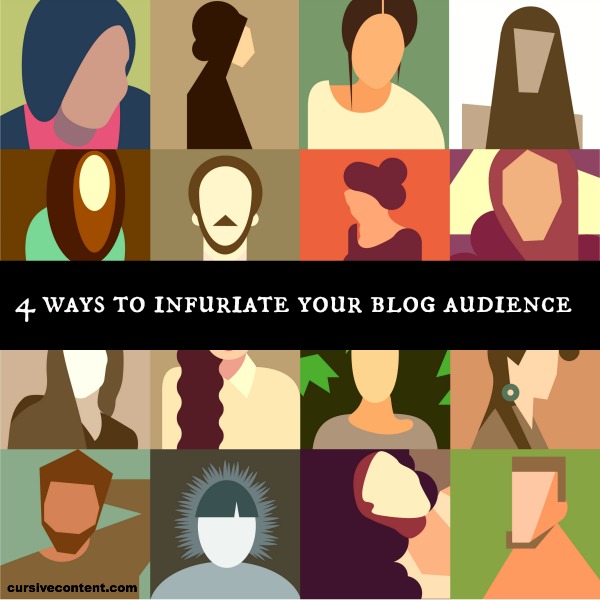 Clorox has some cleaning up to do. The cleaning products brand recently enraged fathers with a blog post that depicted first-time dads as incompetent losers who don't know how to care for the basic human needs of their children.
CNN reports that in the post "6 mistakes new dads make", Clorox wrote what it thought was a humorous list of dad fails that included gems like letting baby eat off the floor, watch reality TV shows and hang out in casinos and pool halls.
Dads, moms and readers in general were extremely offended, calling the post inappropriate and complaining that it supports negative gender stereotypes. Clorox has since taken the post down and issued somewhat of an apology, but not in time to stop the offending piece from going viral.
Clorox's attempt at humor totally failed in some key ways, which can teach us all what to avoid when trying to write content that connects to our targets. If you want to build your blog audience, DON'T:
1. Play into stereotypes. In addition to being offensive, relying on stereotypical anecdotes or jokes is lazy and unoriginal. This post plays up gender roles that seem antiquated and ridiculous. By depicting new fathers as bumbling idiots, Clorox missed the mark on its target audience – young families – which is now seeing a rise in fathers taking on a more primary role in the home. (The U.S. Census reports that there were 189,000 stay-at-home dads in 2012, and 18% of preschoolers were regularly cared for by their father while their mother was at work in 2011.) Not recognizing this shift in its target audience was a huge blunder.
2. Talk about your audience, not with them. Moms and dads alike find humor in content that takes a lighthearted look at areas in which we all struggle. But successful content makes us feel like we're all in the struggle together. This post seems like it's written from an outsider's perspective, casting judgment on the idiotic dads who can't care for their flesh and blood. It's insulting instead of bonding.
3. Offer no value. You can write humorous content that still delivers a valuable takeaway for your audience. This post, however, doesn't provide any guidance for these clueless dads. What is the takeaway? What action should follow? If your post simply leaves your audience scratching its head – or worse, spitting angry – it doesn't give you any return.
4. Try to be funny – and fail. Many brands struggle to find an authentic voice on social media or with their content. When they try to appear human and remove the brand barrier through humor, it can quickly veer in two precarious directions – too cheesy, or too condescending. Know your brand, and develop a strong voice that supports your brand's vision and goals. If your brand is more CNN than Cartoon Network, cracking jokes may not be your strong suit – so don't try.
Always remember that when you're writing blog posts, you're writing for your audience. You want to help them, inform them, educate them, entertain them. And while your audience doesn't always have to agree with your point of view, you certainly don't want to personally offend them.
What do you think? Was Clorox out of line or are readers being overly sensitive?
Emily is the owner of Cursive Content Marketing. She has been content marketing since the sixth grade, when she created a neighborhood newspaper to build her babysitting authority. (It totally worked.) Today, she helps brands drive business with smart content.
BE A CURSIVE INSIDER.
Get weekly EASY, actionable tips you can use right away to strengthen your school story.