Imagine seeing your articles under the masthead of a big content publisher. Adding the "featured in…" line to your bio. Getting thousands of social shares at the press of the 'publish' button.
It's all possible with content syndication. And it sounds pretty enticing, right?
Hold up, hollywood.
Before you get entranced by the glittering lights, it's important to understand what content syndication is and if it truly makes sense for your blog or your brand.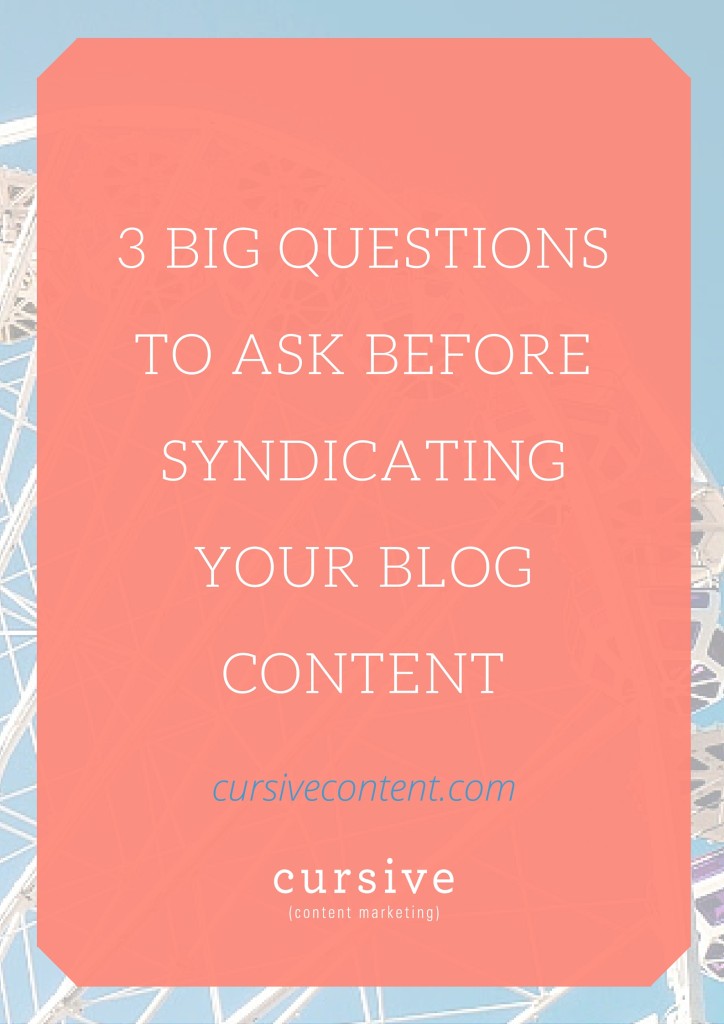 As defined by Search Engine Watch, content syndication is:
"The process of pushing your blog, site, or video content out into third-party sites, either as a full article, snippet, link, or thumbnail. The idea is to drive more engagement with your content by wiring it into related digital contexts, either to boost traffic to your owned property or just get exposure for your brand or your key personalities or products."
More engagement, a boost in traffic and exposure for your brand sound great. But, how great? How do you know if syndicating your content is the right move?
Here at Cursive, we recently dipped our content into the syndication pool … and we decided to jump out quickly.
Here's what happened…
Our Cursive blog was selected by a large marketing publisher to be a contributor. We decided to try it out, and provided them with our permission and the RSS feed to this blog. The platform then republished every post we posted here, one or two days after initial publish.
At first, it seemed exciting. We were getting tons of social shares, our content was prominently featured, and we saw our reach expand. But when we started digging deeper into the pros and cons of syndication, we became increasingly uncomfortable. Here's what we found:
The pros:
Readers were reading our content
Our names and stories were gaining more exposure
We were building backlinks to our blog
Our content was getting lots of social shares
Our articles were often featured on the publisher's home page
The cons:
These new readers were not reading our content on our owned platform (this blog)
Our exposure may be to a larger audience … but was it the right audience?
Our content was also being published on sites that the publisher syndicates with … as well as lots of random, sketchy websites
Our content was getting lots of social shares — for the publisher. Shares of our original articles here did not increase.
Our articles were NOT appearing first in Google search — even when searching the exact title of our article, even though we published here first, the publisher's version was ranking higher – as well as some of the other syndicated versions that spun off from the publisher
This last one was the decision-maker for me. It went against everything we believe and we teach.
We are building authority with our content. And we realized that this authority is diminished if our articles are not getting us found.
Syndication also felt like it cheapened our articles. We work really hard to create content that we know interests our audience, and by randomly mixing that content in with other articles by individuals who may or may not have the same focus felt like it was doing our brand a disservice.
Finally, and most important, we are all about building a community here. We want to engage with our readers, to help our readers, and to create a place where our readers want to visit.
It's not about a huge reach — it's about the RIGHT reach.
It's about connecting with the people we know we can help, not thousands of random social media users.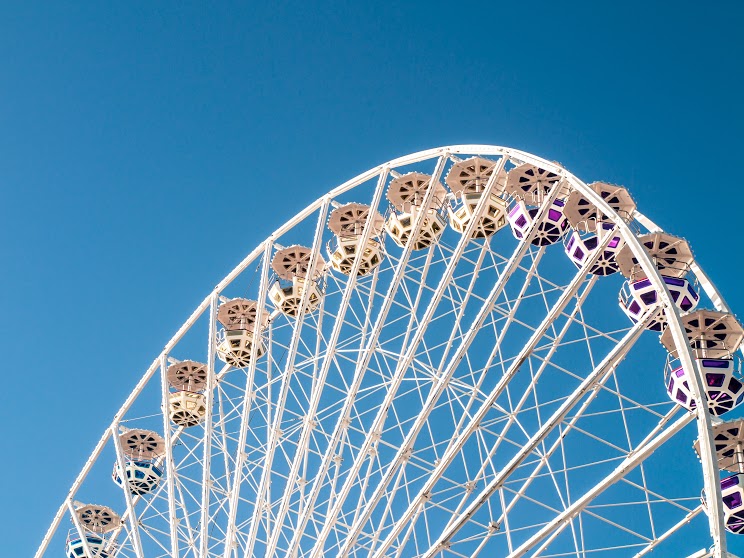 While syndication was ultimately not right for us, I'm not trying to imply it's wrong for everyone. So before you make a decision about syndicating your content, ask yourself these questions:
WHAT do you want your content to do for you? If you are creating content to expand your online exposure and open some new blogging/writing opportunities, syndication could be for you. But if you're trying to build your own community and audience, it might not be the solution you need.
WHO do you want reading your content? Again, if you want as many eyeballs on your content as possible, syndication is great. If you're after a more focused audience, different strategies may work better.
WHY are you interested in syndication? If you're pursuing syndication because your content is not performing the way you would like it to, it might be time to reevaluate your content. But if you find your current platform limiting, syndication might be a good way to expand and evolve.
So that's our experience with content syndication, and why we decided it is not right for us. But we'd love to hear from you!
Do you or would you syndicate your content? And if you do syndicate, how has it made an impact on your brand or your business? Share in the comments below!
Emily is the owner of Cursive Content Marketing. She has been content marketing since the sixth grade, when she created a neighborhood newspaper to build her babysitting authority. (It totally worked.) Today, she helps brands drive business with smart content.
BE A CURSIVE INSIDER.
Get weekly EASY, actionable tips you can use right away to strengthen your school story.